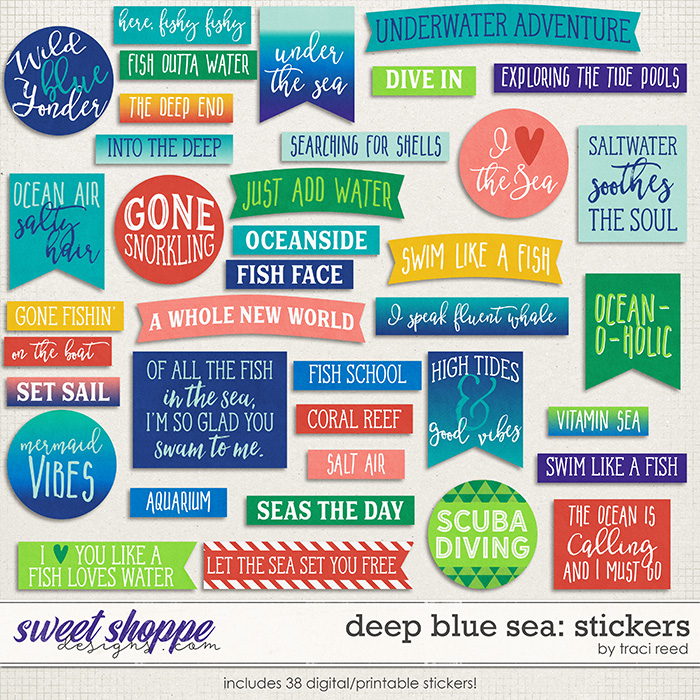 Capture the wonders of the ocean and all it's beauty with Deep Blue Sea by Traci Reed & Amanda Yi. This collaboration is filled with lots of sea cuties, glitter and water inspired elements! All of this is brought together with a gorgeous color scheme of blues, teals and pops of color will help make capturing those memories even more magical!
CLICK HERE to save $$$ when you buy the bundle!
Includes: 38 digital/printable stickers!