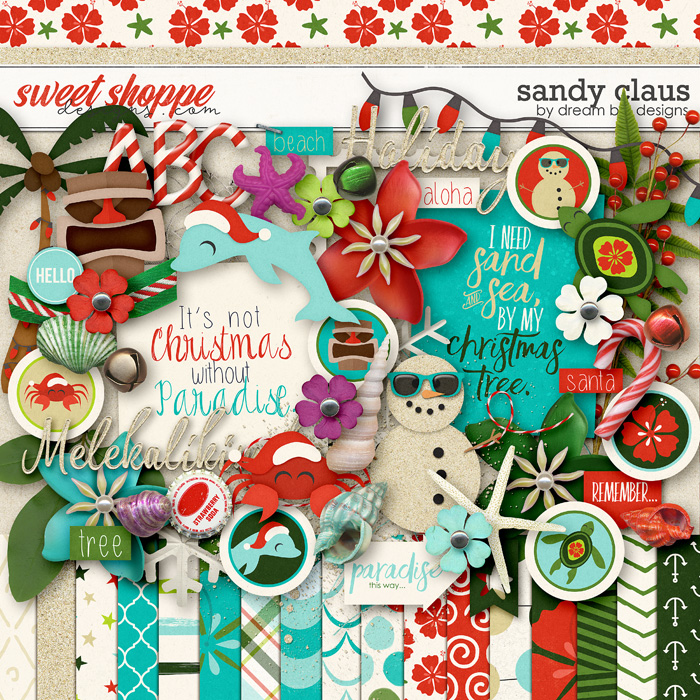 CLICK HERE to save $$$ when you buy the bundle!
Christmas in Paradise! This collection includes a sandy snowman, crab with Santa hat and other fun holiday beach elements.
Includes: 17 Pattern Papers, 7 Solid Papers, Arrow, 3 Bells, 2 Bows, Branch, 2 Buttons, 2 Candy Canes, Cap, 2 Cards, Crab, Dolphin, 11 Flowers, Frame, 2 Leaves, Lights, 2 Nets, Palm Tree, Pearl, Ribbon, Sand, Sandman, Beads, 5 Shells, 2 Snowflakes, Staple, 2 Starfish, 6 Stickers, String, 9 Labels, Tiki, Turtle, 5 Washi Tapes, 4 Word Arts and a Coordinating Alpha.