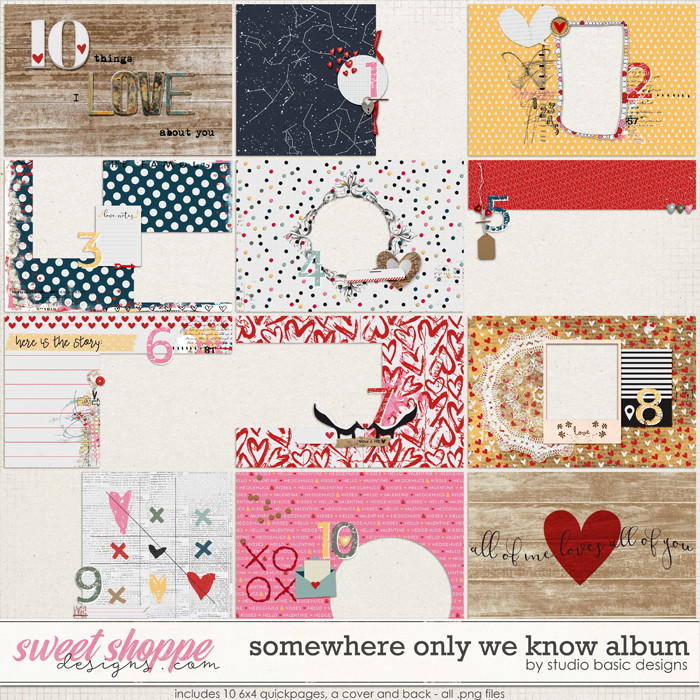 CLICK HERE to save $$$ when you buy the bundle!
'Somewhere Only We Know Album' is the sweet'n simple way to pop together a romantic collection of memories and photos, quickly and without any stress!
Perfect as an amazing alternative to an ordinary Valentine or anniversary card!
Created by Studio Basic Designs with her beautiful digital scrapbooking kit, 'Somewhere Only We Know' – a celebration of love, togetherness and that special something that only you and your partner share, in beautiful colors, stunning patterns & irresistible ephemera, all with a deliciously eclectic mixed media vibe.
'Somewhere Only We Know Album' pack contains 10 lovely 6x4 quickpages, plus a front and back cover, all saved as individual .png files.