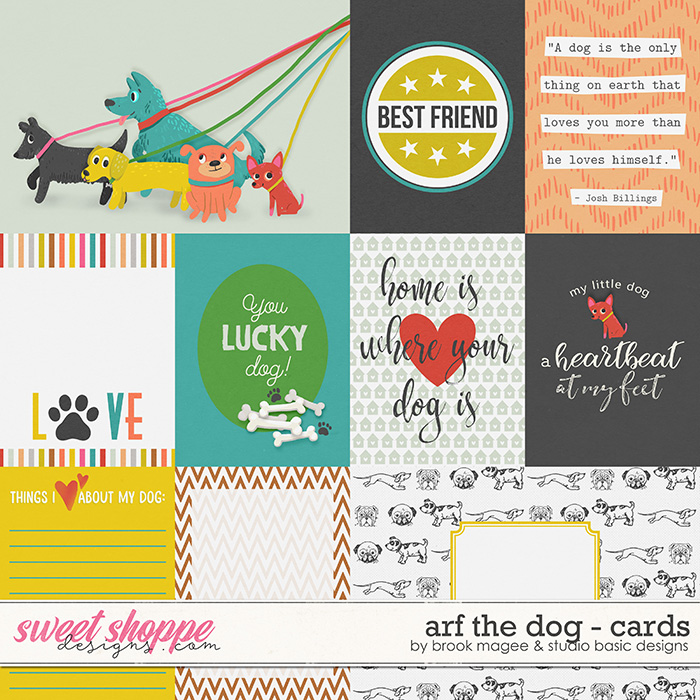 CLICK HERE to save $$$ when you buy the bundle!
A digital scrapbooking pocket cards pack by Brook Magee and Studio Basic Designs; "Arf the Dog - Cards" is a happy & colorful collection of doggie goodness! Document your canine friend and all of his wonderful qualities: wet kisses, long walks, playful puppy eyes, well trained tricks, and companionship. Dog lovers rejoice! This is the ultimate pack of pocket-style cards for capturing those special moments with your furever friend in your 24/7 life layouts.
"Arf the Dog - Cards" includes: 10 .JPEG cards; 2 (two) 6x4, and 8 (eight) 3x4 in a variety of designs.