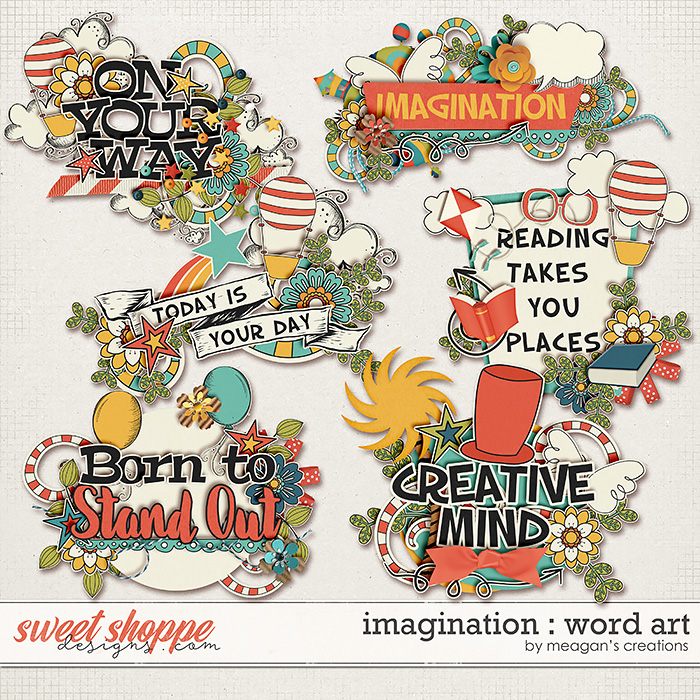 CLICK HERE to save $$$ when you buy the bundle!
A set of 6 word art clusters for scrapping with! Each PNG file comes in a words-only form as well as the clustered form and includes only the overlapping drop shadows. Phrases include "On Your Way", "Imagination", "Reading Takes You Places", "Today is Your Day", "Born to Stand Out", and "Creative Mind".
PLEASE CHECK YOUR STASH. THIS PRODUCT WAS PREVIOUSLY SOLD AT ANOTHER STORE.