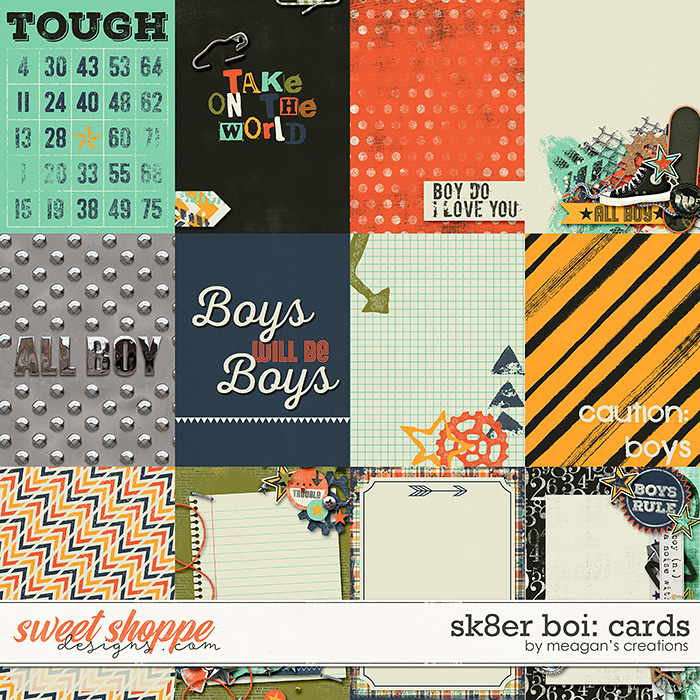 CLICK HERE to save $$$ when you buy the bundle!
Sk8er Boi journal cards by Meagan's Creations - set of twelve journal cards, of twelve different designs two orientations. Cards included: one bingo card, one chevron background card with label, one card with phrase "Boys will Be Boys", one stamped graph paper card, one chrome card with phrase All Boy, one card with phrase caution boys, one plaid bordered card with place to journal, three clustered cards, one card with phrase take on the world, and one polka dotted orange card with phrase Boy do I love you". The cards coordinate with the Sk8er Boi digital scrapbook kit by Meagan's Creations
THIS PRODUCT WAS PREVIOUSLY SOLD IN ANOTHER STORE. PLEASE CHECK YOUR FILES BEFORE PURCHASING.