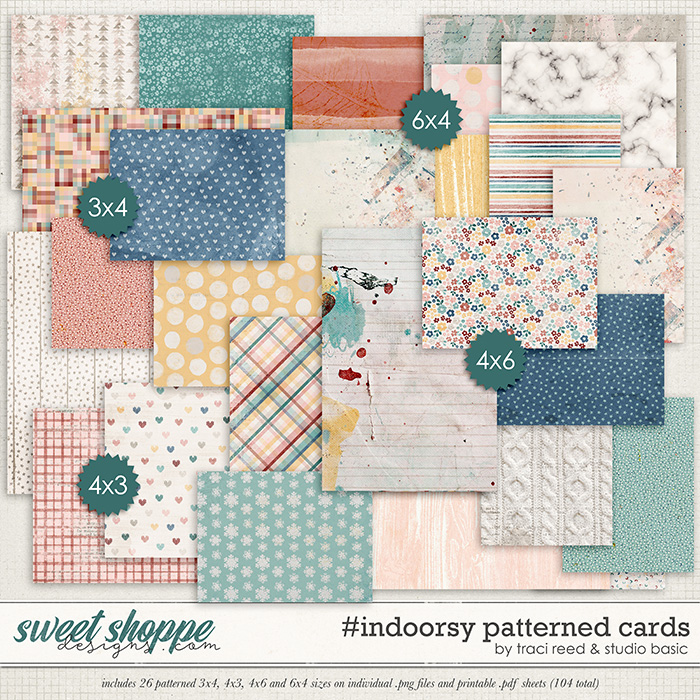 CLICK HERE to save $$$ when you buy the bundle!
'#indoorsy Patterned Cards pack is a digital scrapbooking pack by Studio Basic Designs, created to effortlessly coordinate and complement '#indoorsy', digital scrapbooking kit by Traci Reed & Studio Basic Designs - a comforting collection of homey imagery, gently worn textures and a lovely color palette of soft pinks, greens, blues, buttery yellows and rich reds – a sweet haven from the hustle & bustle of out there, with a generous helping of hygge!
Patterned Cards include: 26 patterns in 3x4, 4x3, 4x6 and 6x4 sizes individual .jpg files and printable .pdf sheets!