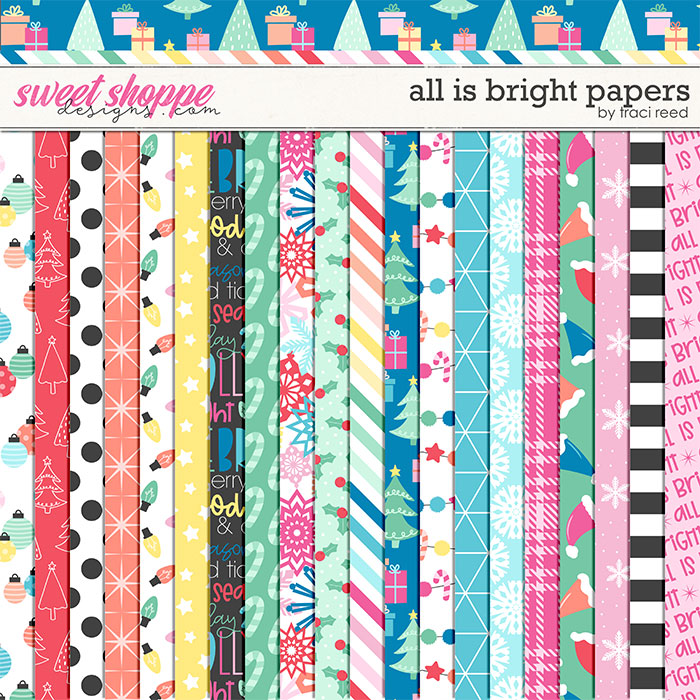 You know the classic lines from Silent Night: "All is Calm, All is Bright…" Well I've turned them into a stunning pair of dueling Christmas collections that you're going to be love using during your long winter's nights in your craft room!
All is Bright brings the noise with an amazing rainbow color palette, fun and funky illustrations and all things celebratory!
See the unboxings, team layouts, and full product line ups for All Is Calm and All Is Bright via the TRD blog!
PAPERS INCLUDE:
20 patterned and 12 solid textured 12x12 papers on individual .jpg files!