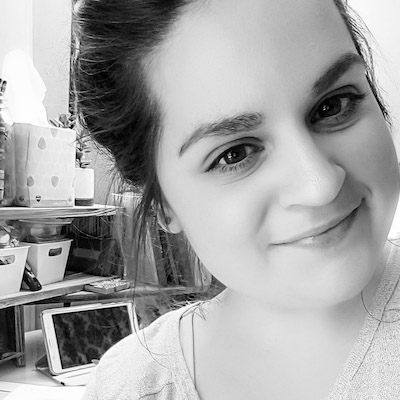 Where do you call home?
The are many places where I've called home. Mostly home is where my husband and two cats are. Home is where I and my husband make home-cooked meals, where the best cup of coffee is made, and is a place that I can create memories.
Tell us a little about your family…
My husband Ed and I have been married for almost 10 years. We came together in the funniest ways which included lots of loud music, funny jokes, punk hair, a nikon camera, pretzles, and coffee. Things haven't changed much since then, lol. Our little family makes up a single family home, with two little black cats, and a LOT of happiness & love.
When did you join Sweet Shoppe Designs & what's your favorite thing about being a member of the team?
I joined SSD in early April 2023. My draw to the site as a creator was instant. The artistry of these designers is amazing. My favorite thing so far about this team is the welcoming love and support for my brand, and my creations.
How long have you been designing?
I've been designing seriously for about 8 years now. I got my start on Etsy like a lot of early designers, and then landed at the digital press. I just LOVE being apart of peoples memeories.
What inspires you?
I've loved art for as long as I can remember, and even studied art history in college. The things that inspire me are to many to count, but lately, I've been inspired a lot by the newest vintage modern themes, boho muted colors, and bright pops of spring. I love simple clean modern lines, mixed with sketched items as well.
Tell us a little bit about your design process…
I really love taking a cue from my current creative team and my customers. I often ask on social media what they would like next on their wish list of collections. I also take cues from my own life. Sketching on my iPad using the procreate app to design my doodles. I work out the color palette along the way based on what I'm drawing. After that adding dimensional elements, snippets, paper scraps, flowers, and more come together like a layout from using items in my stash.  
What is something we may not know about you?
I'm obsessed with coffee, music, music, music, and all things white and green.