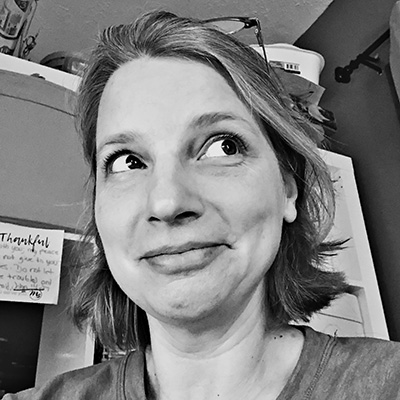 Where do you call home?
Northeast Ohio, where the weather is. . .weird. A great place to live, but I wouldn't want to visit. Kidding! Come visit!
Tell us a little about your family…
I live with my husband, Chad, and son, Aiden. We have a cat, a dog, a rabbit, and chickens, too!
When did you join Sweet Shoppe Designs & what's your favorite thing about being a member of the team?
I've been a member here forever, but I became a Babe right when things starting shutting down for the pandemic, in March of 2020. It was the best of times and the worst of times, lol. I love the sweet community here as well as our amazing designers.
Where do you find inspiration for your pages?
I am very inspired by my photos. Documenting my life is my main scrapping motivation, so when I need a little mojo boost, I scroll through my photos.
What are your must-have digi-scrap supplies and what kind of gear do you use for scrapping & photography?
I love me some templates! I also love lots of foliage and ribbons, frames and word art. I use Photoshop CC for my pages, and I shoot with a Nikon D610 and my iPhone.
What is something we may not know about you?
I love watching football with my husband, even though I didn't grow up watching it or caring anything about it. I love winter, but I hate March. I could live on potato chips.