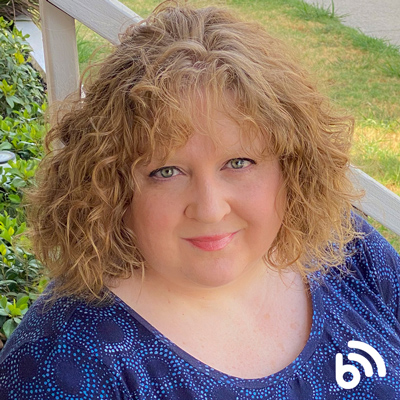 Where do you call home?
A northern suburb of the Dallas-Fort Worth Metroplex. After being at the whims of Uncle Sam for the first 17 years of my life as an Army Brat, I moved to Dallas for college and put down some deep, deep roots.
Tell us a little about your family…
I am married to the most hard-working, loving, family-oriented, and handsome man this side of the Mississippi! Jim's been one of my best friends for over 20 years. When we married in 2008, I became stepmother to his two young adult sons and pre-teen daughter.
We became grandparents in early 2019 when our oldest son married and became a stepfather to two small boys. Our current count is 3 grandsons and 2 granddaughters. All our kids and their families live in the DFW Metroplex, so we work to match our schedules at least every couple months for a weekend gathering of food, games, and insanity with the kids and dogs running amok. Life is good.
When did you join Sweet Shoppe Designs & what's your favorite thing about being a member of the team?
I've been a customer at the Sweet Shoppe since 2013 but didn't discover the community until 2016. Then I spent about a year lurking before I finally decided to get involved. I could kick myself for waiting so long! The inspiration you can find in the Gallery, the motivation you can get from the Challenges, and the positive reinforcement you can get when you post your layouts and the Babes start leaving you feedback … if you're only shopping at the Sweet Shoppe, you're missing out! The Shoppe will supply & equip your scrapbooking, but the Forum and Gallery will fuel it.
Where do you find inspiration for your pages?
My photos generally drive my supply selection, starting with either colors or a theme, and sometimes both. I'm a mix-and-match scrapper; I often use anywhere from two to four different kits on a single layout. When it comes to page design, I rely on the expertise of the talented template artists in the Shoppe. Why start over from scratch? Sometimes I find myself combining more than one template into a single layout, merging and rotating them until I get precisely what I need for the number and orientation of my photos. Templates are so versatile – I can never have enough!
What are your must-have digi-scrap supplies and what kind of gear do you use for scrapping & photography?
I carry an iPhone 11 Pro Max; it's adequate for snapshots, but I always prefer my DSLR and pro glass. I shoot Nikon, and my 28-70mm f/2.8 is usually on my camera body while my 70-200mm f/2.8 glass is within arm's reach. Although, I do like a yummy prime lens for portrait work, like the 85mm f/1.8, or my 60mm macro lens for close-ups of baby hands & feet or wedding rings… When it comes to camera bodies, I have a history of quite literally working them to death; last year, the shutter finally failed on my D810 after 8 years of hard use. So with the new grandbaby making her debut in late November, my husband gave me my Christmas present early and I went mirrorless with the Nikon Z7II.
I process my photos in Lightroom Classic and scrapbook in Photoshop CC. I can't work without my split-key ergonomic keyboard, I'm having a passionate affair with my Logitech MX Master 3 mouse, but most important is my 3-monitor display. Multiple desktops make all the difference when digi-scrapping!
What is something we may not know about you?
My photography has been published in international publications, including newspapers in Saudi Arabia and Australia.