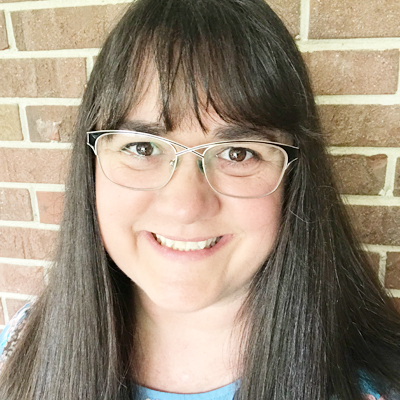 Where do you call home?
I am a full fledged "Southern Girl." I've always lived in Georgia.
Tell us a little about your family…
I am so thankful for my wonderful husband who keeps me laughing. I have two twin boys. Can I still call them that? They are grown men now. We also have one teenage fella that keeps me busy.
When did you join Sweet Shoppe Designs & what's your favorite thing about being a member of the team?
After a long, long break from scrapping, I thought I would tip toe into the Sweet Shoppe community in early 2020. It turned out to be in the middle of birthday celebrations and there were games, challenges and prizes every where I turned. I jumped in and haven't looked back! I am honored to now be a part of this terrific team. Everyone is very welcoming, helpful and friendly.
Where do you find inspiration for your pages?
It's probably a mix of whatever is going on in life, the pictures I've taken and the beautiful kits and templates available at SSD. Having layouts printed and seeing my family looking through the photobooks inspires me to keep creating.
What are your must-have digi-scrap supplies and what kind of gear do you use for scrapping & photography?
I love it all! But the first things that came to mind were flowers, leaves, paint splatters and tiny scatters. I use Photoshop CS5 for creating layouts and, most often, my phone for pictures.
What is something we may not know about you?
Hmmm. It seems my love of laughter started early. In high school, my service club nickname was Chuckles. I wonder if I still have my jersey with that name on the back? I don't know when it started, but I seem fascinated by (outdoor) bugs and little creatures. I have too many pictures of spiders, caterpillars, snails, moths, beetles, etc. Yet, just yesterday, I walked into a corner of a spider web in the woods and my son heard a loud, genuine "Eeeeek!" from me. lol I'm also not as scared of snakes as I probably should be. Earlier this week, I removed a "harmless" snake from our chicken coop. Perhaps living in a rural area is having its effects on me!