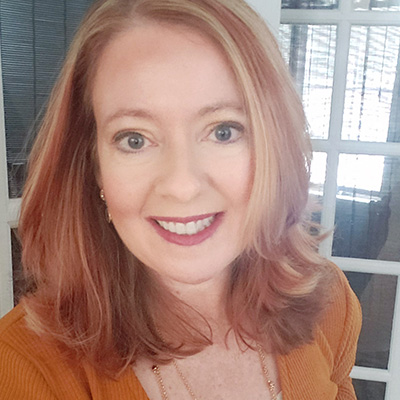 Where do you call home?
Lincoln, Maine USA which is a small town about an hour north of Bangor
Tell us a little about your family…
I have been married to my husband, Paul for 27 years and we have 2 grown sons, Connor (25) and Ian (21). Both are currently still living at home but not for long! The oldest is in the process of purchasing his first home! The youngest is currently in his junior year of college. Soon we will be true empty nesters!
When did you join Sweet Shoppe Designs & what's your favorite thing about being a member of the team?
I joined Sweet Shoppe Designs in 2017 after taking a 4 year break from digital scrapbooking. I think SSD has the most amazing designs out there for digital scrapbookers and I love the amazing, supportive community here.
Where do you find inspiration for your pages?
Pinterest mostly but not just from fellow scrapbookers. I love taking inspiration from posters, magazines layouts, book and album covers, just about anything that has a cool design.
What are your must-have digi-scrap supplies and what kind of gear do you use for scrapping & photography?
I really love playing with paints and stamps. I love all things messy! I use Photoshop CC for all of my scrapping and photo editing. I have a Canon 50D DSLR camera that I use on occasion for more formal photo shoots but I mostly use the camera on my Samsung S23 phone which is pretty awesome!
What is something we may not know about you?
I'm a huge True Crime junkie! I can't cook a meal without an episode of Dateline or Forensic Files playing in the background.