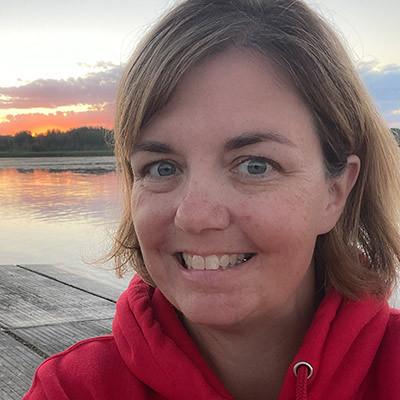 Where do you call home?
Small town Central Alberta, Canada
Tell us a little about your family…
I've been married to my best friend Mark since 2006 and we have two daughters, Kaitlyn and Kenzie.  We also have a fur baby, Bella the dog.
When did you join Sweet Shoppe Designs & what's your favorite thing about being a member of the team?
I joined Sweet Shoppe Designs in 2009 and am thrilled to join the team as a SugarBabe in 2023.  The best thing about being on the team is pretty much everything!  I love creating and showcasing the fantastic designers and the Shoppe while also memory keeping for myself and my family.  The community here is the best second family a girl could have! 
Where do you find inspiration for your pages?
I love looking at the Gallery and seeing all the gorgeous pages and completing the monthly challenges.  I am usually a one-kit scrapper and f my inspiration often comes from the theme of the kit or specific elements or wordart. 
What are your must-have digi-scrap supplies and what kind of gear do you use for scrapping & photography?
I primarily take photos with my iPhone, and I scrap on a MacBook using Photoshop CC, and I use Lightroom for editing my photos.  I am a sucker for a good thin striped paper and a ton of paint, and if a kit has both of those in there they will both end up on my page!
What is something we may not know about you?
My minor in University was French Language and Literature – it hasn't come in handy yet but I'm sure it will someday, maybe!