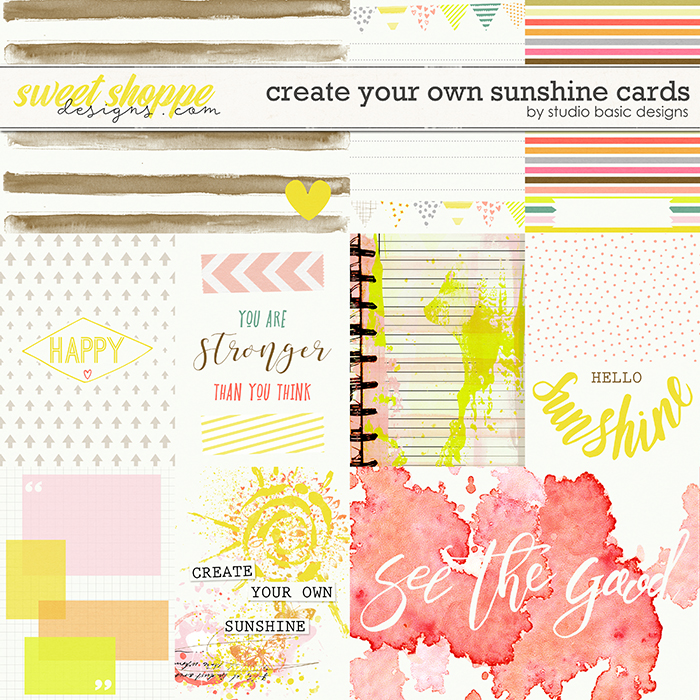 CLICK HERE to save $$$ when you buy the bundle!
'Create Your Own Sunshine Cards' is a collection of happy-feeling cards by Studio Basic Designs, created to perfectly coordinate and complement her digital scrapbooking kit 'Create Your Own Sunshine', which is brim full of Vitamin D, happy colors, unique patterns, butterflies and positive words - this bright, beautiful and versatile kit is sure to brighten any day or mood, and is perfect for scrapping or journaling about what makes you smile, your child sparkle with pleasure or simply what makes your part of world a wonderful place to be!
The 'Create Your Own Sunshine Cards' pack contains a total of 10 sunny cards (specifically 8 3x4 and 2 6x4 cards), saved as individual .jpeg files and .pdf.