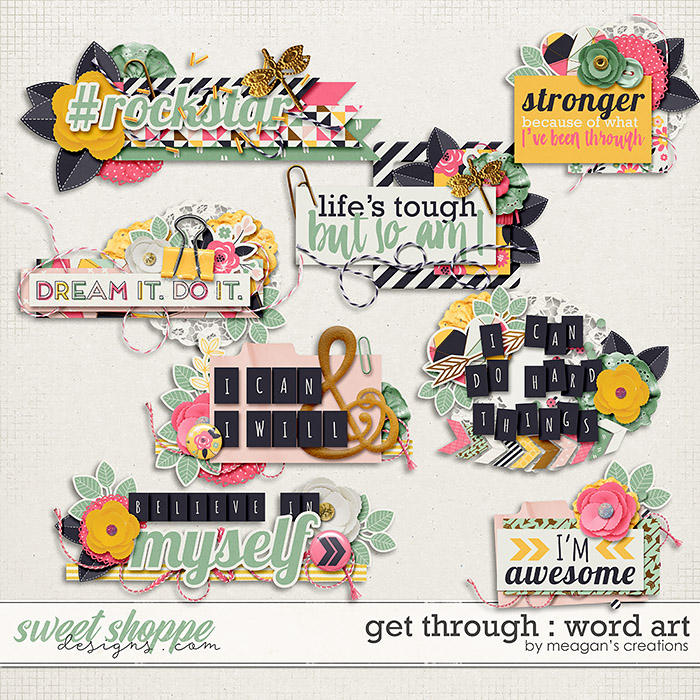 CLICK HERE to save $$$ when you buy the bundle!
Get Through word art by Meagan's Creations - included in this set are sixteen various word arts and clusters. Some are embellished and some are not so that they can be easily decorated to your liking or used as is. They are created to coordinate perfectly with the Get Through digital scrapbook collection by Meagan's Creations. Phrases include: "#rockstar", "stronger because of what I've been through", "life's tough but so am I", "dream it. do it.", "I can & I will", "I can do hard things", "believe in myself", and "I'm Awesome".

THIS PRODUCT WAS PREVIOUSLY SOLD AT ANOTHER STORE. PLEASE CHECK YOUR FILES BEFORE PURCHASING.