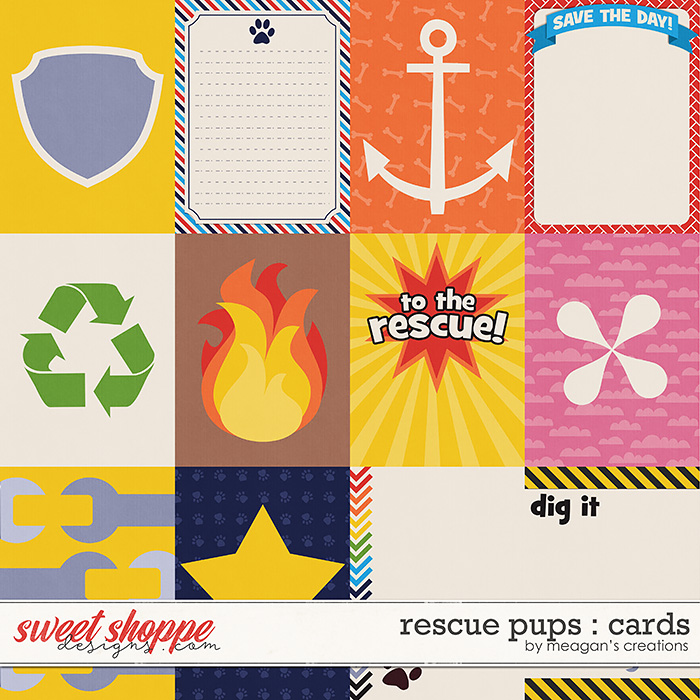 CLICK HERE to save $$$ when you buy the bundle!
Rescue Pups journal cards from Meagan's Creations set of twenty four journal cards, of twelve different designs two orientations. Cards included: one badge card, one bordered lined card with paw and room to journal, one recycle symbol card, one fire card, one star card, one card with anchor, one card with wrench graphic, one propeller card, one card with phrase dig it and space to journal, one chevron bordered paw print card, one card with banner and phrase save the day, and one card with phrase to the rescue.
THIS PRODUCT WAS PREVIOUSLY SOLD AT ANOTHER STORE. PLEASE CHECK YOUR FILES BEFORE PURCHASING.