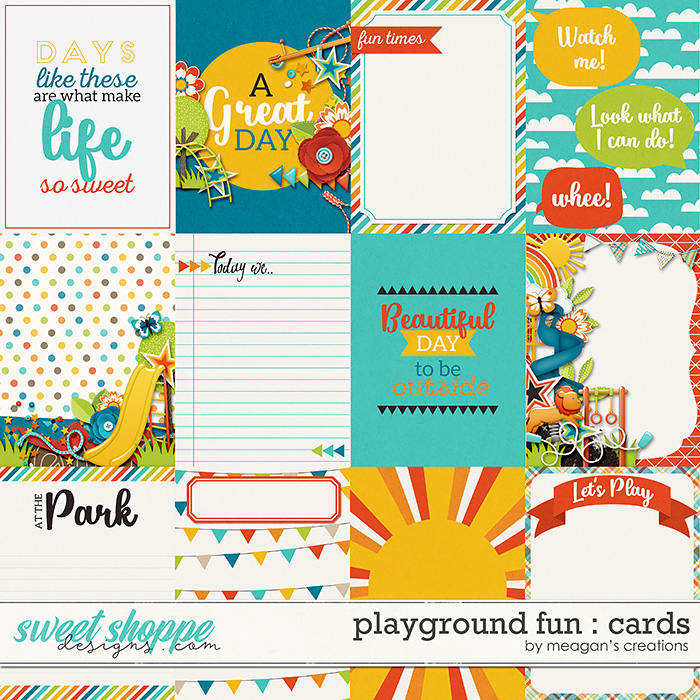 CLICK HERE to save $$$ when you buy the bundle!
A set of 12 -3x4 pocket scrapbooking cards with great designs and quotes for putting together your digital scrapbooking album! Cards include phrases like "Days Like These Are What Make Life So Sweet", "A Great Day", "Fun Times", "Watch Me!" "Look What I Can Do!" Whee!", "Beautiful Day to Be Outside", "At The Park", and "Let's Play". Patterns include a bunting banner, sun rays, stripes, clouds, polka dots, notebook and also 3-D cards.

PLEASE CHECK YOUR STASH. THIS PRODUCT WAS PREVIOUSLY SOLD AT ANOTHER STORE.