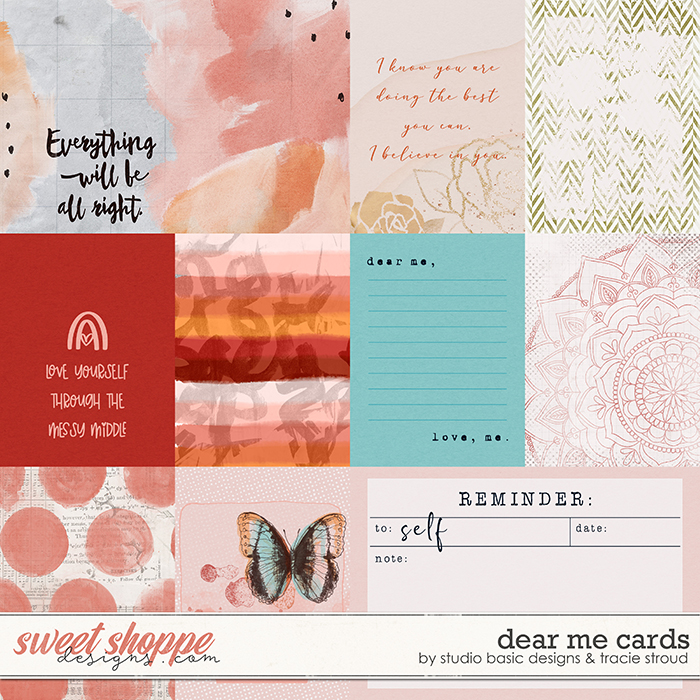 CLICK HERE to save $$$ when you buy the bundle!

A digital scrapbooking product by Studio Basic and Tracie Stroud.
Dear Me was inspired by the thought of encouraging our past selves with the knowledge we have now. It's full of positive, encouraging messages to help us through the difficult times. With the luscious, fall-inspired colors, and organic, painty elements and papers, Dear Me is a beautiful collection that you'll reach for again and again.
Dear Me Cards includes 10 unique cards plus recolors/duplicates. 2 are 4 x 6, and 8 are 3 x 4.