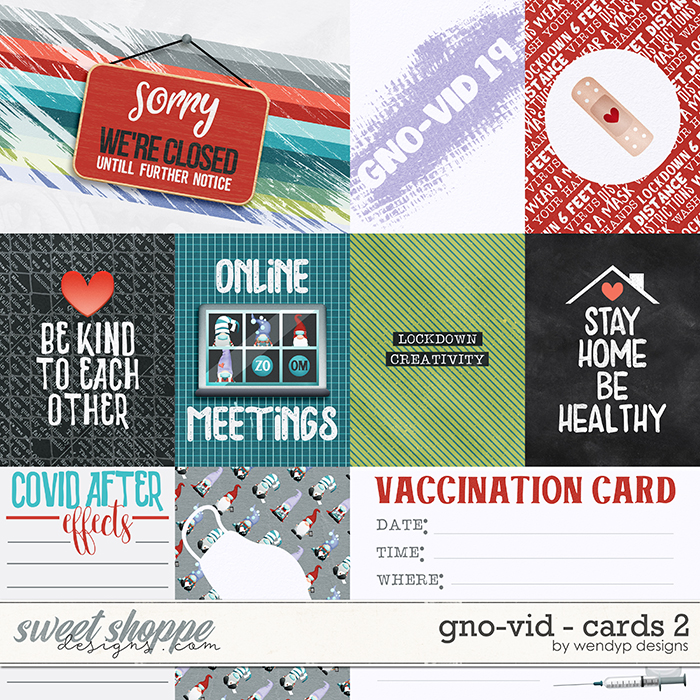 A digital scrapbooking collection by WendyP Designs, Gno-vid, is a super fun way to
document this historic year turned upside down with COVID-19. Create cute layouts
with these gnomies that tell the story of the last 10+ months and counting. Colorful and
cheeky papers and elements will inspire you to capture the good and bad of this
unprecedented time in our lives.

This kit contains 10 journal cards in both orientations.