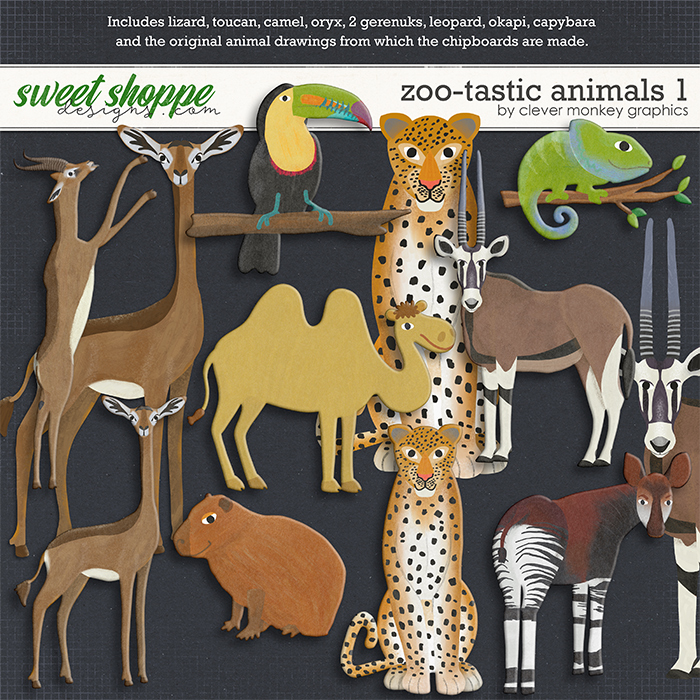 Zoo-tastic Animals 1 by Clever Monkey Graphics contains a mix of 9 animals or insects that might be found in your local zoo. Each animal has been drawn and painted with layers of guache colors and textures by me, making them all very unique. They are colorful and usually cute looking, sometimes sneaky looking, and occasionally a wee bit scary looking (in a good way). For your convenience, each animal comes in its original painted form and in a chipboard finishing style that is found in many of my kits, which helps you mix and match between my digital scrapbooking kits and elements. Often, the original painted form was left larger to allow you flexibility in your layouts.

Specific animals in Zoo-tastic Animals 1, which was designed to complement my Zoo-tastic collection, include:
a camel, capybara, gerenuk on its hind legs, gerenuk standing, leopard, chameleon style lizard, okapi, oryx, toucan, and a couple of bonus versions of wild cats/leopard style.

I hope you have as much fun playing with this set as I had in creating it for you.

Find the full bundle here for every day money savings on this large and unique zoo-based digital scrapbooking collection.