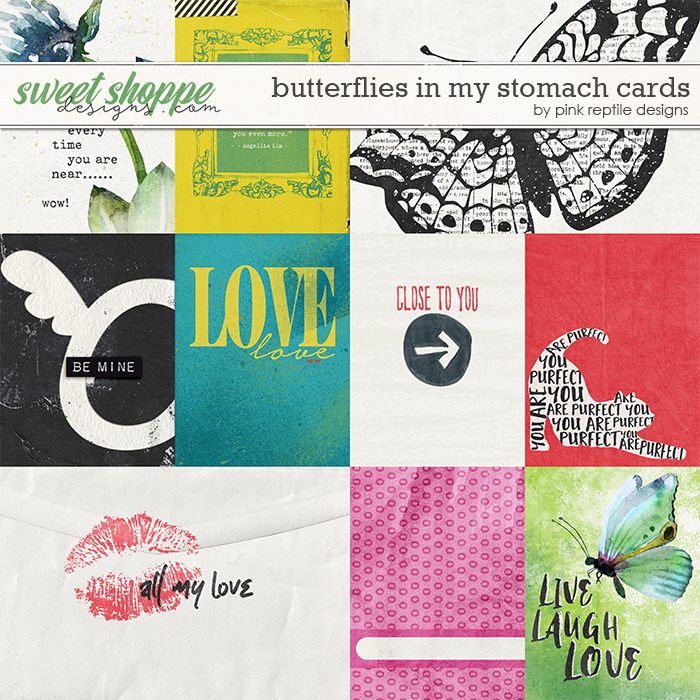 Butterflies In My Stomach Cards is a collection of cards made to match the Butterflies In My Stomach Collection by Pink Reptile Designs. A collection that is all about romance, love and friendship, happy days and good times.

Includes:
22 cards: 10 unique cards (specifically 8 3x4, 2 6x4 cards) and 12 alternate versions without text, all seperate.jpeg files.

All created at 300dpi for high printable quality.