20 Questions with Julie Billingsley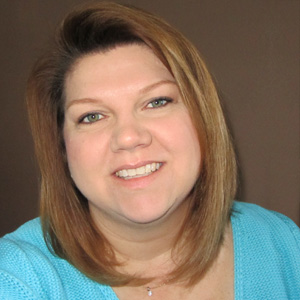 Happy Monday Sweet Shoppers! We're halfway through the month, and that means it's time to put another talented Sweet Shoppe Designer in the spotlight for our Featured Designer interview and promotion. Next up is Julie, and I just know you're going to love getting to know her a little bit better in our interview below. Her gorgeous kit Forevermore is your gift FREE with any $10 purchase in the shoppe between now and the 31st, so be sure to stop by and pick up some sweet stuff, so you don't miss it!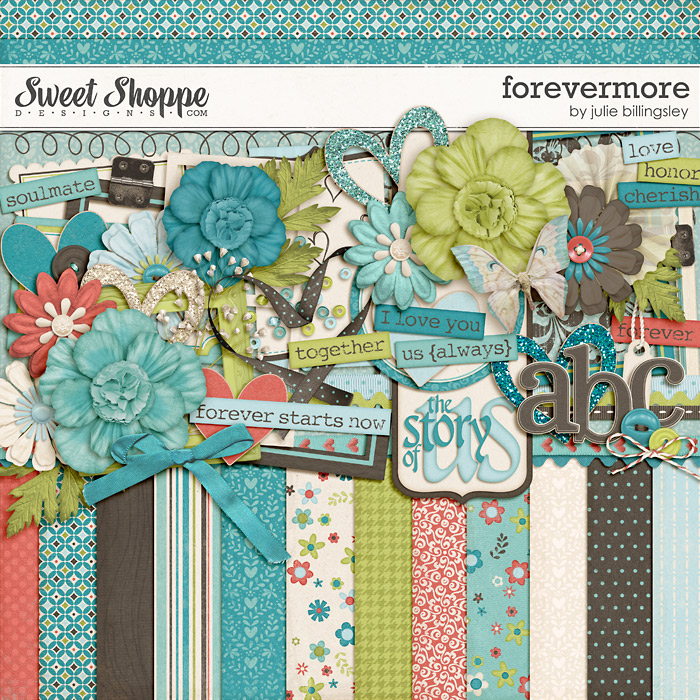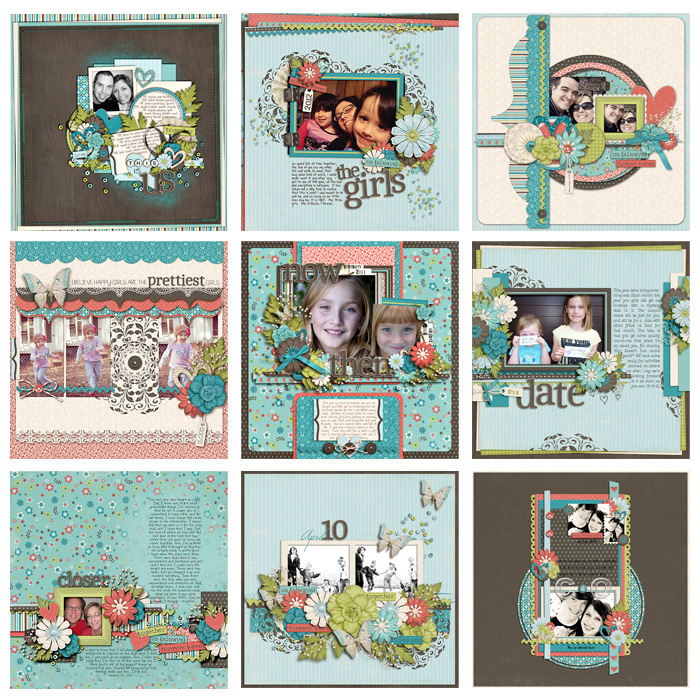 Just The Basics
Where did you grow up?
I lived in San Diego until I was 12 years old and then moved to a small town in Washington where I lived until I was 25. I consider both to be my home town. My dad was career Navy so I'm very lucky to have lived in only two locations while growing up. I have many great memories of both areas and I'd move back to either town in a heartbeat.
Do you have any pets?
Not yet but soon! We talked with a breeder and she has a litter of pups due in early March! We'll be getting a female American Eskimo puppy! I've been wanting to get a dog for years, so I am really excited!
Do you remember your dreams when you wake up?
I often remember my dreams and they are a great source of hilarity. I am a pretty entertaining sleeper, I guess. I talk in my sleep and I also sleepwalk. My husband has learned to ignore it now, but early in our marriage it really freaked him out when I'd be opening drawers or walking around in my sleep because in my dreams I'd need something. LOL
Do you wear glasses or contacts?
I wear contacts most of the time and change into glasses near bedtime. I'd love to have eye surgery to correct my vision.
What's your favorite guilty pleasure?
Reading. I love to curl up with a book and just have some "me" time.
What's your favorite color?
Teal or aqua. But if you look into my closet you'd probably think my favorite colors are black and pink. Somehow I have a lot in those colors!
Early bird or night owl?
I'm a total night owl, but not by choice. My average bedtime is about 2:00 a.m. because I have chronic insomnia.
Mac or PC?
I am on a Mac. I got an iMac desktop in 2011 and I'm loving living without constant glitches and blue screens and restarts that I had before.
What's the weather like right now?
Grey and rainy. I live in Oregon, so I can say that is the weather for nearly 222 days a year. I keep trying to tell myself that without the rain there would be no rainbows!
Where would you go for your dream vacation?
Our last family vacation was 3 years ago to Disney World and we had such an amazing time that I would love to go again. This time I'd add on to Disney World with some time at Universal Studios and Sea World.
Inside The Artist's Studio
What's your favorite kit ever? Why?
My favorite kits are my two birthday kits- Funfetti and Lil Miss Funfetti. I love the presents and balloons in those kits and I have seen some fabulous layouts done with them. It always thrills me to see my kits used to record a birthday because that is such a special day.
What is your "home office" or work environment like?
My office is in my family room, slightly out of the way of the general craziness of my home. I work on a desktop computer on a great curved desk. On my desktop, I have my Wacom tablet, my Kindle, lotion, various pens, notebooks of design ideas, and my constant glass of diet pepsi.
Do you have a design checklist of things you feel must be included in a kit or accomplished before you think it's done?
I always start with a list and it certainly helps me make sure all the basics and the theme elements are included. Of course along the way, I typically end up changing my list a dozen times, which does not help my productivity!
Do you scrapbook too or just design?
I love to scrapbook! Before I was a designer at the Sweet Shoppe, I was on the store's creative team as a SugarBabe. My love of scrapbooking fuels my ability to design, so I see the two going hand-in-hand for me. I don't scrap nearly enough though, so I have goals for 2012 to keep me on track.
Are you a planner who knows what you're working on way in advance, or do you work till the last minute?
I work until the last minute. I don't want to be that way, but even if I have a kit done early, I can't stop fussing with it until the deadline. It's the perfectionist in me, I suppose. I want every person that buys my product to be pleased with the quality and be inspired to scrap their memories. I don't stop working on a kit until I believe I've achieved that.
Food For Thought
If you had the chance to go back in time and change one thing would you do it?
Absolutely. I would go back to right after high school and get a college degree right away. I got sidetracked during those years in my life and after I became a mom, it just never happened. I have been in and out of college  and I am looking forward to going back and finally getting that degree someday.
What small act of kindness were you once shown that you will never forget?
Back when I was a single mom struggling to make ends meet, I had a person anonymously send me $40. It was a time when it was all I could do to keep food on the table, let alone "extras" like clothing. My son needed new jeans because he was growing and all his pants were getting short and had holes in the knees. I seriously bawled my eyes out when I received that money. It was such a blessing. I was able to get him several pairs of pants with that money. I never found out who gave me that money and it has always touched my heart to think of that generous person.
What gives your life meaning?
The love and grace of God.
Are you holding onto something that you need to let go of?
My husband would definitely say so! He thinks I'm a packrat, but I just like to be prepared. For example, I haven't used that blender in 4 years, but what if I need it someday?? I am not a hoarder by any stretch, but with little effort I could probably fill 3 or 4 boxes for a charitable donation.
If the average human lifespan was 40 years, how would you live your life differently?
Since I'm 41 now and my husband is 50 years old, that would really be dramatic! I'm sure that I would be extra aware to cherish each day. I would smother my family with lots of love each day and wouldn't spend a second worried about silly stuff. I would try to make as many memories as possible for our boys and take a million pictures. There wouldn't be any "ordinary" days in my life.
_______________
Now that you've gotten to know Julie a bit better, take a peek at some of her favorite kits, and don't forget you can pick up her incredible and exclusive limited edition kit FREE with ANY $10 purchase made in the shoppe between now and January 31st!