Hey there sweet shoppers! This is Jacq with today's blog post, and today I'm going to share with you our vacation adventure. It's been four days since we got home from our three week vacation in Australia and I can say that everyone had a wonderful time. We spent one week in Sydney and the rest of our vacation days in Canberra to visit our relatives there. I can say it was a relaxing vacation, it was a little tricky having a fourteen month around sight seeing and all but we managed it well. My five year old was a trooper and she had a great time.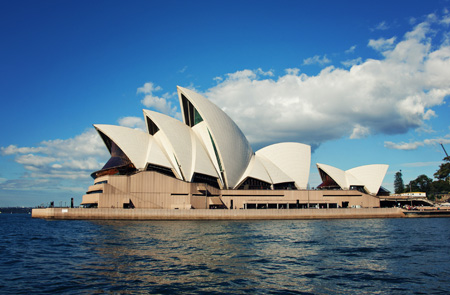 How amazing is the Sydney Opera House? We took a ferry from Circular Quay to go to Luna Park and had the most fantastic view of the harbor. Luna Park was small but nice, the rides mostly were catered for kids older than mine so we just explored the park for pictures and a ferris wheel ride. We got a bunch of good photos from there so I'm not complaining.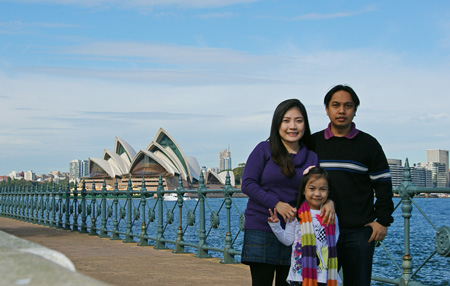 My daughter loved the koala bear so much she asked us to buy a koala bear bag from the gift shop. I must admit those cuddly bears are kinda cute.
The little one was sleeping when we took this photo, we dare not disturb her slumber so it was just the three of us here. Anyway we went to the Opera House some days later and we got family photos then.
More pictures…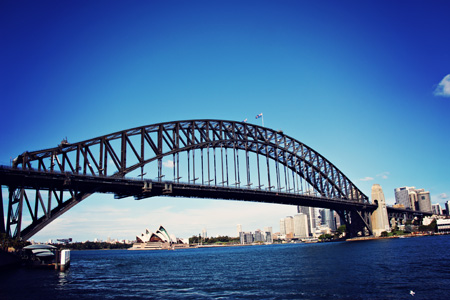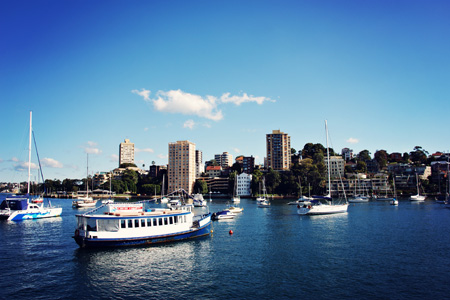 In the next few days we went around Sydney for tons of sightseeing, we packed our schedule to see as much as we can but not too much to make the kids tired and cranky at the end of the day. The sun sets early in Sydney, at 5:30pm it is already dark so we go back to our apartment by then so we can rest and start our day early the next day.
Some of the other places we went to were Wildlife Sydney and Sydney Aquarium at Darling Harbor. We got to see these fellows…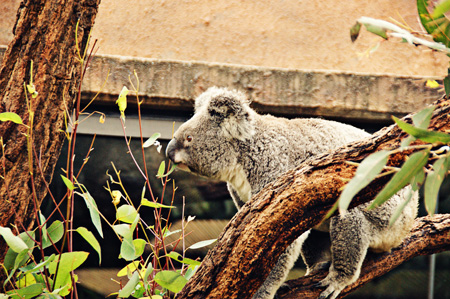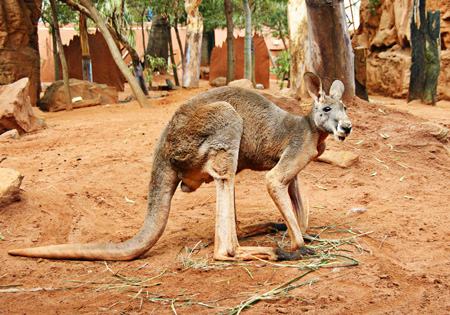 We also went to Taronga Zoo where my eldest had a blast seeing all the animals. Her favorite ones were the koala bears, elephants and giraffe. The view from the zoo was spectacular as well. It was too darn cold that day though since it was drizzling a little bit so when we were watching the bird show we were freezing almost but otherwise we all had a great time.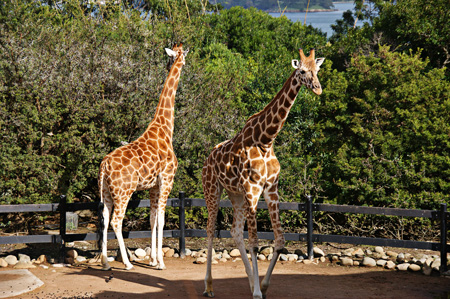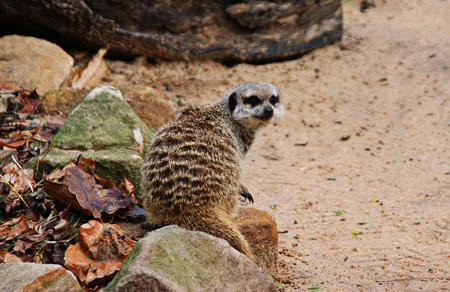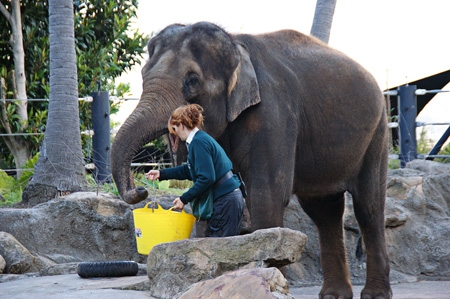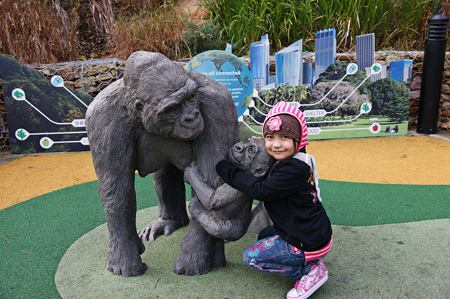 We also went for a walk at Hyde Park and heard mass at St. Mary's Cathedral.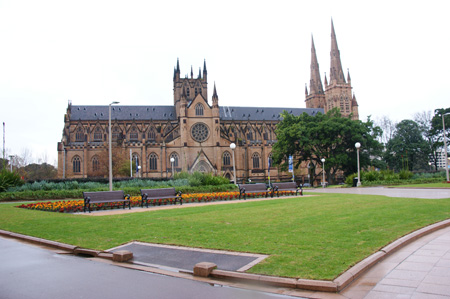 Other places we visited were Powerhouse Museum, National Maritime Museum and Sydney Tower.
I did a lot of research prior to the trip so it was easy for us to find our way. We made use of public transportation and took the train, monorail and ferry to go around but mostly we just walked (thank you google maps we never got lost). We also brought a travel stroller and a baby carrier with us so the girls wouldn't be so tired from all the walking.
It was a great trip indeed! I can't wait to plan for our next family trip

Thanks for letting me share.