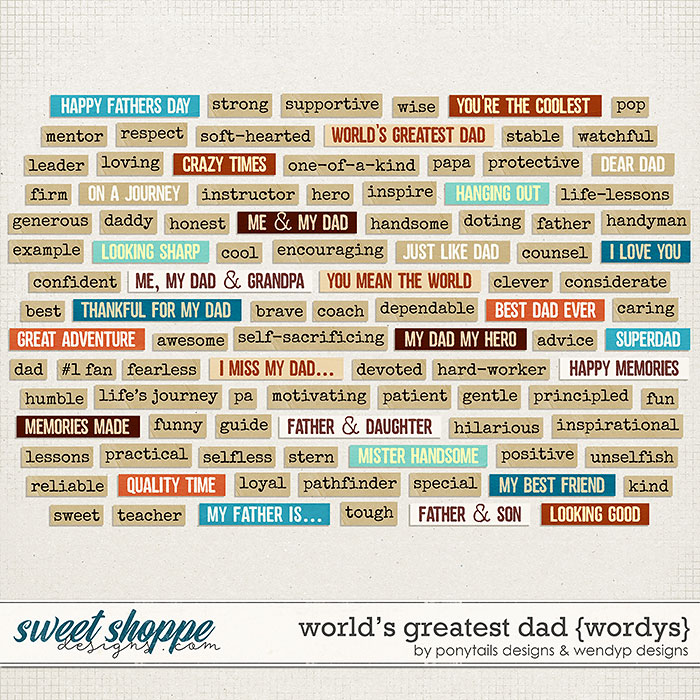 A digital scrapbooking collection by WendyP Designs and Ponytails Designs, World's
Greatest Dad, is inspired our number one guy: Dad! Document fun times with your #1
father with this loving tribute! Celebrate the sacrifices he makes, the adventures he
leads, the lessons he teaches, and the bad jokes he tells in your gorgeous layouts.

This kit contains 100 word art elements.