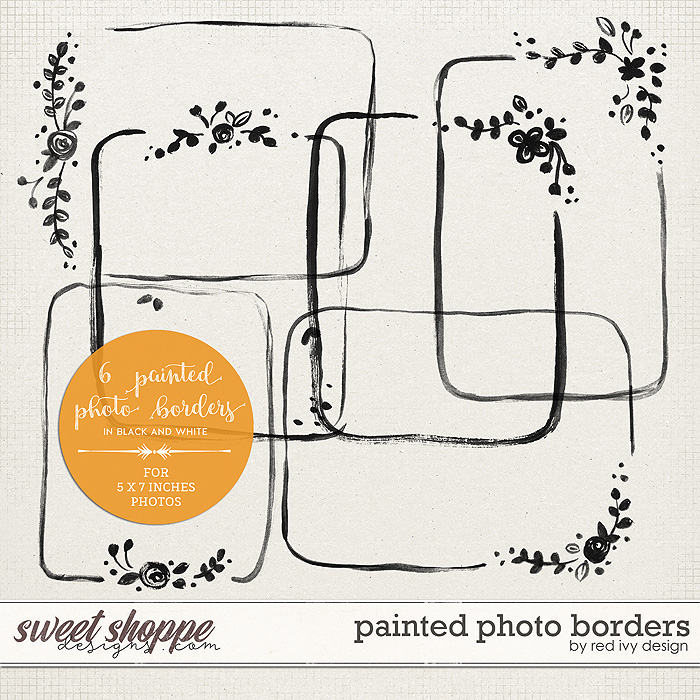 Painted Photo Borders by Red Ivy Design is a pack of 6 watercolor frames for digital scrapbooking. You can simply lay them on top of your photos for a quick whimsical touch. They come in two colors, black and white, and you could make your own variations by clipping papers, patterns or other colors.
The borders are saved as individual PNGs.
Everything created at 300 dpi for optimum printing quality.