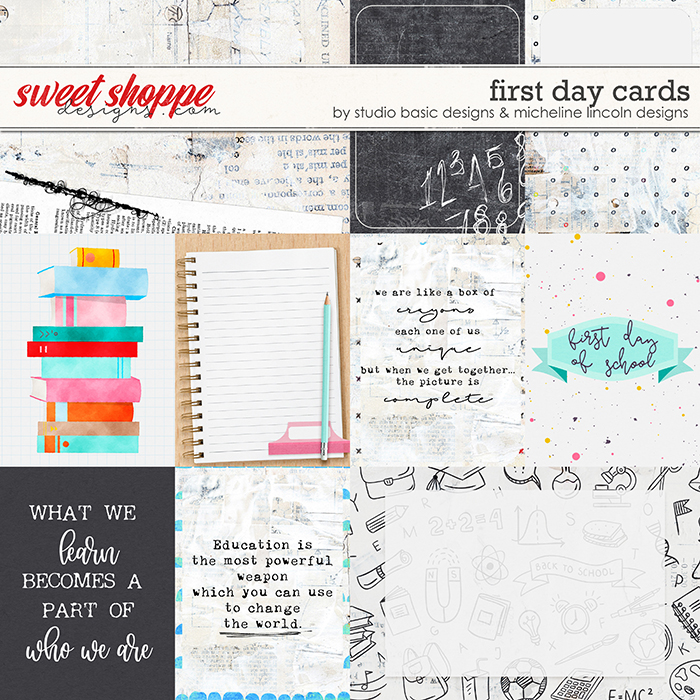 CLICK HERE to save $$$ when you buy the bundle!
'First Day Cards' is a collection of positive cards by Studio Basic Designs & Micheline Lincoln Designs, that are a perfect complement to their digital scrapbooking kit 'First Day' - be ready for all those back-to-school photos, precious milestone moments & learning journeys whatever the grade, in the classroom or online!
'First Day Cards' contains a grand total of 10 cards (specifically 8 3x4 and 2 6x4 cards), each saved as an individual .jpeg file and .pdf to make it easier to print from your home.