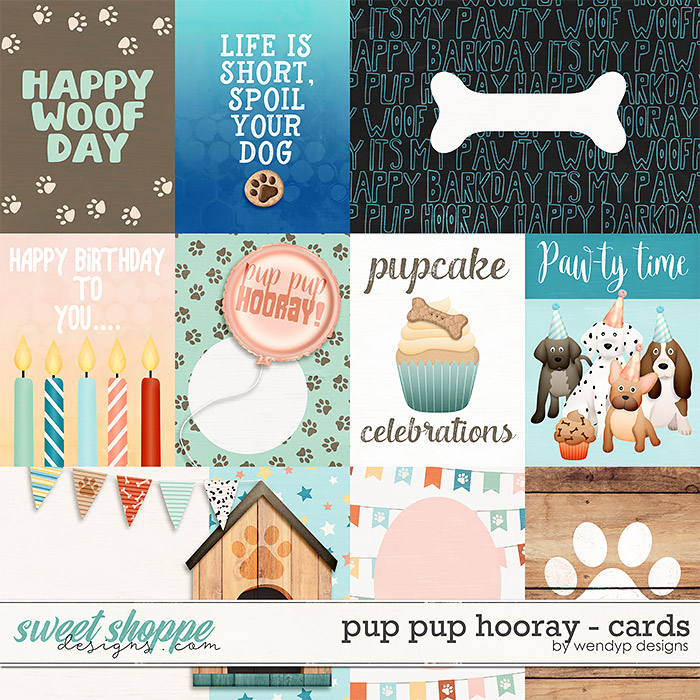 A digital scrapbooking collection by WendyP Designs, Pup Pup Hooray, is inspired by
celebrating your favorite canine birthday! Whether you raised your little pupcake from
birth or party on gotcha day, you can document the Happy "Barkday" with this fabulous
collection. Of course you can use it for human birthday layouts too!

JOURNAL CARDS:
This kit contains 10 journal cards in both orientations.