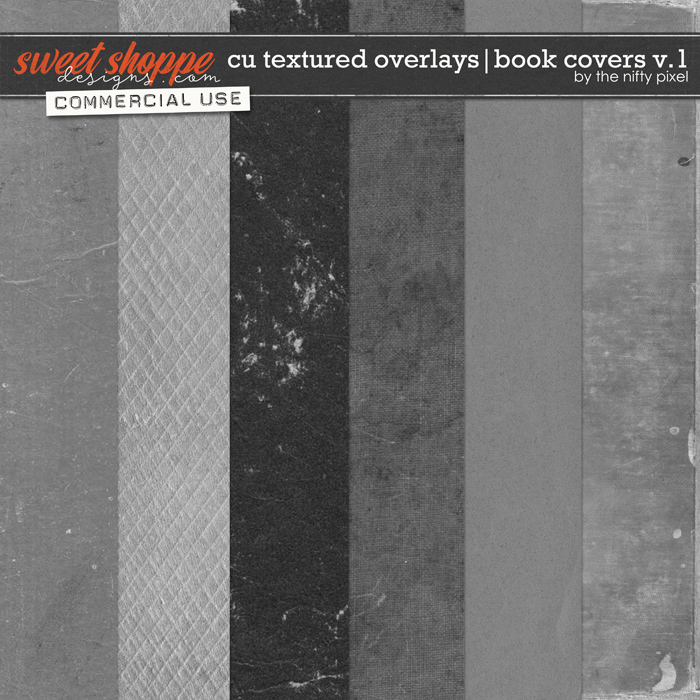 This is a commercial use product by The Nifty Pixel.

Book covers from a bygone era have so many wonderful textures. Slightly worn from being well read, water damage and pretty embossed surfaces.

This set includes 6 textured overlays to help you create some unique and grungy looks to your papers and elements. Great to use in commercial use projects or play around with blending modes to add some really interesting textures to your personal scrapbook artworks.