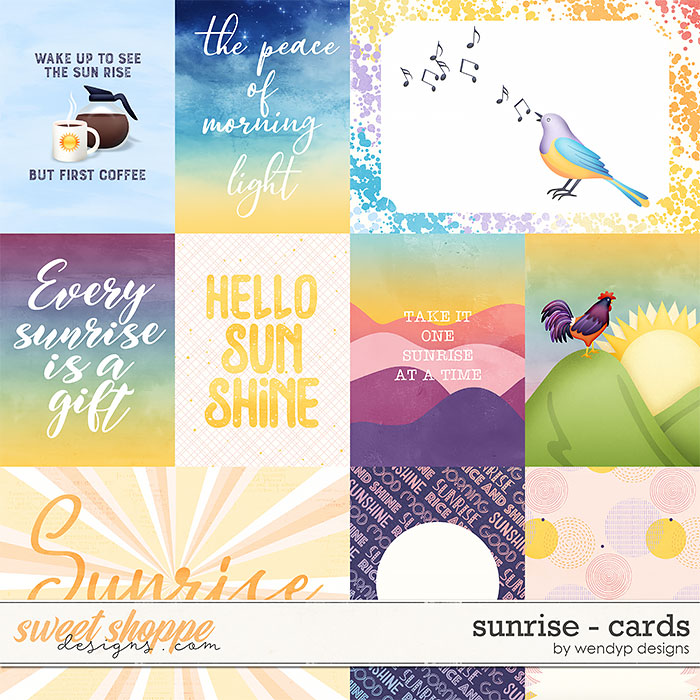 A digital scrapbooking collection by WendyP Designs, Sunrise, is inspired by the hope
of a new day! Celebrate everyday with this bright and cheerful collection that is perfect
for documenting everyday joys and family events. So grade a fresh cup of coffee, rise
and shine and get creating!

JOURNAL CARDS:
This kit contains 10 journal cards in both orientations.