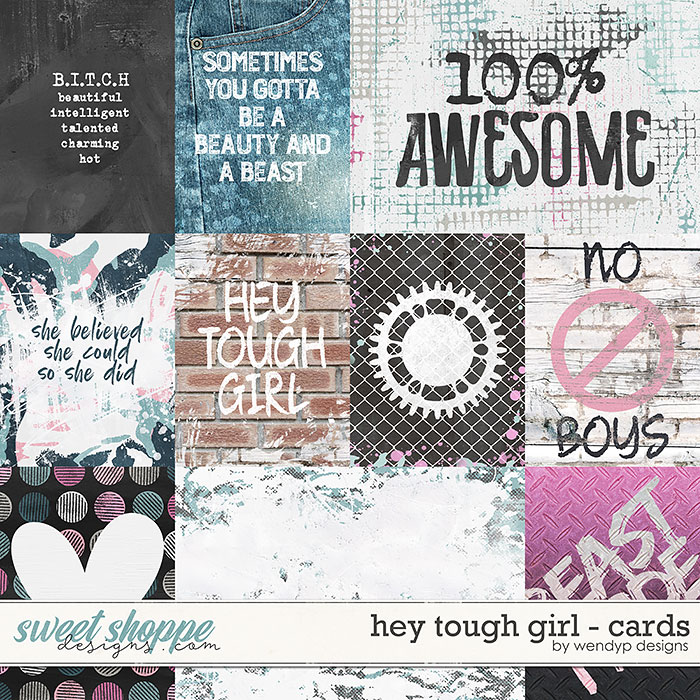 A digital scrapbooking collection by WendyP Designs, Hey Tough Girl, is inspired by
the girls who are not afraid to get a little dirt on their faces. Teenage girls rule with
attitude. Document your wild child with this grungy collection with a touch of glam and
go girl!

JOURNAL CARDS:
This kit contains 10 journal cards, most in both orientations.