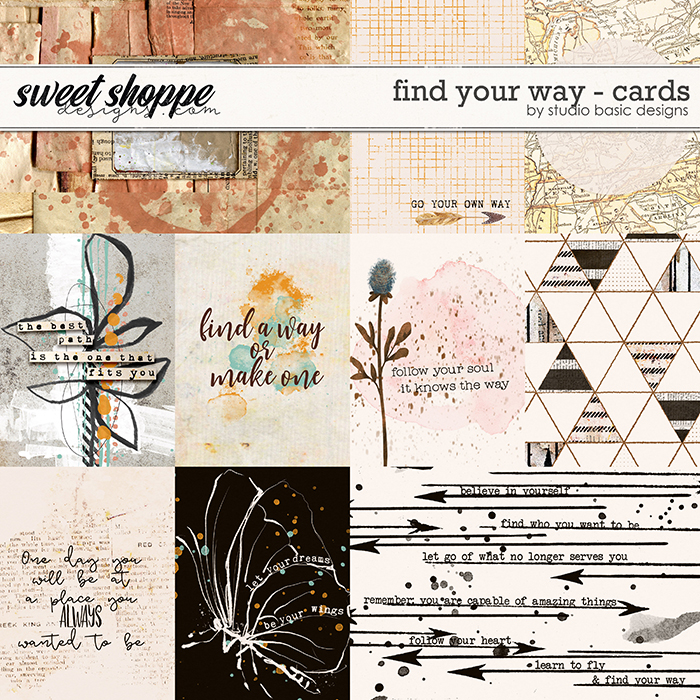 CLICK HERE to save $$$ when you buy the bundle!
'Find Your Way Cards' is a collection of lovely, positive journal cards by Studio Basic Designs, that beautifully accessorise & complement 'Find Your Way', her digital scrapbooking kit created to encourage you to loose yourself for a little while in wonderful possibilities & what makes you happy, as you scrap & journal how to pursue them, with its encouraging word arts, delectable patterns, worn textures and stunning mixed media elements!
The 'Find Your Way Cards' pack contains a grand total of 10 cards (specifically 8 3x4 and 2 6x4 cards), each saved as an individual .jpeg file.