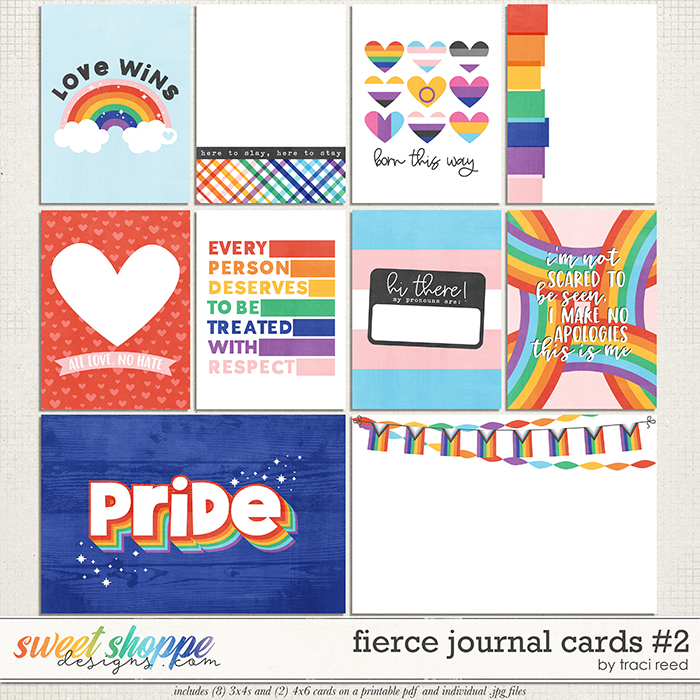 I kid you not when I say I've been dreaming of making a Pride scrapbooking collection for more than FIVE years and could never make it happen.
⠀⠀⠀⠀⠀⠀⠀⠀⠀
Pride is a cause and celebration near and dear to my heart and this year is finally the year I can put my heart on the canvas and make the collection I've been dreaming about. ❤️
⠀⠀⠀⠀⠀⠀⠀⠀⠀
A celebration of love and rainbows, Fierce is not only the perfect scrapbook collection for my LGBTQIA+ friends and their allies, but it's FUN and fills a void in the scrapbooking community that has been empty too long!
Check out the unboxing, team layouts and FREEBIE on the Fierce blog post here!
JOURNAL CARDS INCLUDE:
(8) 3x4 and (2) 4x6 journal cards on individual .jpg and printable .pdf files!