Sweet Gallery Standouts 08/07
Hi! Hope you are all having a great week so far! I'm back to bring you some beautiful gallery standouts that I have come across while browsing the gallery this last week. There are so many gorgeous layouts, I tell you we have some of the most talented scrappers here at the Sweet Shoppe, once again it was hard to choose! I finally narrowed it down to 4 so here we go!
The first one is by DawnMarch and is entitled "Perfection is Over-rated". This was done for the Sugar Free Challenge#46 and it uses Zoe's awesome new kit "Savior Faire". She did an amazing job with the challenge. I love the color combination here with the black and white photo and her journalling is wonderful: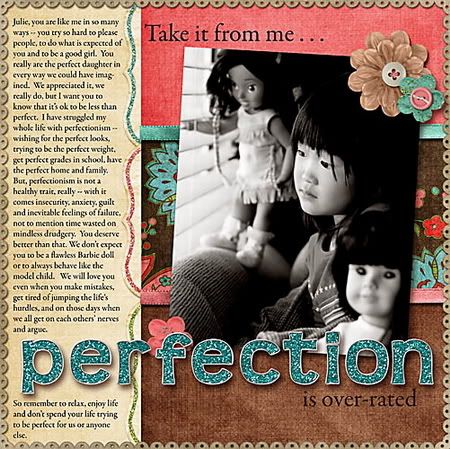 Next up is Paula! She did this LO for the Pop Rocks Challenge #23, and I absolutely love it! It is so much fun! It is called "My tv Guilty Pleasures"….check it out: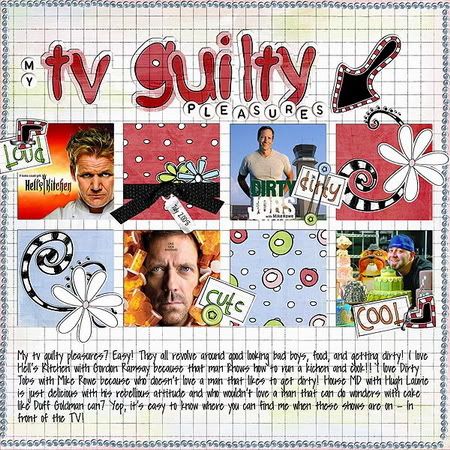 Paula used Lauren Grier's "She Likes Something Different" kit , and created such a perfect LO with it, I love the use of all the doodled elements here!
Here's another beautiful layout by flattsgurl called "Squirt". Isn't it gorgeous?!?! I love the soft colors here, and they are so perfect for her photos. She did this for the Spin a Lift challenge for our current TOTM. This is such a pretty LO and I love the placement of the half bracket mat. She used Dani's amazing "Gidget" kit here: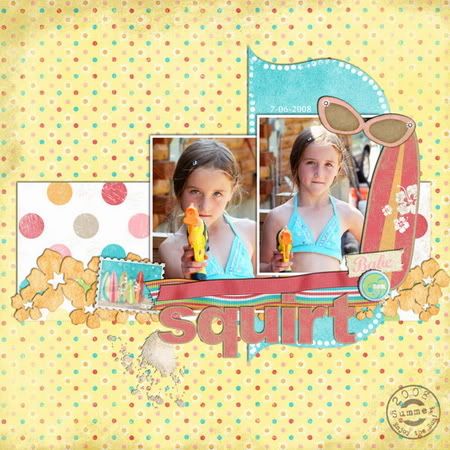 Last one up is by Angel (ajf9597) and is called "Genuine Love", this was done for the One Word Challenge #11. What first captured my attention with this layout was the photo, it is so sweet, there is so much emotion portrayed in their faces! She did an absolutely wonderful job of scrapping it too, using Julie's new "Daydream Believer" kit: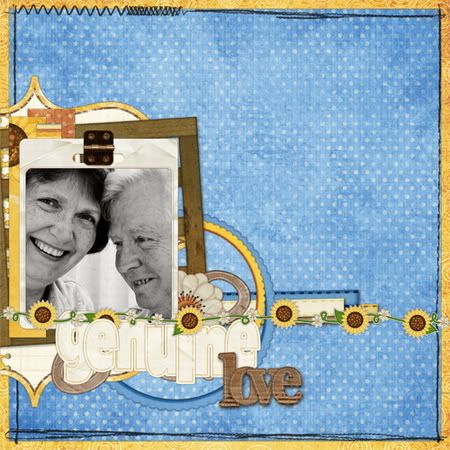 Awesome layouts once again this week! Keep them coming everyone! Congrats to the 4 ladies featured here, you will all be receiving an extra sweet rewards point for your beautiful pages! Have a great week!