Featured Staffer 1/28 – Kristin Cronin-Barrow
Happy Friday Sweet Shoppers!! Laurie here bringing you another fabulous feature. This week is the amazing and sweet Kristin Cronin-Barrow. You all know and love her designs, now let's get to know a bit more about her!!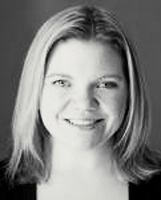 I've been married for 9 years to my husband and together we have 2 children. I started digital scrapbooking in April 2003. I use Photoshop CS3 for both scrapping and designing and I also dabble in Illustrator.
How did you get started designing? – I got started designing back when Scrapbook Bytes opened their shop and it was just a natural progression for me back then. There were no kits when I started out scrapbooking we all sorta just made our own stuff for each page. I started scrapbooking in 2003 – so just about 8 years ago now! It has been a crazy ride but I am thankful everyday that I found digital scrapbooking back then. I have never looked back.
What is your best-selling product? – My best-selling product is Seaside.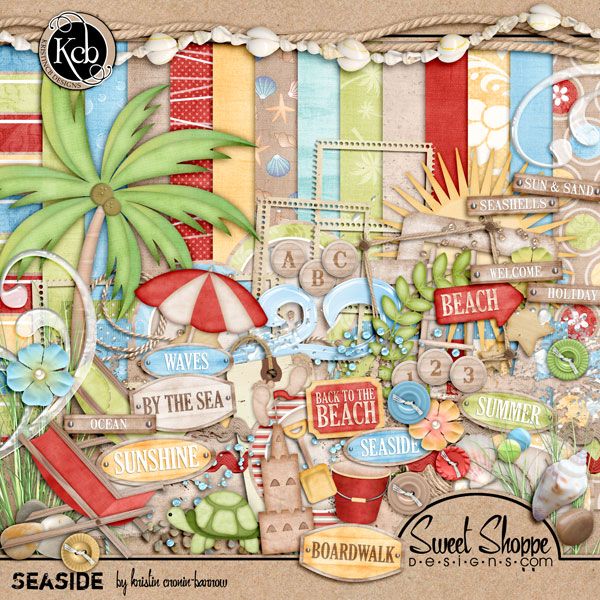 Where do you get your inspiration from? – I get my inspiration from all sorts of places. Etsy is great and lately I have been loving the new website Pinterest.
What is your favorite thing to drink or snack on while you're designing? – I love to snack on popcorn! If you know me, you know I have a very strong love for that popped corn goodness!! Drink depends – usually water, iced tea or caffeine free Diet Pepsi.
I asked Kristin to choose 3 of her favorite products and here's what she had to say.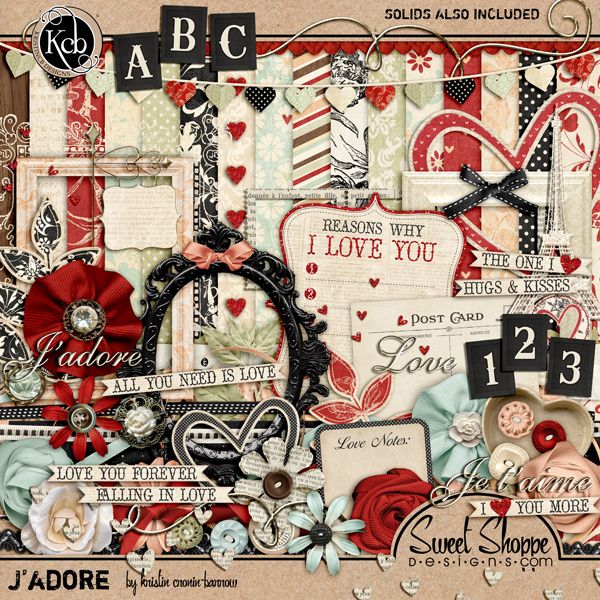 J'Adore – My newest kits always seem to be my favorites – I'm not sure why. Maybe because I haven't seen them long enough to be sick of them yet? 🙂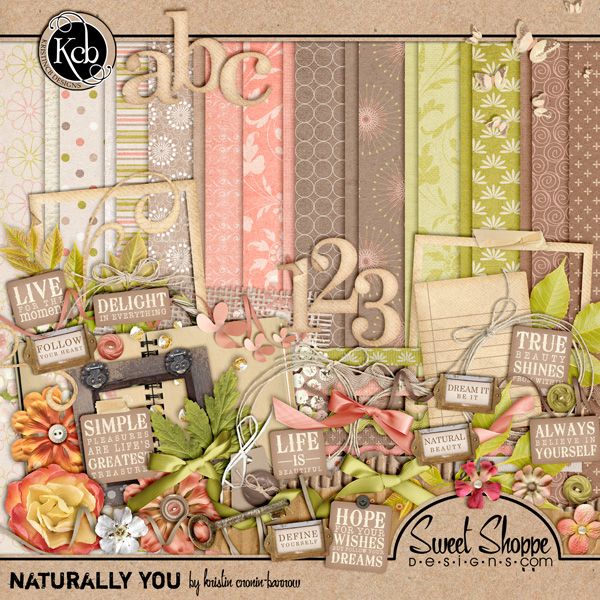 Naturally You –  Naturally You is just a typical pretty kit. Nothing too much, just lots and lots of flowers. I also love the unique word art in this kit!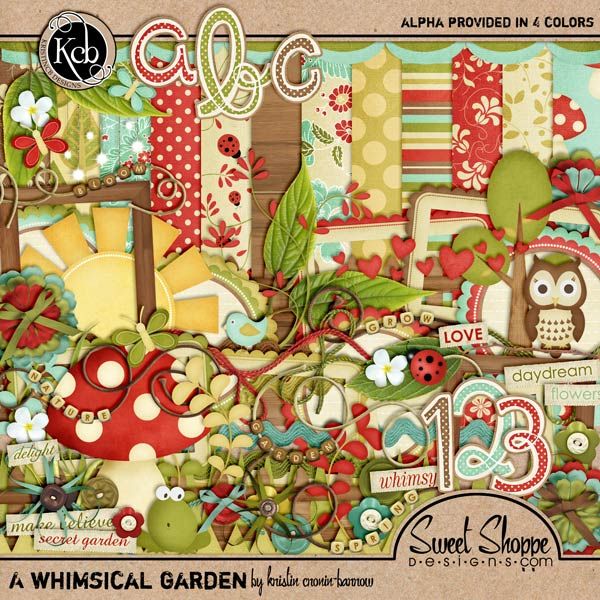 A Whimsical Garden – A Whimsical Garden was just a really fun kit to create. It came together so easily – I really love it when that happens!!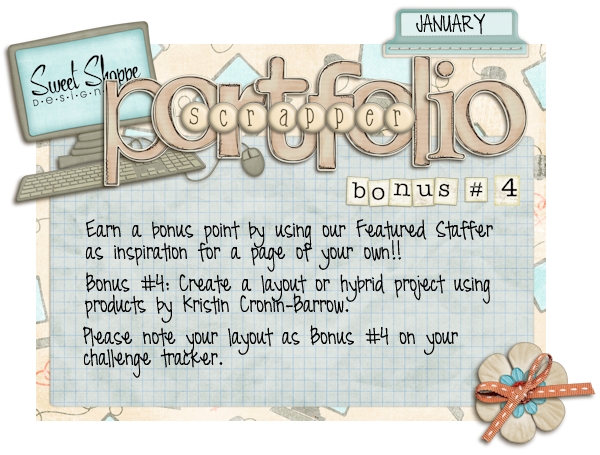 Featured Scrapper Challenge (Bonus #4) for your January 2011 Scrapper's Porftolio
Create a layout or hybrid project using products by Kristin Cronin-Barrow.
**Please note: This challenge is worth 1 point and cannot be combined with other portfolio prompts except for NR bonus points for a total of 2 points.**
Check out what some of our fabulous Babes created!!
Mary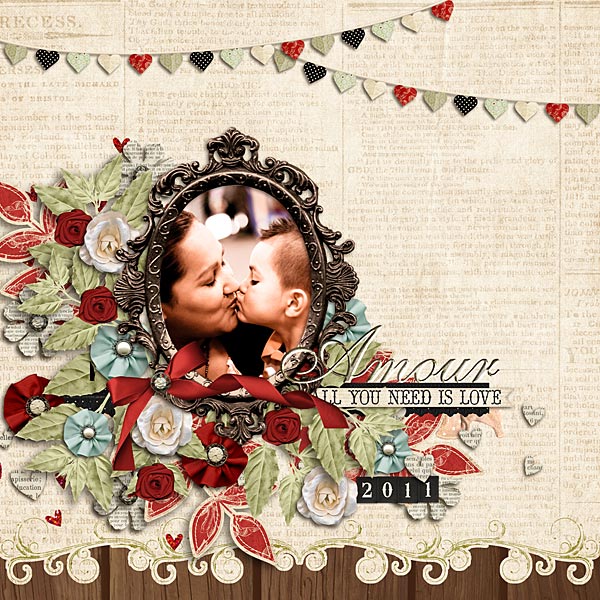 *credits* J'Adore by Kristin Cronin-Barrow and Scrollwork Border Templates by Misty Cato
Aggie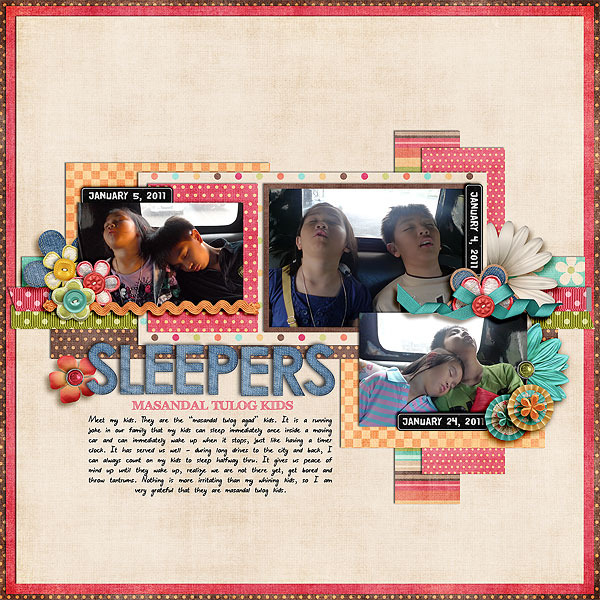 *credits* Over the Rainbow by Kristin Cronin-Barrow, Cindy's Layered Templates Set #79 by Cindy Schneider, Date Bits 25 by Misty Cato, Font is DJB Aggie.
Shannon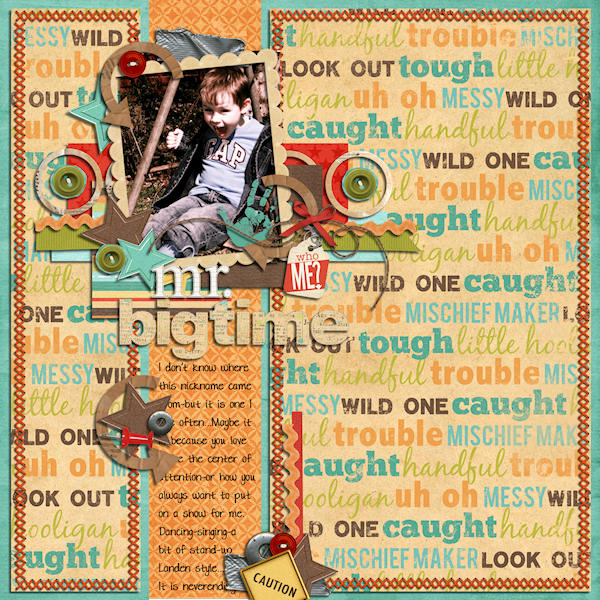 *credits* Here Comes Trouble by Kristin Cronin-Barrow
Juli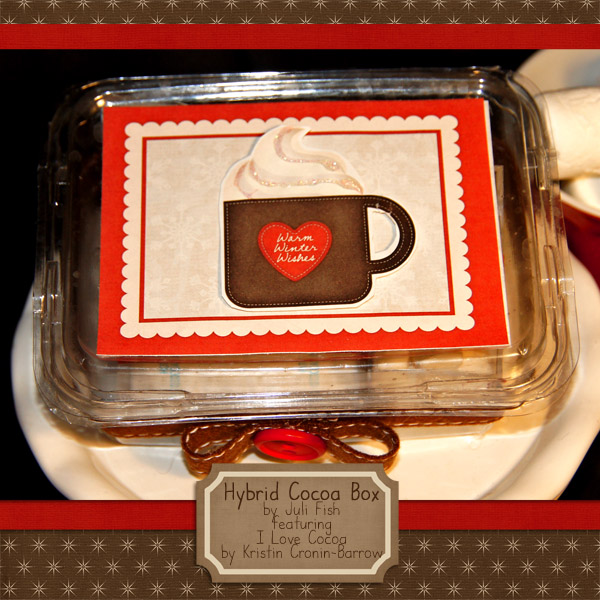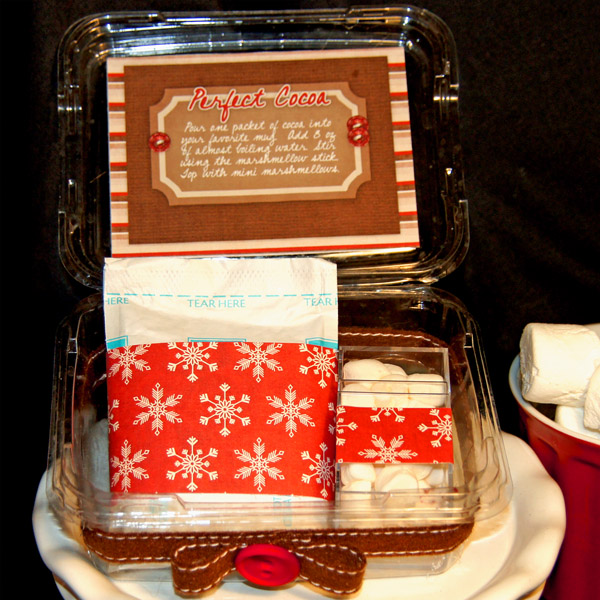 *credits* I Love Cocoa by Kristin Cronin-Barrow