Confessions of a Male Scrapbooker
Darcy shares an interview with Aaron Morris, our resident dude scrapper.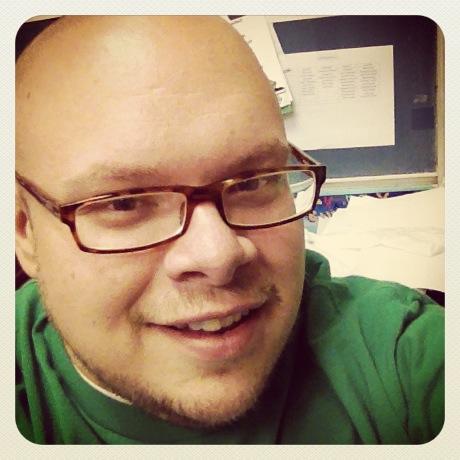 Scrapbooking is predominantly a female hobby. But every once in awhile, a man stands up and declares, "HEY! I like to do this stuff, too!" Our stand-up guy is Aaron Morris, aka Sir Scrapalot, a fixture in the digital scrapbooking world. We sat down and discussed what it was like to be a dude in a chick's world.
~~~~~~~~~~~~~~~~~~~~~~~~~~~~~~~~~~~~~~~~~~~~~~~~~~~~~~~~
Me: So Aaron, one might expect an engineer brain as a math teacher, but you've chosen an artistic hobby. Do you see yourself as left or right brain in relation to your hobby?
Aaron: I use a lot of my right brain to get my scrapbooking going, and when I cluster and do some artistic style layouts. However, I always really love a nice, linear, grid layout. I think that's one of the reasons Project Life is working for me.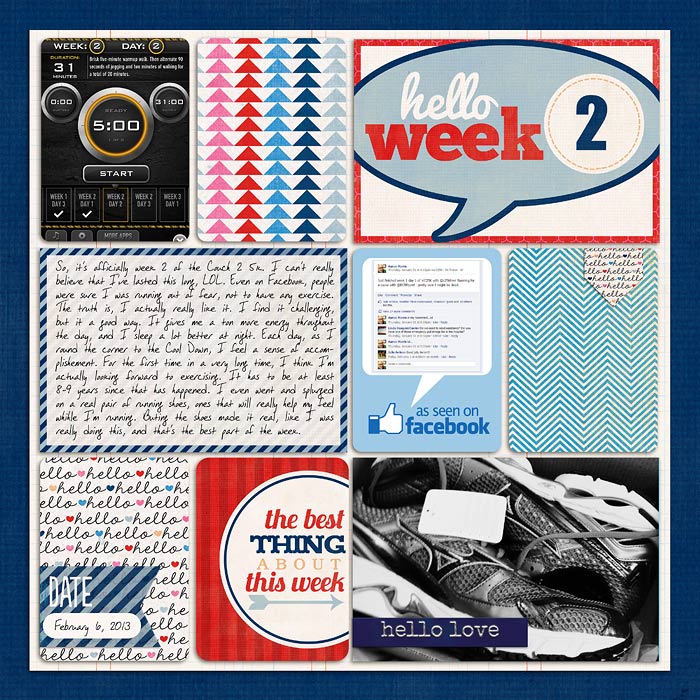 Me: Then what brought you to scrapbooking in the first place?
Aaron: I wanted to start a hobby that would give something positive back to my family, and I have always been crafty and artistic. I guess I never really thought of the fact that it would be predominantly female. Growing up, my dad was really artistic, and I think I took that from him.
Me: Your life obviously can't be all about scrapbooking. What other hobbies do you love?
Aaron: I love music, and I am pretty well versed in all things pop culture. I like to read sometimes, but not all of the time.  I am more often listening to music.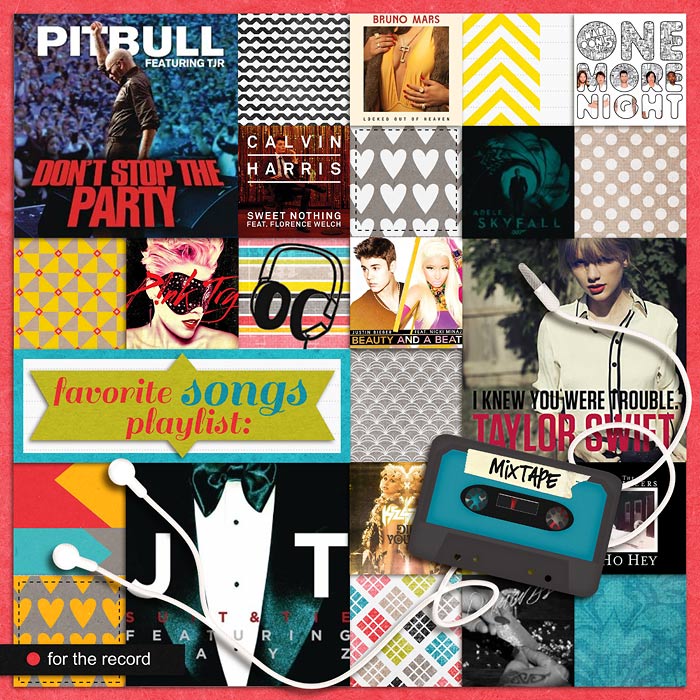 Me: Since this hobby is typically seen from a woman's point of view, does your wife participate in your scrapbooking at all?
Aaron: My wife, Stephanie, does not scrapbook at all, and she leaves the journaling mainly to me. I write all of it from my own perspective as opposed to a shared perspective. Stephanie does a lot of the photography for me, however. She's much better at composing a shot, so she takes the pictures and I scrap them.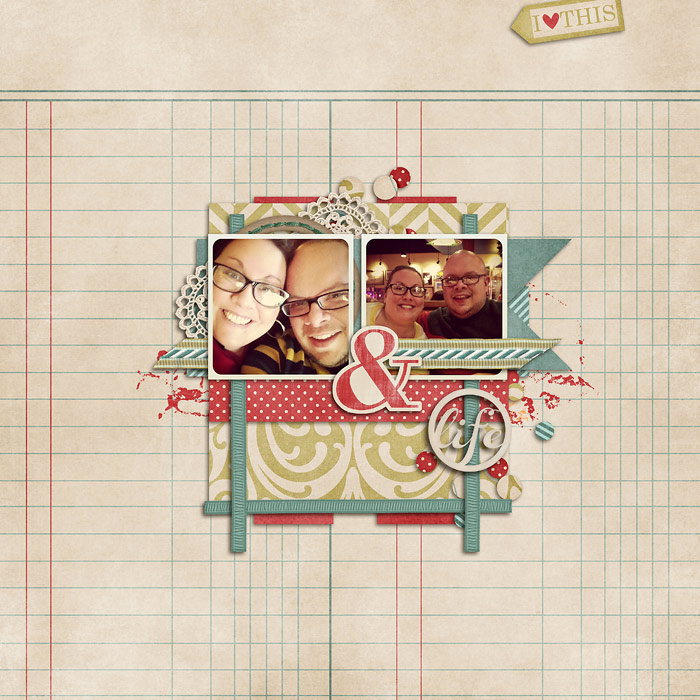 Me: Now that we know the why, tell us the how. Take us through your process of creating a page.
Aaron: I start by opening a template or the page set up I want to use. Then I go in and place all of the pictures I want to include. After the pictures, I work on layering in papers and journaling cards/spots.  Next I do my journaling, and go through and drop shadow what I have on the page. Once that's done, I go through and add any embellishments I want to use and any title work that I need. I shadow that as I go. Lastly, I date it, and it's good to go.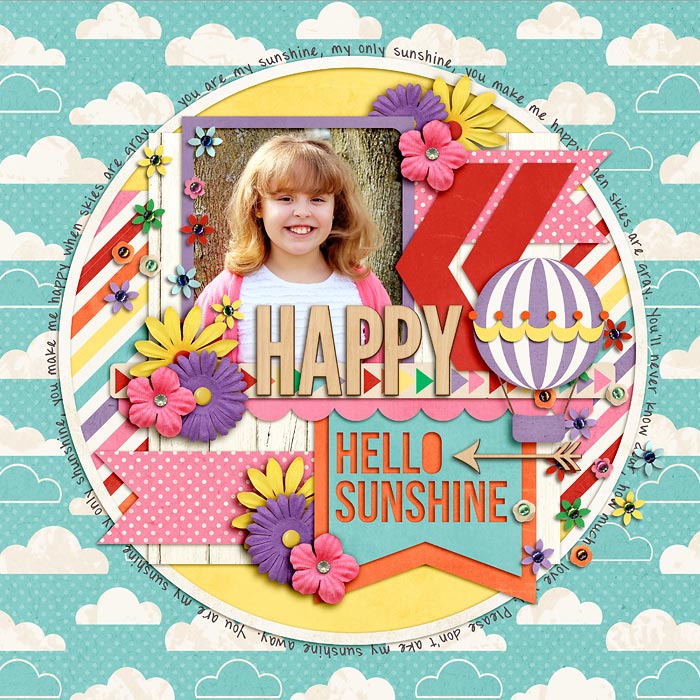 Me: Like any proud dad, your daughters are the focus of your layouts, but do you scrap much about yourself?
Aaron: I never did, but then I went through an album and saw myself a total of 6 times. Since then, I try to do more scrapping about me so that my kids will know who I was and what I was about when they go back through the albums.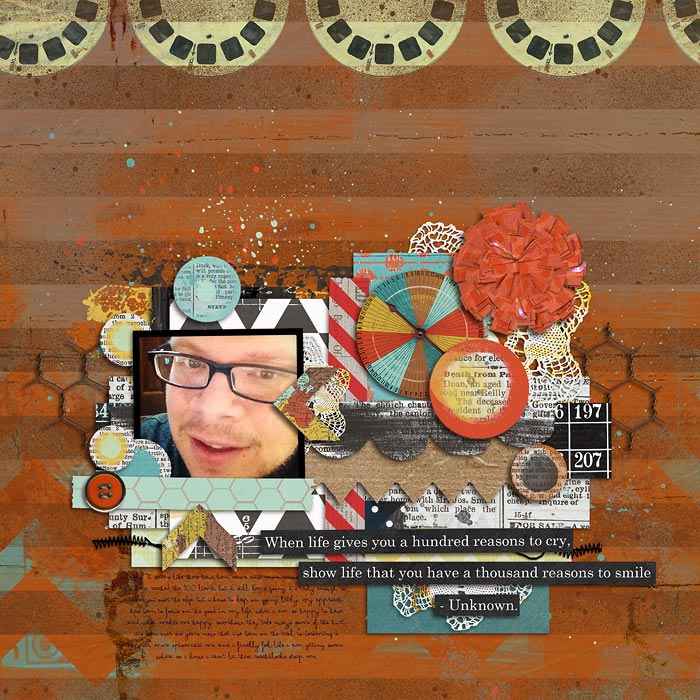 Me: Not everyone knows that you used to also be a designer. When you were designing, did you find yourself viewing creation for a business differently than creation for yourself?
Aaron: I loved designing. Picking colors and creating a full kit was the best thing. However, I always found that when I was done creating a kit I never wanted to use it—I had already spent too much time with it. What ended up happening was that I would create kit after kit and never use them for myself . . . and it was taking up all of my time. I wasn't scrapping anymore, and I wasn't ok with that.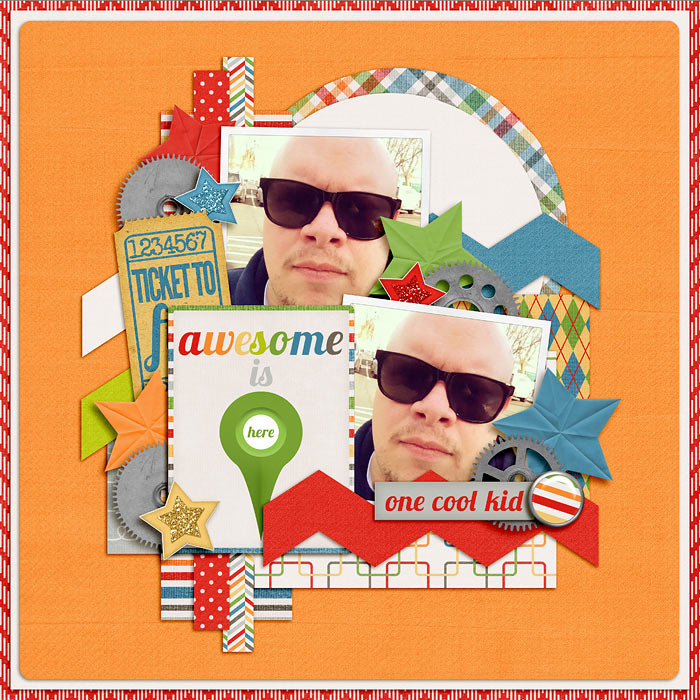 Me: What are some things that could make this hobby more appealing to men?
Aaron: I think that focusing on capturing the memories makes it a bit more interesting to men. My friends are more likely to do that than think about creating an art journal page or something. I also think that if it's something that you can do together, it makes it even more meaningful.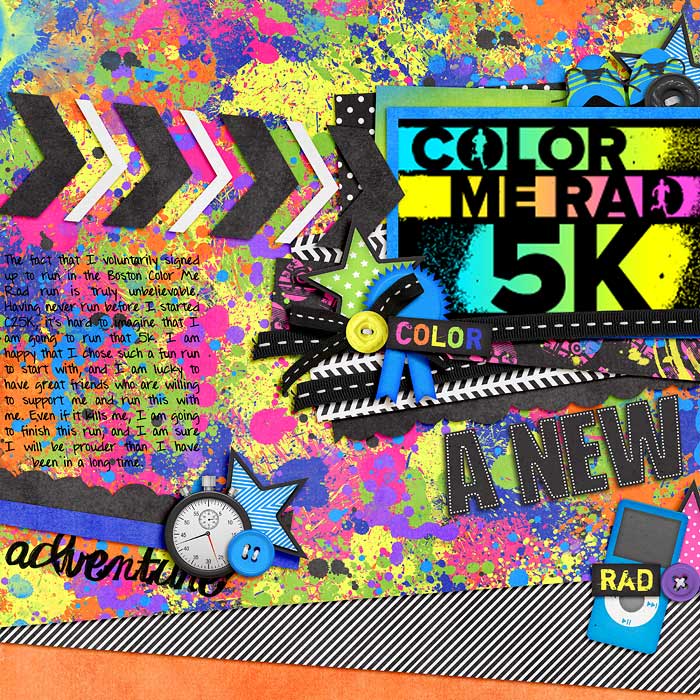 Thanks so much for the chat, Aaron! It's great to get an insight into the "other" brain! If you're interested in seeing more of Aaron's creations, check out his gallery here!