Spotlight Sunday – Instagram
Are you following Sweet Shoppe Designs on Instagram? They're sweetshoppedesigns if you need to find them 😉 There's a fun new weekly challenge happening on it, #ssdHOTW. Have you joined in?
Instagram is my favorite social media account. I love that it's a picture & I can include as much text as I want. I can tag other family members or even just send the picture directly to them. I have it sync to another app so everything's backed up & journaled. It's a scrapbooker's dream! Or at least it is for me lol!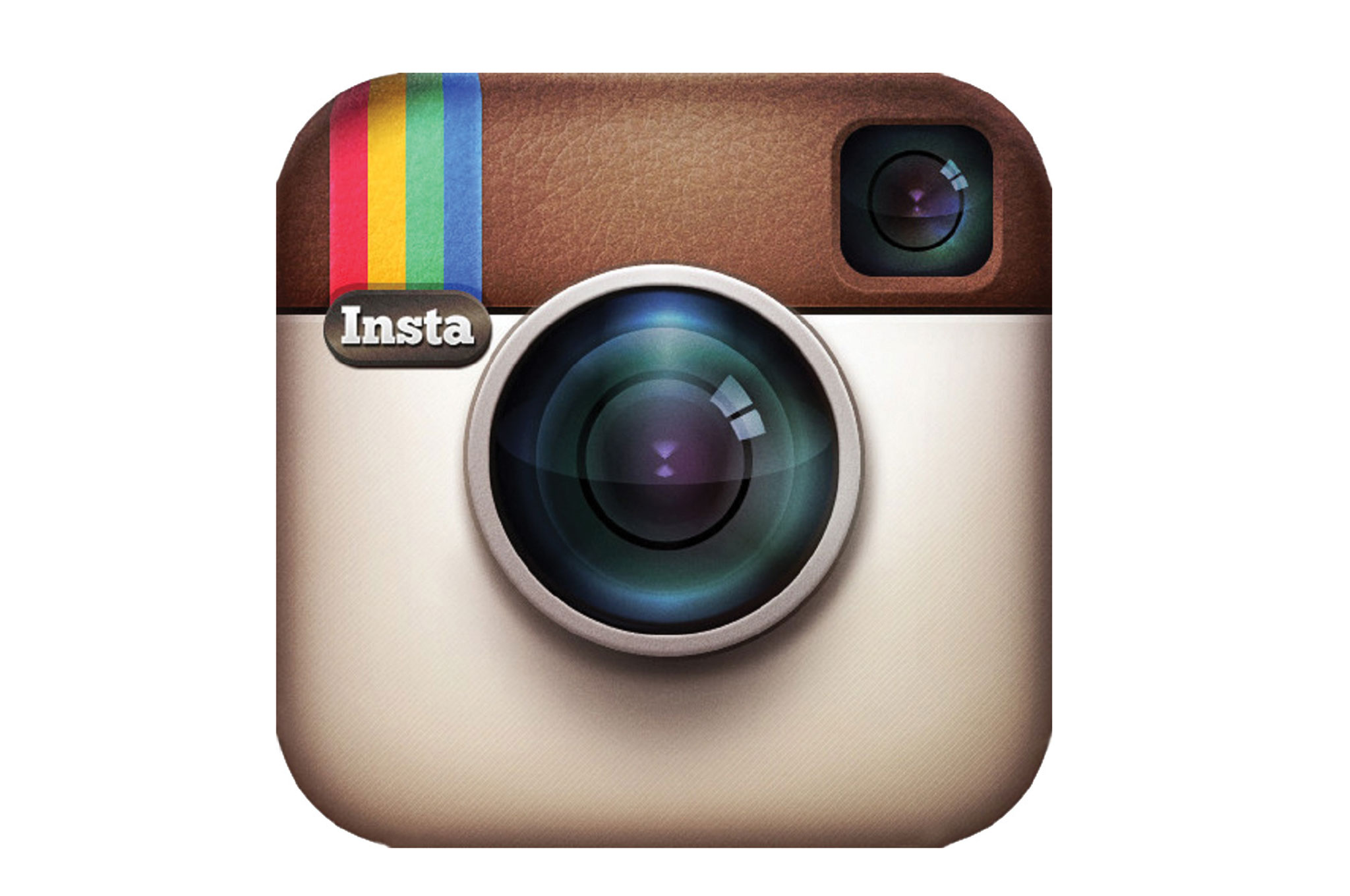 I know there's some hesitations when using it for the first time. What's the resolution? How public are these pictures? What do I do exactly? I'm here to shine the spotlight on this great app & to (hopefully) walk you through what to do. I'm sure most of you know how to use Instagram but this should help those who don't!
First, Instagram is available for Android, iPhone, & Windows.  It's a free app. You can use the in-app camera or bring a photo in from your photos folder. There are several different filters available & you can adjust the opacity. There's additional editing settings that you can adjust (Brightness, Adjust, Sharpen, Saturation, Tilt Shift, etc.).
So, let me walk you through how I use Instagram. I know everyone's different! That's ok. That's the beauty of this app. 🙂 I use my phone's camera to take the pictures and then upload them to Instagram. I don't use the in-app camera. It used to be because of the size & quality but I think they've updated it now so it doesn't matter. Another reason is because I can't post to IG immediately. Using the phone's camera helps me.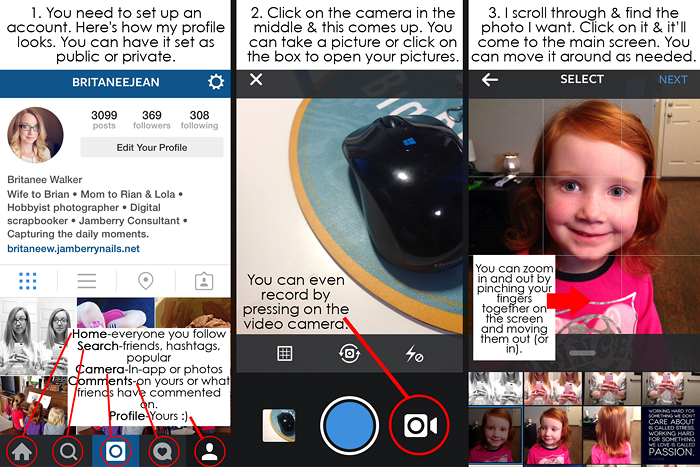 Now that you have your picture chosen & loaded, you can edit it. There's 3 different "categories"-Filters, Lux, & Tools. You can adjust everything, even the opacity of the filters!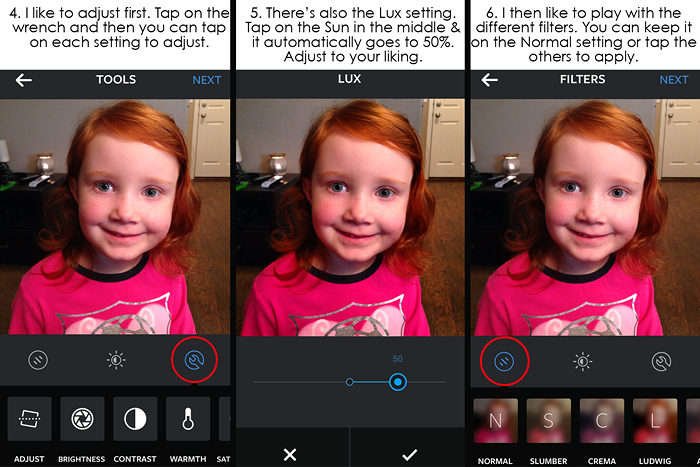 When you're adding/adjusting filters, it's easy to make them more personalized.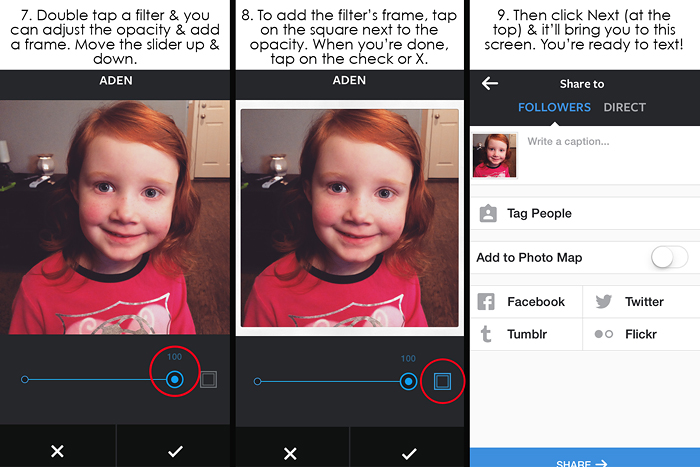 Instagram updated awhile ago to make it so you can have your photo be posted for everyone (or those you've chosen to allow to follow you) or you can send the photo in a Direct Message to one (or more) profiles. Tagging others on the photo is another great way to notify them.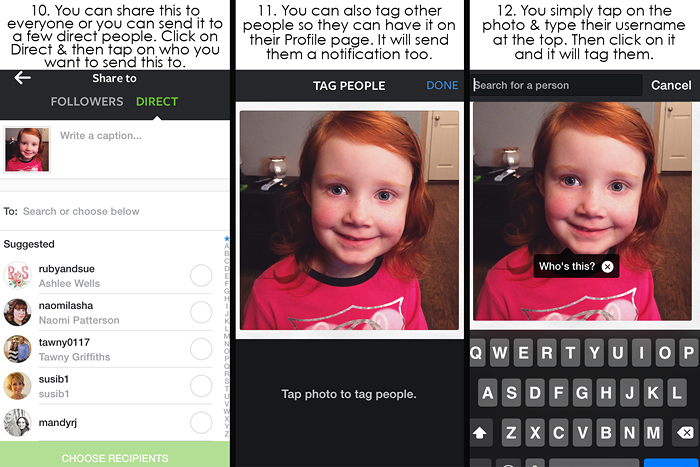 When you have done the caption, any tagging, or choosing to share it on other social media accounts (tap on Facebook, Twitter, Tumblr, or Flick & Instagram will post on your behalf), you just need to click Share and it's done!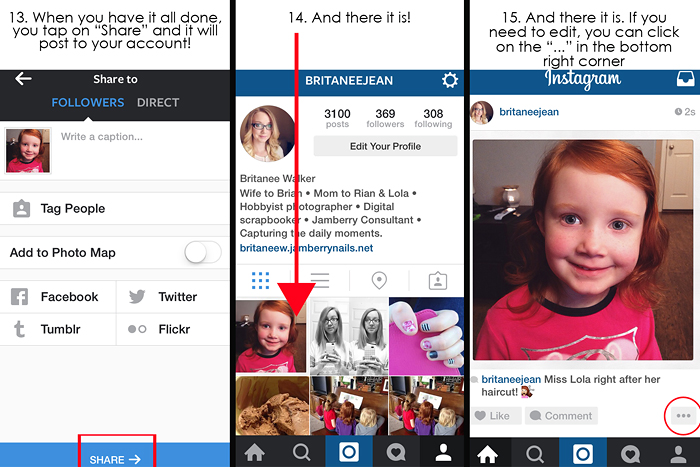 You're done! How was that? Was it easier than you thought? We'd love everyone to be successful with Instagram & to follow Sweet Shoppe Designs there & to play along with the Hashtag of the Week! Let us know what we can do to help you out. More walk-through's coming soon. 🙂