We're adding a fun, new weekly post during this summer! We're having the SugarBabes hang out with Stacia and I on the blog. They're going to post whatever they want. That could get pretty surprising, right? 

 This week we're turning it over to Rebecca!!
Happy Sunday, my sweet friends! Today I'm sharing with you one of my family's favorite summer desserts… Strawberry Dessert!
I originally received this recipe from my mom, who is an amazing baker. Our family enjoyed it and usually once a summer, she would make this recipe for our little family. It wasn't until I made the recipe for my husband's family, that is has become of the most requested items I make. My husband usually asks for it as his "birthday cake," and my father-in-law will eat the whole pan, if his wife wasn't watching him!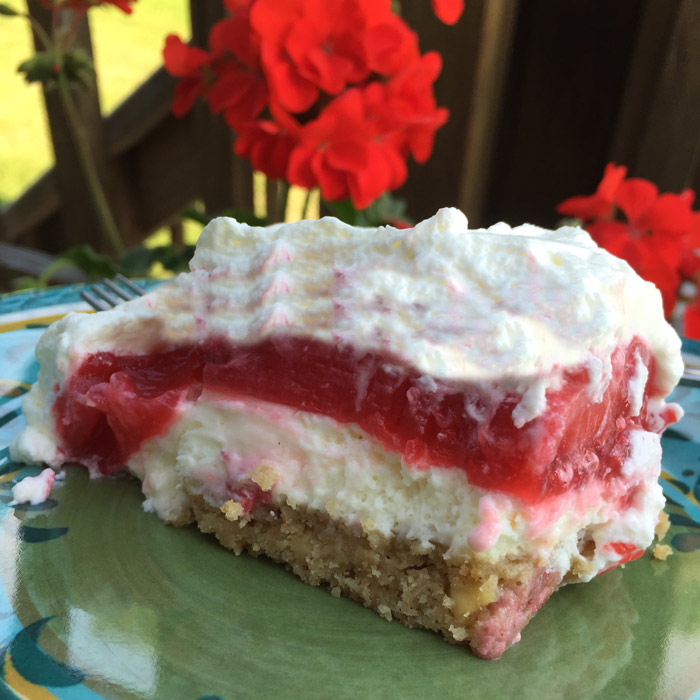 The three layers consist of a cookie bottom (my mom sometimes adds chopped walnuts), cool cream cheese layer, and then a tart strawberry gelatin layer…blending together for a refreshing summer treat! Here is the recipe: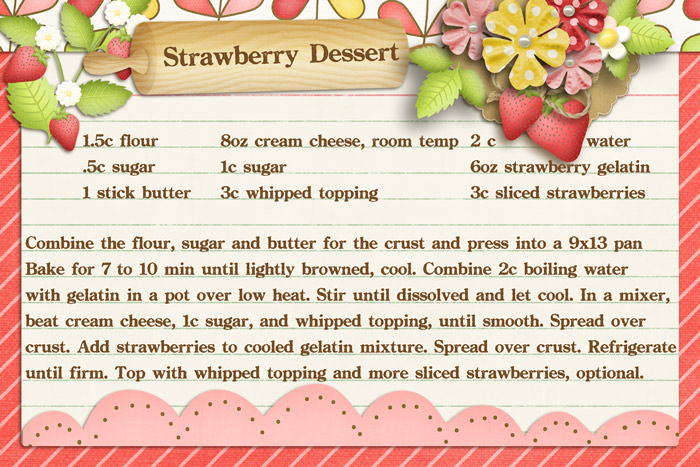 And as a little sweet treat for you, I made three recipe cards for you to share your favorite recipes with others! Or slip them into your layouts/project life pages, documenting a favorite recipe of summer!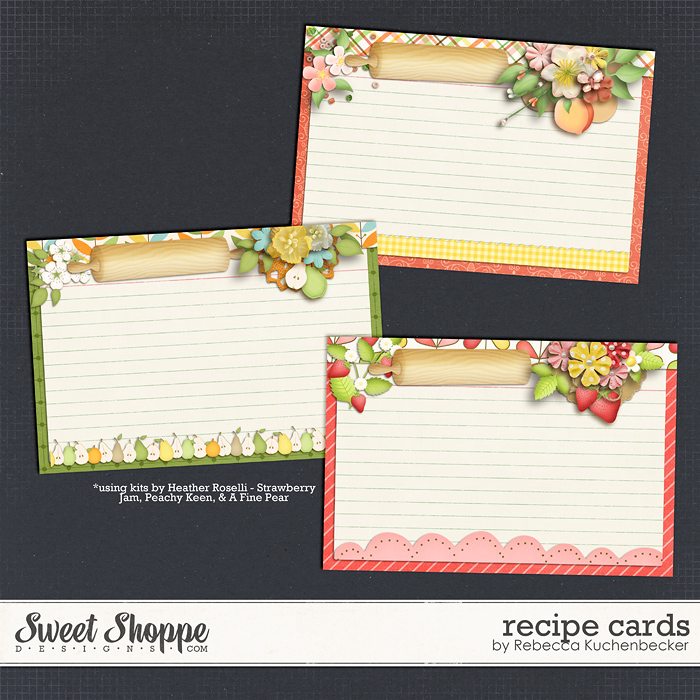 I used the following kits by the super talented, Heather Roselli: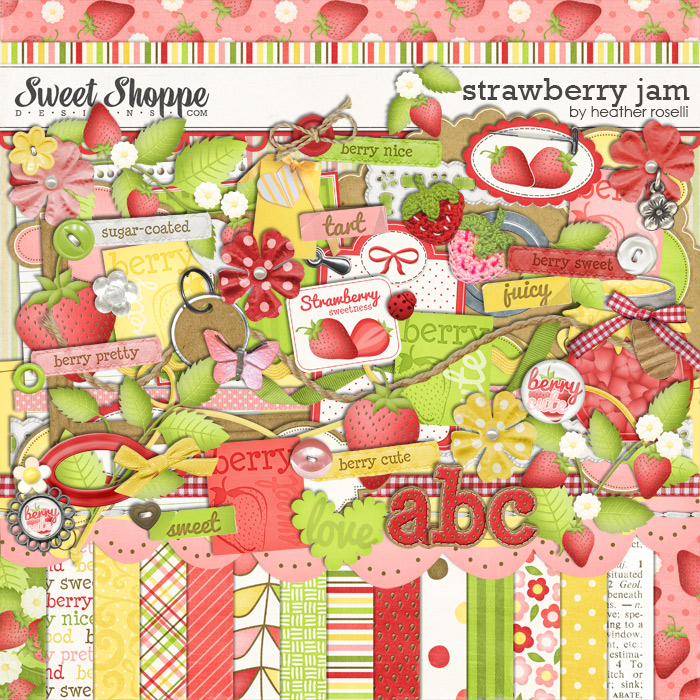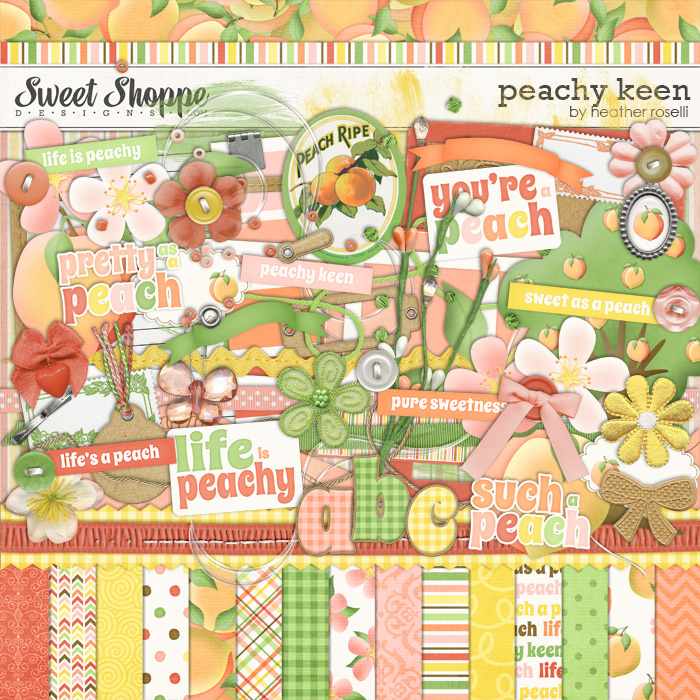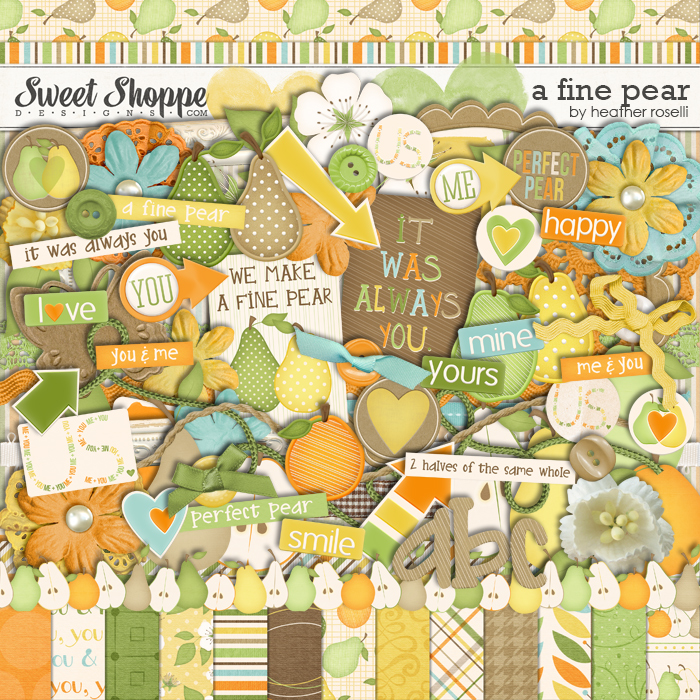 Thank you for letting me share with you a family favorite!
Hugs and crafty wishes!
Rebecca aka mamabee