Thursday Treats – Paper to Digi 3/3
Okay, show of hands… who used to be a paper scrapbooker prior to digi?
Yep, that's what I thought! Most of us used to scrap with paper before we discovered digital scrapbooking. Some of us still scrap paper pages or combine the two with hybrid pages or mini-albums or planners, etc. There is something about finding the most gorgeous paper, perfect in every way… and then hoarding it because you're afraid to mess it up!?! No laughing, I think we've all actually done that.
One of this month's Bingo Challenges is a paper to digi scraplift. This can be as simple or as challenging as you choose to make it. You need only find inspiration in the paper page, not copy it completely. Some paper techniques don't lend themselves easily to digi. But that can be the challenging part, finding a way to do THAT ONE THING digitally through trial and error.
Just in case you haven't tried paper to digi, we thought it might be helpful to provide a little inspiration from the SugarBabes to make it easier.
First up, Trish:
Trish says: So, paper to digi scraplifts are my love. I built a lot of my style based on studying paper pages and paper process videos so this was an easy one for me. I have an entire Pinterest board full of paper scrapbook inspiration if anyone needs to find paper inspiration.
Trish chose a layout from the gallery at Cocoa Daisy to lift: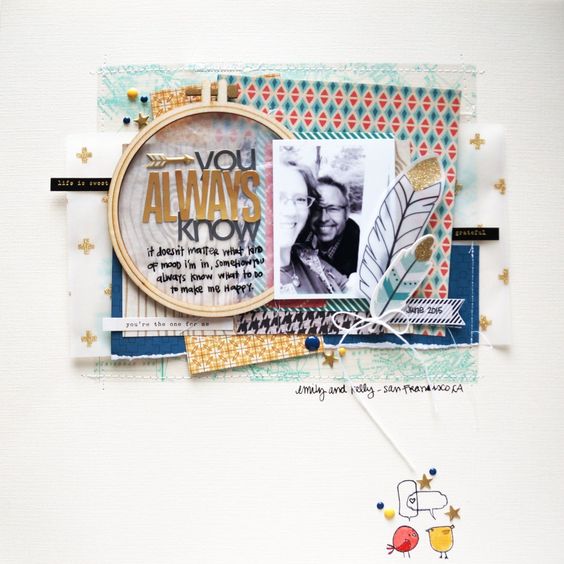 And here is Trish's digital interpretation: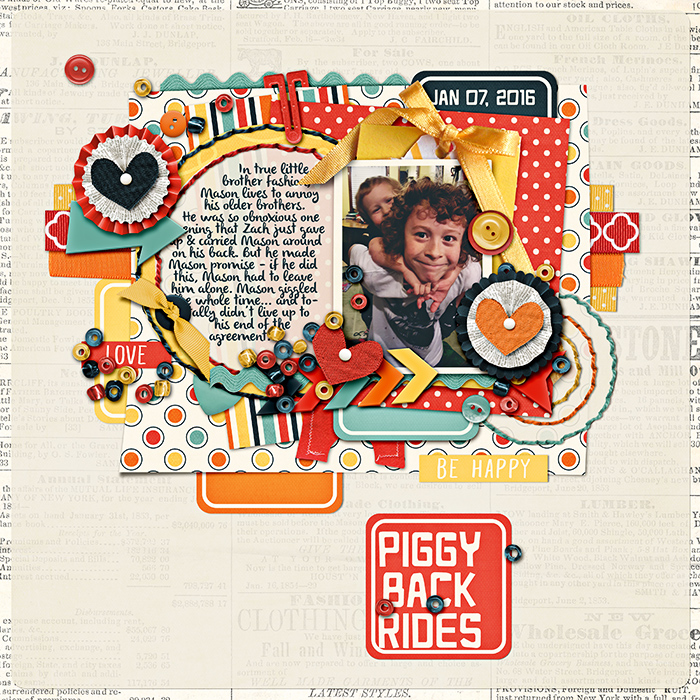 Next up is Jacinda:
Jacinda says, "It's been a while since I did a paper lift. I loved looking through pinterest for inspiration, and this image caught my eye immediately. The vibrant photos with a simple design and background. It's exactly how I used to scrap when I did paper scrapping."
Her inspiration, a layout from Pam Baldwin: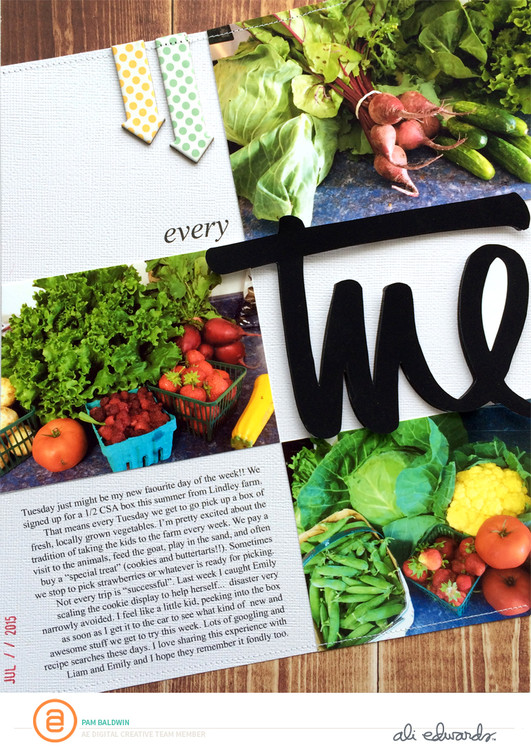 And her digital interpretation of it: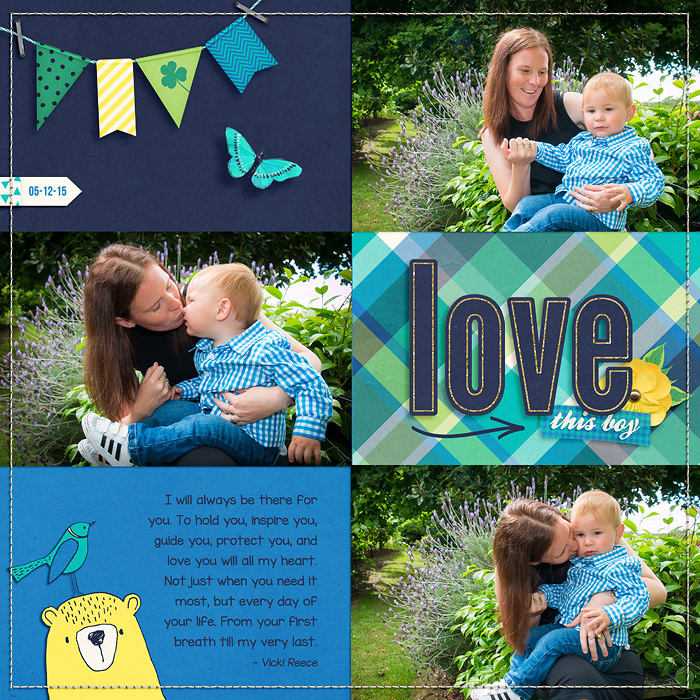 Next is Jenn:
Jenn says: As a former paper scrapbooker, I love looking at paper pages. It's great to see how digital and paper styles influence each other. I chose to lift a page by VBeata.
Jenn's inspiration page: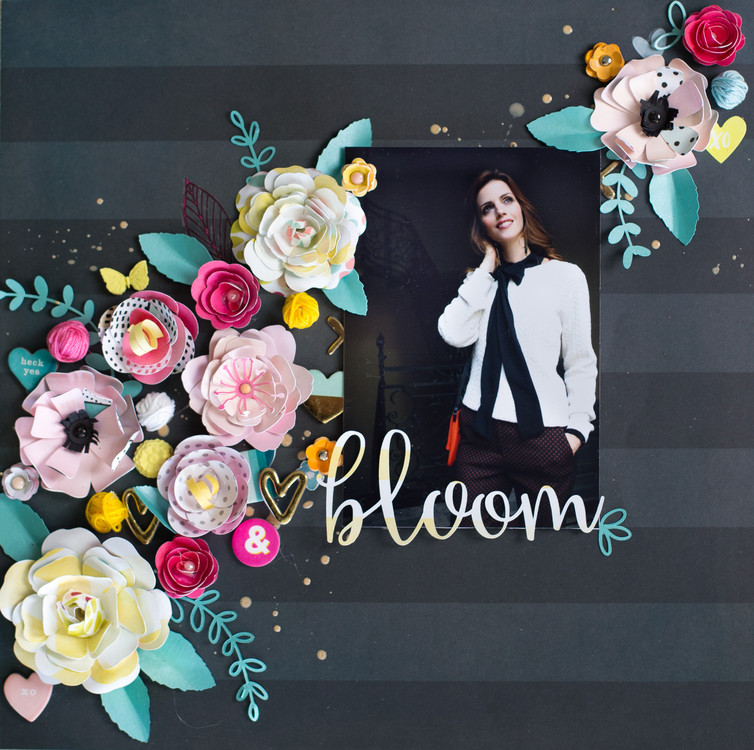 And her digital page: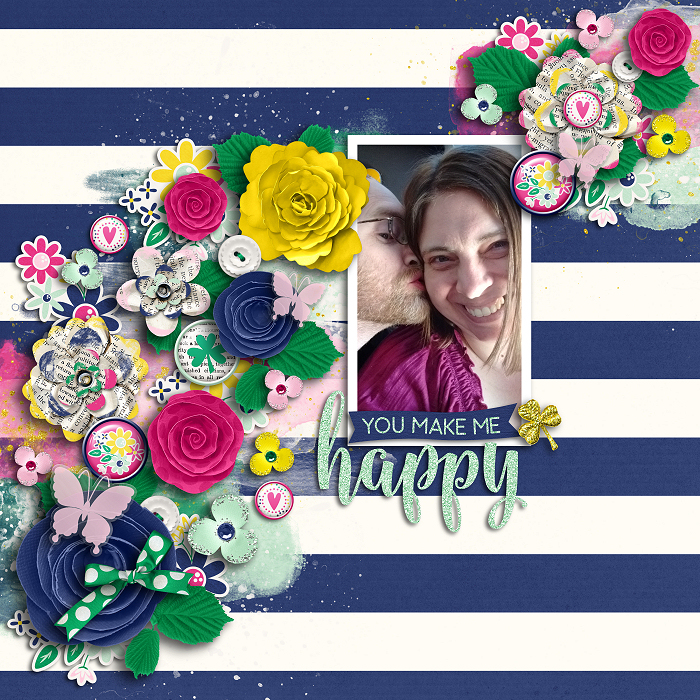 Last is Holly:
Holly says "I love a good scraplift…but I really love lifting paper pages to digi. I lifted this page from the Studio Calico blog."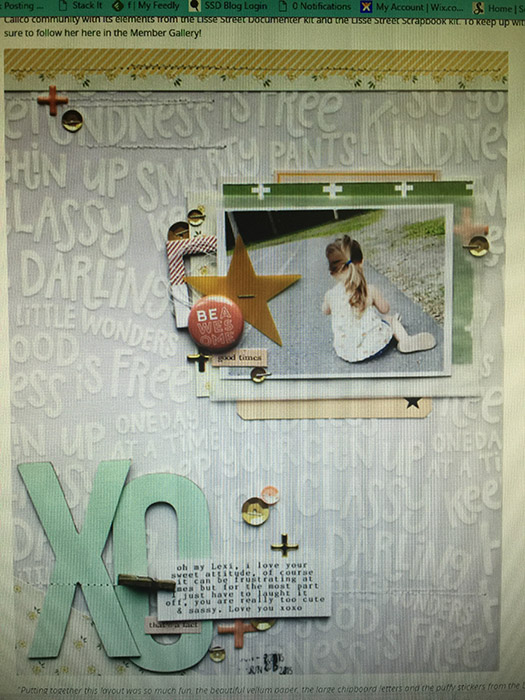 Here's Holly's digital page: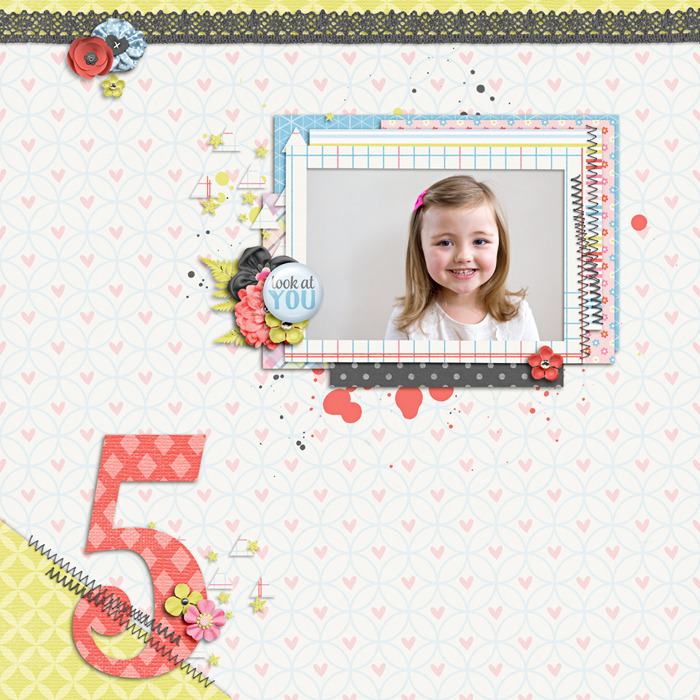 I hope this has been helpful to you.
So what are your "go-to" galleries to find paper inspiration? Link us up in the comments!