Sweet Shoppe Saturday 9/10
Happy Friday Sweet Shoppers! Your favorite day of the week is here, I have loads of yummy new stuff to share with you tonight because our designers have knocked it out of the park this week with a slew of new releases! Even sweeter, a new designer went into the spotlight earlier this morning which means I have a new limited time offer to share with you too! It's a good one, but before we get to that, here's your first look at…
I think there's something for everyone this weekend, and I love that as we start moving toward a change in the seasons, the colors in our products are getting warmer and richer! I think there are oodles of gorgeous products that are really going to make your photos shine hitting the shoppe tonight, so be sure to head to the shoppe to pick up your faves now because best of all they're 25% off all day long!
Like I mentioned before, we also have a brand new featured designer in the spotlight and the incredibly talented Amber Shaw teamed up with her design soulmate, Studio Flergs to create Beautifall! This powerhouse design duo has been bringing you stunning kits for years at this point and this beauty is no exception. Check out the details…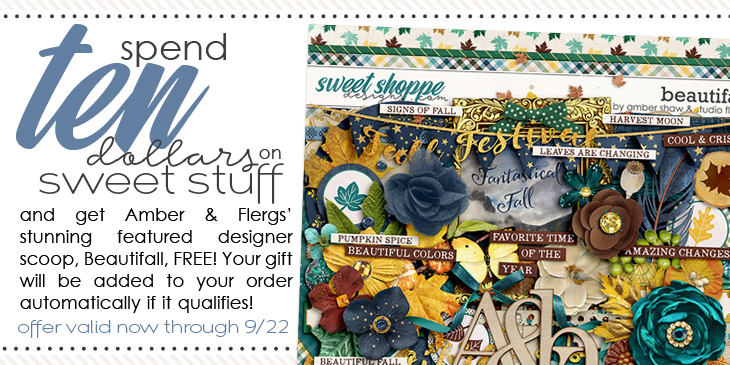 Our incredible Babes really brought this beauty to life in a slew of inspiring pages which you can see in Amber's feature on the Sweet Shoppe Blog, but I thought I'd share just a couple of their layouts with you here in an effort to make your mouth water!

layout by SugarBabe Kim B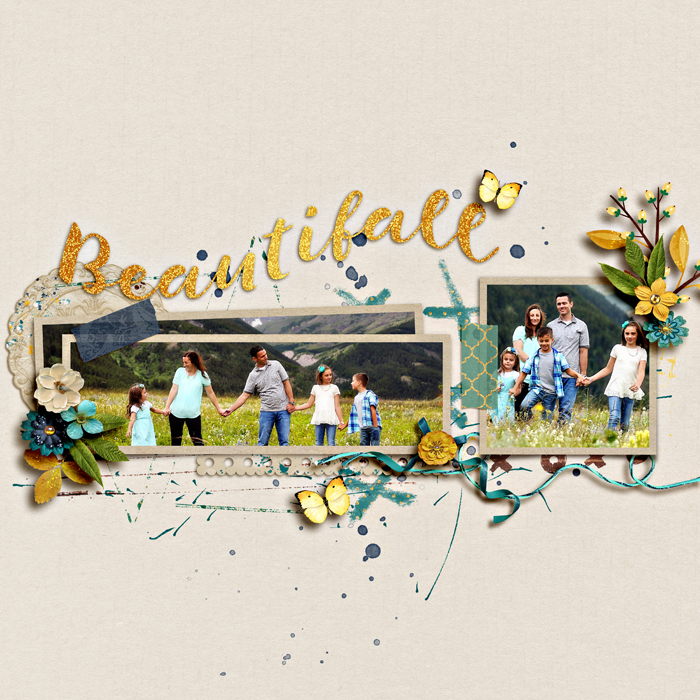 layout by SugarBabe Niki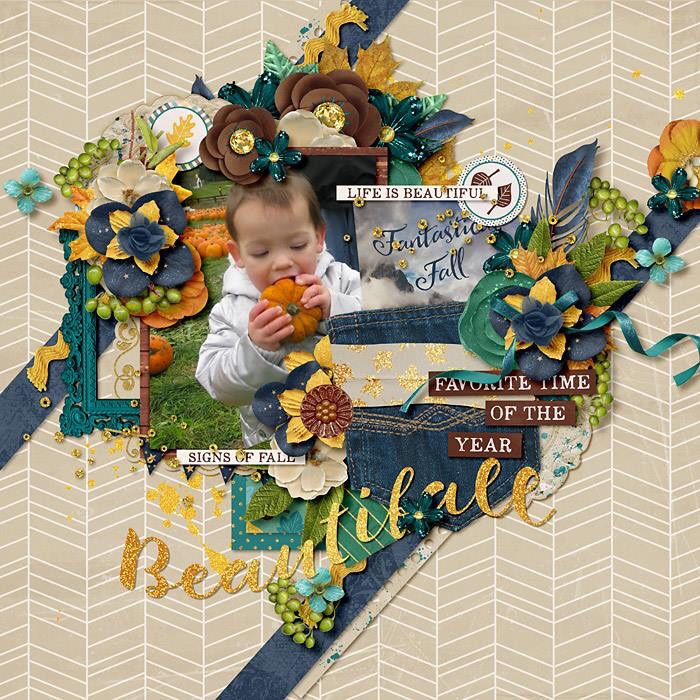 layout by SugarBabe Laura
I really think Beautifall is a must-have for any scrapper, and best of all, it's FREE when you spend $10 on absolutely anything in the shoppe! And speaking of FREE, I think by now most of you know that the 2016 Sweet Shoppe Open House is going on NOW, and there's an incredible mega-collection that you can collect all of the pieces to if you participate in the fun every day! From discussions to scrap challenges, to games and more, there's lots to get involved with when you become part of the Sweet Shoppe community! Stop by today because even if you've missed a day or two, there are still lots of goodies to make this collection a standout!
On that note, I'm off for the week, but I'll be here in your inbox first thing Tuesday morning with our latest Baker's Dozen goodies! Until then sweet friends, keep making memories and scrap MORE!