Memory Lane Monday – This Month in History and FWP Collab
Happy Monday Sweet Shoppers! I hope you're all enjoying the birthday celebration going on at Sweet Shoppe Designs right now. 12 YEARS!! I want to show off the new collab kit, Tickled Pink, that you can get free with a $15 purchase in the shoppe. But first, I'm excited to share some fun "flashback" layouts that I spotted in the gallery!
Almost all of us have the Timehop app on our phones or have a popup in our Facebook feed that shows us our memories over the past few years. It's always fun to look back and reminisce, isn't it? I thought it would be fun to look back at this month in history in our very own Sweet Shoppe Gallery. Let's start with 2008 . . .
How did you like scrolling through the layouts from the past 10 years? I LOVE seeing how the styles have changed over time. 2008 to 2017 is pretty dramatic!
And now, I want to show you the gorgeous kit you can get for free with a $15 purchase in the shoppe this week! Tickled Pink is the first of four kits in our color inspired 2018 collection! Perfect for documenting your favorite girl or the lovable memories from the past or upcoming year, you won't want to miss this scrumptious kit!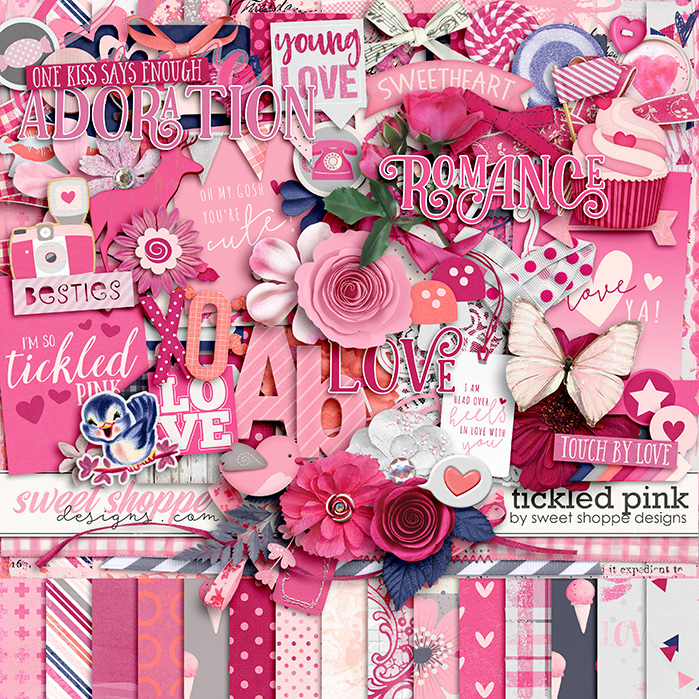 And just check out the gorgeous layouts that the SugarBabes created with this kit!!
So many yummy goodies in that kit! Make sure you get over the shoppe and snag it before it's gone!!
Have a good week everyone, and Happy Birthday SSD!
SaveSave
SaveSave
SaveSave
SaveSave
SaveSave
SaveSave
SaveSave
SaveSave
SaveSave
SaveSave
SaveSave
SaveSave
SaveSaveSaveSave