Sweet Shoppe Saturday 3/10
Hey, Hey Sweet Shoppers! Another week has come and gone and your favorite day of the week is here! Tonight's newsletter is going to be jam packed because I seriously have a slew of things to tell you about this weekend. In addition to all of the amazing new releases we have to show off tonight, I also have a brand new featured designer freebie, a heart warming fundraiser, and the scrumptious debut of a fabulous new designer to tell you about too! There's lots to cover, so let's kick things off with your first look at…
This week's newest goodies are seriously delightful, and I know you're going to find something to love! The designers definitely have spring on their minds as the colors in this week's newest treats are bright and cheery, and the themes are perfect for just about any occasion!
Like always, all of our new releases are 25% OFF through Monday at 6am EST, but this weekend is even sweeter than usual because I get to announce the first of two scrumptious new additions to our sweet team…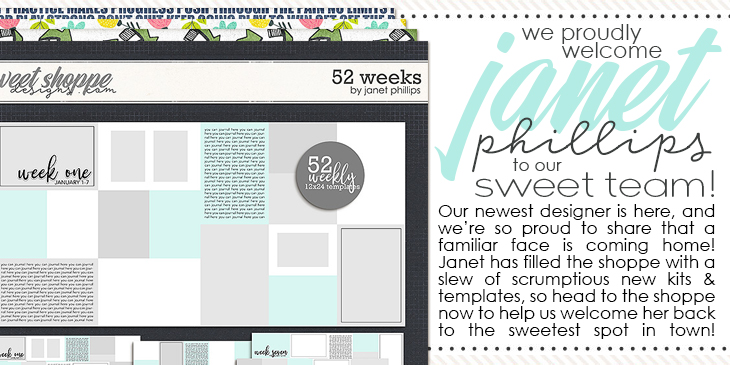 You guys, I am seriously so excited to share that Janet Phillips is back home with us here at Sweet Shoppe Designs and we couldn't be happier or prouder to have her on our team again! Janet has been part of our history since day one, and while she's had some amazing adventures leading the team at The Daily Digi and founding The Family Storyteller, her bright and beautiful kits and templates are the perfect addition to our current line-up in the shoppe!
Janet brings years of experience and a true love of our amazing hobby to our sweet family, so if you love her as much as we do, keep your eyes open for lots more from her in the future! In the meantime, here's a tiny bit of eye-candy from our team of Babes that will give you just a taste of what's to come from our newest addition…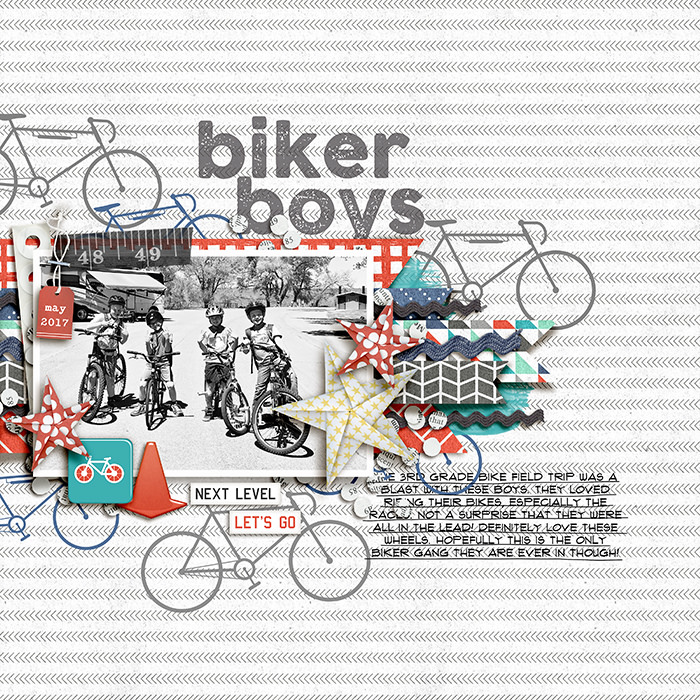 layout by SugarBabe Aly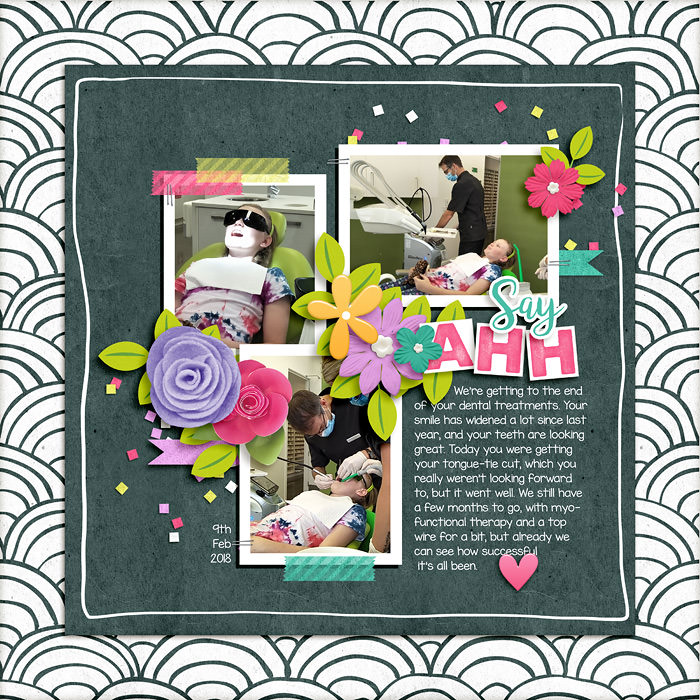 layout by SugarBabe Jacinda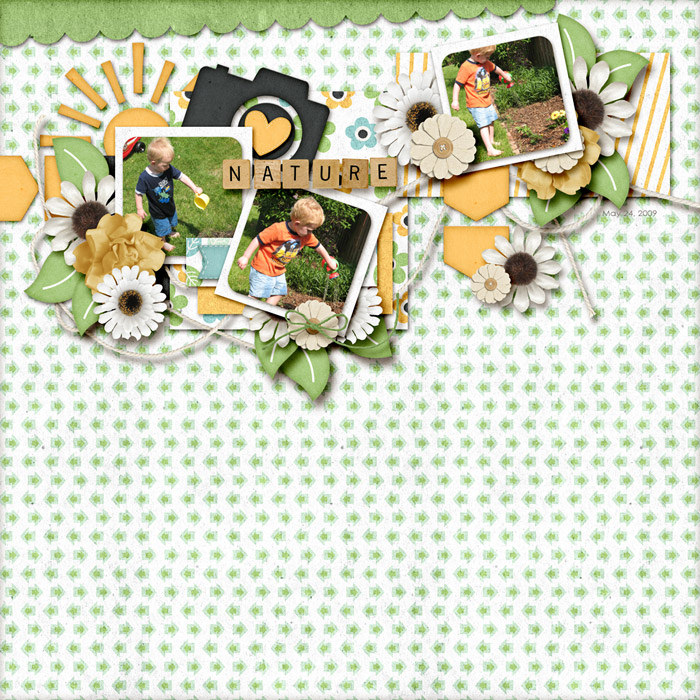 layout by SugarBabe Kim W
If all of that weren't sweet enough, a brand new featured designer went into the spotlight earlier this afternoon, and she has an extra sweet freebie that I know you're going to love! Shawna Clingerman is one of those designers who has been around forever, but just keeps getting better and better! She's always pushing herself to grow and learn and bring you guys new things, and right now, her hand lettered and beautifully illustrated products make me so happy!
Shawna is a true artist, and her kit, Hustle & Heart is the perfect showcase of her incredible talent. Best of all, it's yours FREE when you spend $10 in the shoppe over the next two weeks…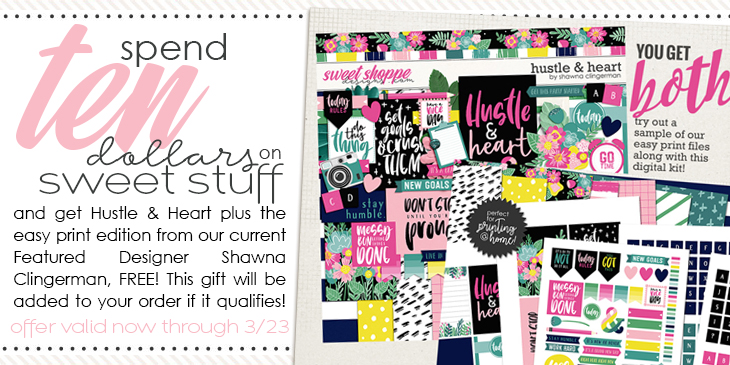 As you can see, Shawna went the extra mile and is including the Easy Print version of Hustle & Heart as part of her Featured Designer freebie, so that you can give this new product line a try! We really love our new Easy Print goodies, and this is a fantastic way to check them out, so head to the shoppe now to take advantage of this special offer and check out this gorgeous printed peek at Hustle & Heart…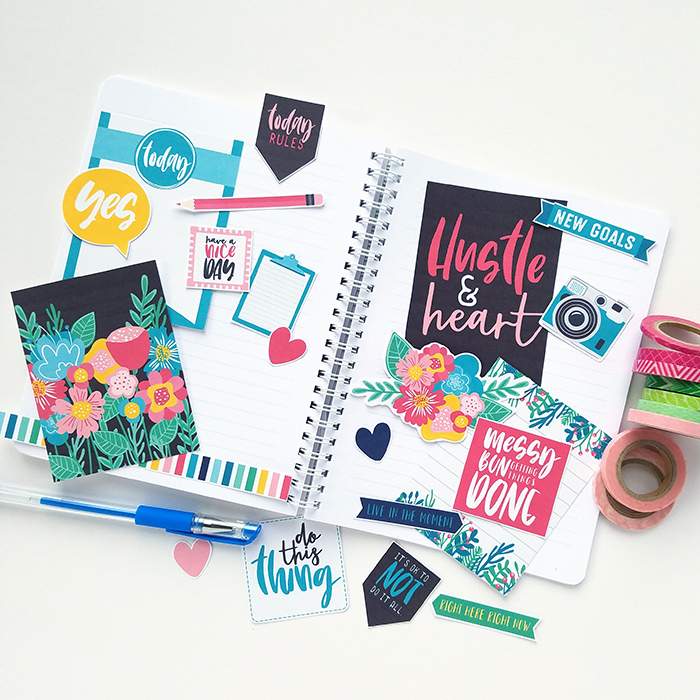 Speaking of special offers, before I go, I just wanted to let you guys know that today is the last day you can take advantage of our Flashback Finale offer, so if there are any of our collabs that you've missed over the past year, you can grab them as a sweet freebie when you spend $15, $20 or $25 in the shoppe until midnight 3/10! Please visit any of our Flashback Favorites in the shoppe to get the details!
Finally, thank you so much to each and every one of you who has donated to help our very own Jenn Barrette and her family over the past 3 days! If you missed Tuesday's newsletter, I told you about an opportunity to help one of our own in their time of need through a Go Fund Me campaign which you can read more about by clicking the ad below…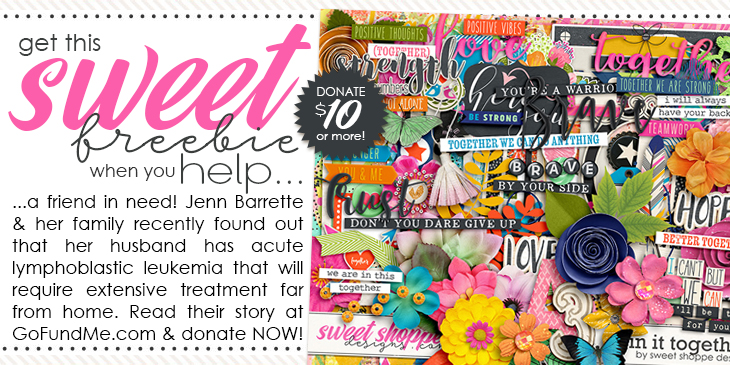 If you donate $10 or more to the family's Go Fund Me campaign by March 31st, 2018, simply forward your confirmation email to challenges@sweetshoppedesigns.com and I'll reply back to you with the information you need to download In It Together as a special thank you for helping Jenn and her family. Each and every donation helps, so seriously guys, a HUGE thank you to all of you for coming together for this special project!
Layouts have started hitting the gallery featuring this beauty, so before I let you go this week, I thought I would show off a handful of pages from our community to inspire you…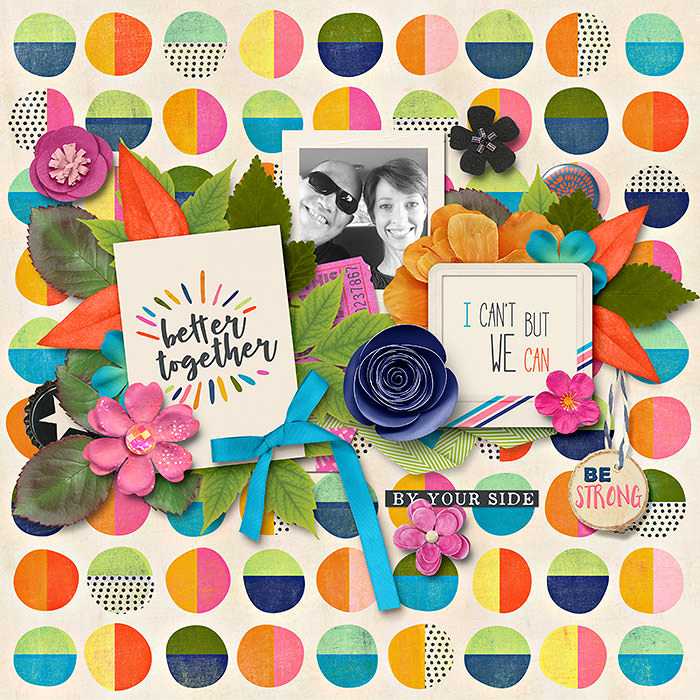 layout by SugarBabe Keely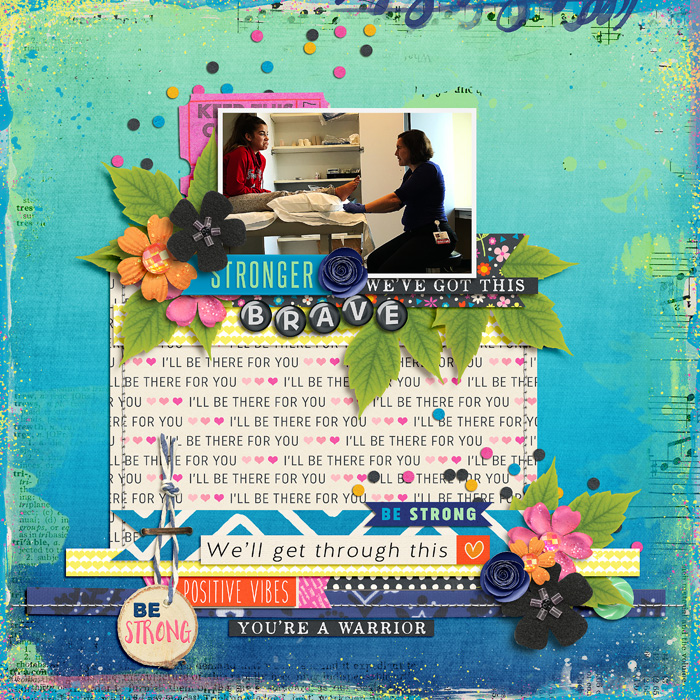 layout by SugarBabe Carrie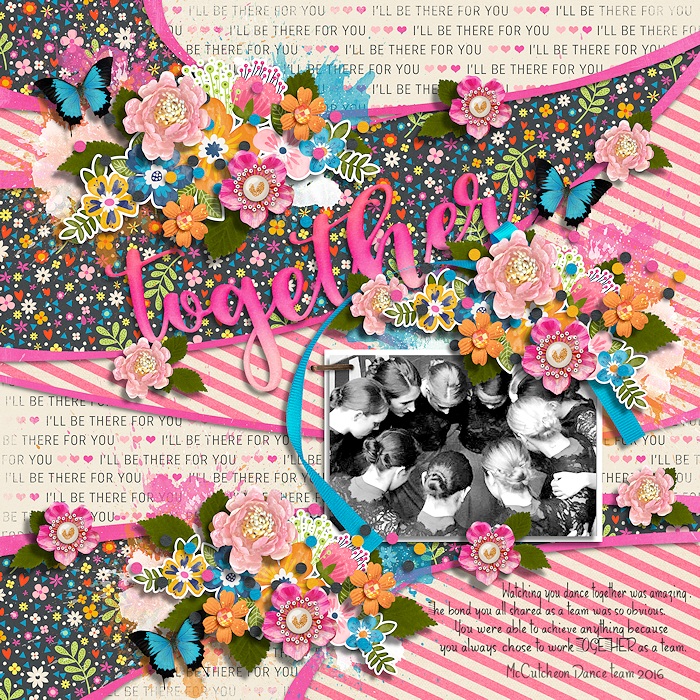 layout by Community Member Ellaspace
Whew! On that note sweet friends, I'll be here in your inbox on Tuesday with our next Oldies But Goodies promotion. Until then, have an amazing weekend, keep making memories and scrap MORE!