Miscellaneous Monday – Dynamic Duo Week 3
Happy Monday everyone! I hope you all had a good weekend–whether that means going on an adventure, getting things done around the house, or just relaxing.
You may have noticed in the newsletter this week that the next Dynamic Duo kits hit the Shoppe and are yours for free when you spend $20. The Dynamic Duos are a twist on our annual Summer Sixlets. This time around, each group of six designers is being split into two groups of three to create two gorgeous kits!
The third in our series of Dynamic Duos comes from Misty, Kristin, Wendy, Erica, Meagan, Melissa, and Brook. Whether you're a homebody or love to travel and go on adventures, we've got you covered! Places to Go and No Place Like Home are the perfect duo! Take a look!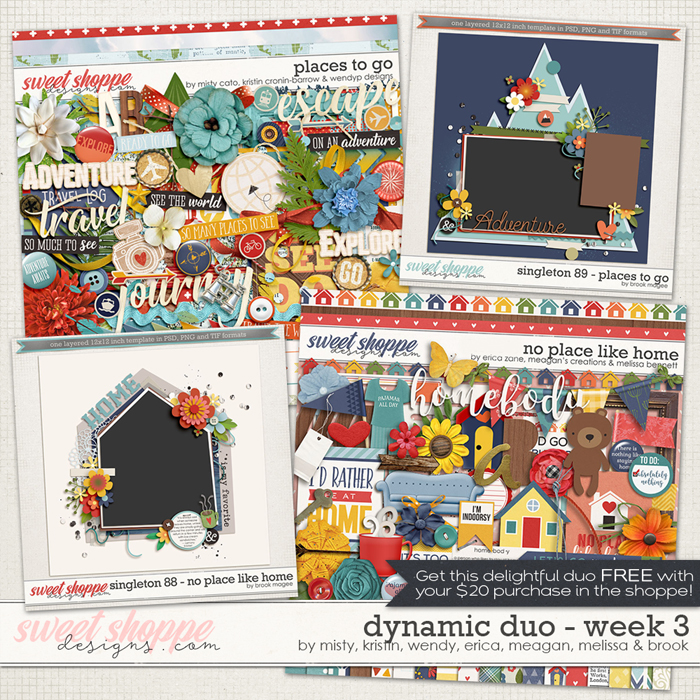 Robin showed off a few of the gorgeous layouts the Babes created with these kits in the newsletter. But, I wanted to take the opportunity to share a few more, so you can see just how wonderful these kits really are.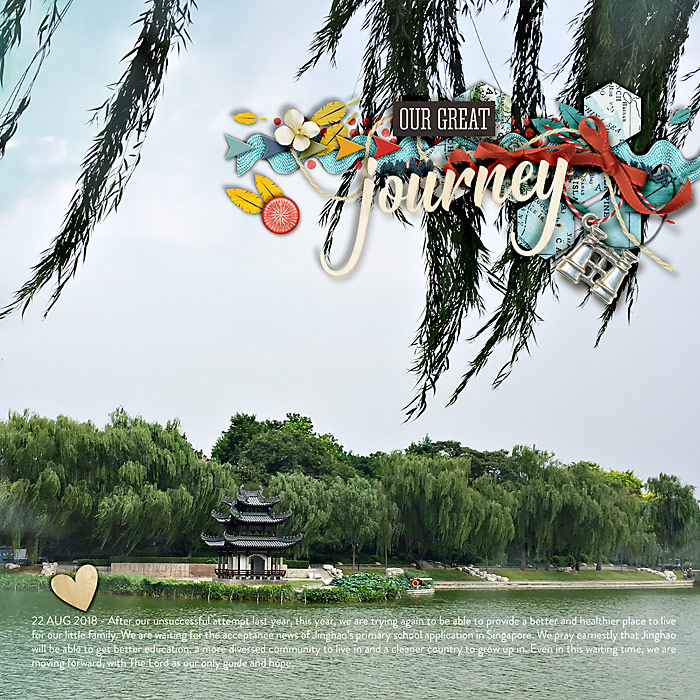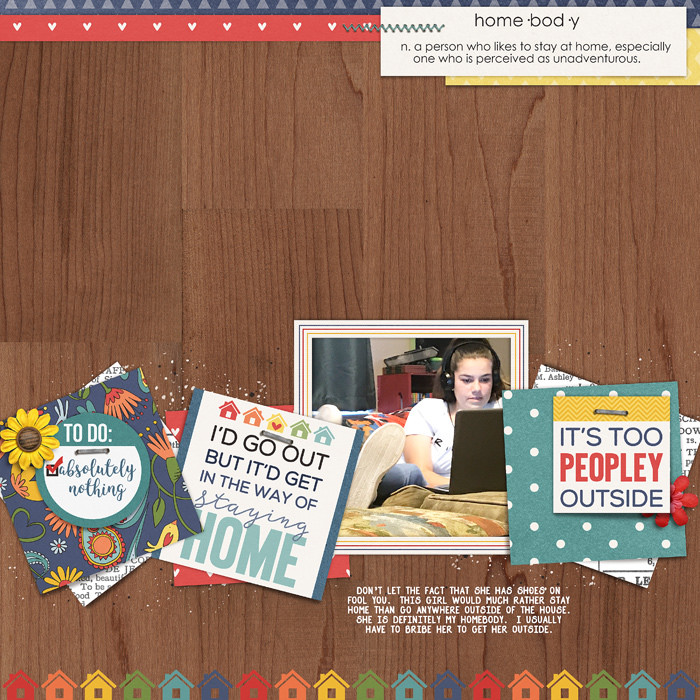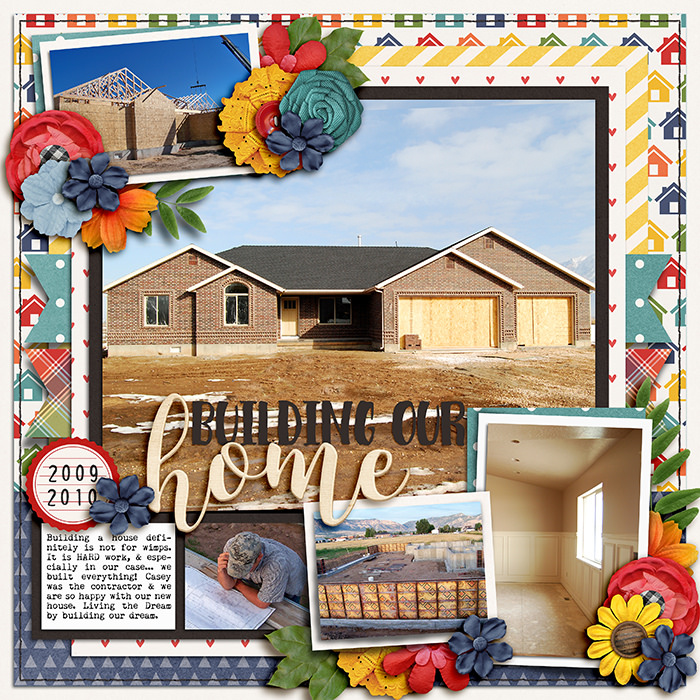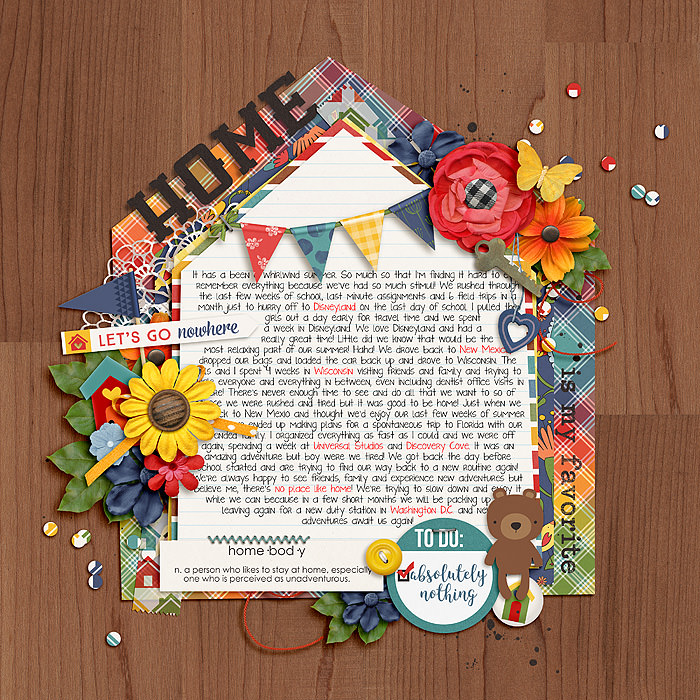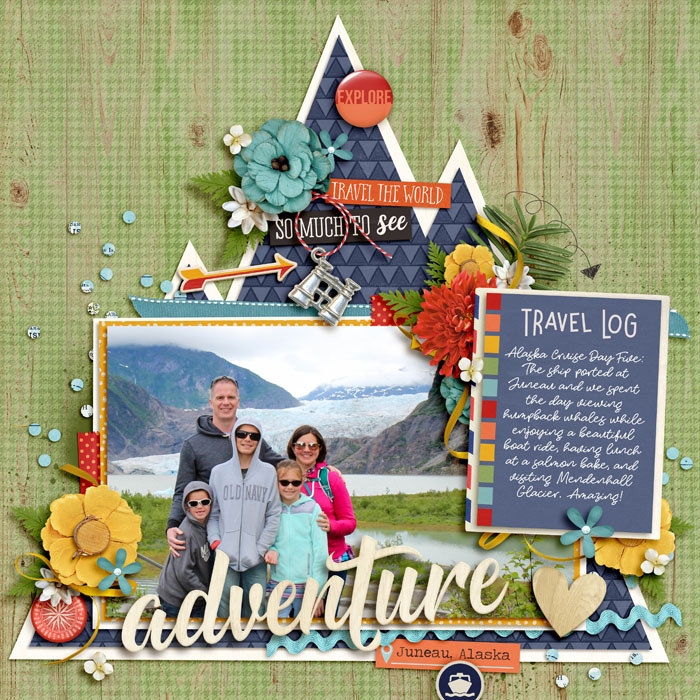 So head over to the Shoppe and spend $20 from now through August 31st, and this gorgeous bundle will be automatically added to your cart. I hope everyone has a great week and finds lots of time to do some scrapping!