We're really excited about this month's scraplift challenge because we have the opportunity to highlight one of our community members who has been participating in our challenge system for a long time.  It's always a treat to hear from someone who has scrapped with us for many years, and so we're thrilled to introduce you to the lovely…

Wendy has a truly beautiful gallery, and in it you can see the joy and love in her layouts.  On top of that, this lady is amazing at layering papers and clustering elements on her pages.  We are happy to have her layouts and the encouraging comments she leaves for others in our gallery.  So before we get to the challenge, we asked Wendy a few questions so we could get to know her a little better.
Tell us a little about yourself.
"I was born in rural Pennsylvania, where I lived until I was 18 years old.  I moved away to college in Wisconsin where I met my husband.  A lot has happened in almost 21 years of our marriage.  We mourned loss of children through pregnancy.  We rejoice over the three given to us, to raise in love and in faith.  We have taken several jobs throughout the years.  However the one that changed our family dynamic was the day my husband enlisted in the US Army.  Because of his service, we have been privileged to move all over and explore what this great world has to offer.  If my math (ie: memory) is correct, we've moved twelve times and are currently gearing up for our thirteenth move later this year.  Because of his job, we have been separated more than I wish, constantly reminding me that I am stronger than I think I am."

How long have you been scrapbooking? What got you started and what has made you continue?
"I started scrapbooking when my middle was born and the moms on my birth board started posting these digital layouts.  I asked many questions, researched online and was intrigued by what they were doing!  After a year of watching their layouts being posted and researching online, I finally decided to try my hand at digi!  In May of 2005, I created my first layout using Word (that's right, Word!)  Not long after, I discovered I had Paint Shop Pro on my computer!  Once I found PSP, I was hooked!"
"As the kids have aged, they love looking at the albums that are printed and the layouts on my computer.  It's quite common to go in my office and find two, if not all three children huddled around my screen thumbing through the layouts, laughing and talking about each page.  The layouts are so special to them because it's their life right  before their eyes.  And as their mother, I love the joy they have when they see all those countless photos that I've taken (with and without objection) come to life for each of them!"
What are some things about your style of scrapping that are important to you?
"If you look through my gallery, you may see one, two photos or more with no journaling.  But that's because sometimes I leave it off for the galleries so that my business isn't all out there on the internet.  I don't have a preference of having a set amount of photos, lately with two typical teenagers and one busy boy, I'm lucky to have one good photo to scrapbook the memory – and sometimes then, it's blurry!  I'll use whatever photo I can use."
"I love to cluster and love learning new ways to cluster.  No layout is complete without flowers or a cluster on my page!  I struggle with simple, 2-3 elements on my page, but I also love challenging myself and force myself to do it occasionally.  Challenging myself is a must, for me.  I love to work on my shadows and I continuously try to master shadows to make my layouts look as realistic as paper scrapbooking."

If you could give one piece of advice to other scrappers, what would it be?
"One of the biggest obstacles that I faced and still face quite often is comparing my pages, my scrapping styles, and my shadows to others.  I see these amazing layouts in the gallery and think my layouts don't compare or some other negative thought.  I am my worst critic, as I'm sure other scrappers can agree.  There was a time when I wasn't confident and it showed on my layouts.  Seasoned scrappers would tell me, 'be confident in your work or you'll never be happy with your layouts and progress'.  They were right and it's something I always have to remind myself.  When I took the focus away from comparing, I was much happier with my results and enjoy the hobby/craft a lot more!"
"To a new scrapper, someone who's been scrapping a while – be confident in your layouts and the pages that you are creating.  Digital is always moving forward and with that brings learning and growth.  With it, you will be able to look back at your layouts and see the changes throughout the years.  Learn, challenge yourself.  Before you know it, you'll be where you want to be.  Don't ever grow stagnant in this hobby and try to stop comparing yourself to another scrapper.  No one is the same in life and in this craft!  You are amazing for venturing in to this amazing hobby/craft!"
Now it's time to see Wendy's sweet inspiration for this month's challenge. 
We've selected 4 layouts from her gallery.  You can click on any of them to check them out in detail or leave her some love through a comment.  And if you want to participate in the scraplift challenge for this month (which is one of the options on February's Passport to Love), you can select any of one of these layouts to lift.  We can't wait to see how these inspire you!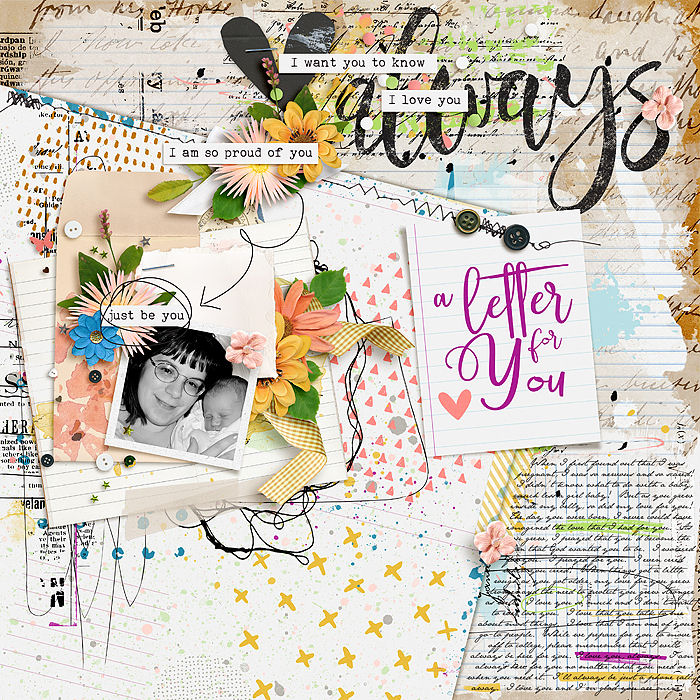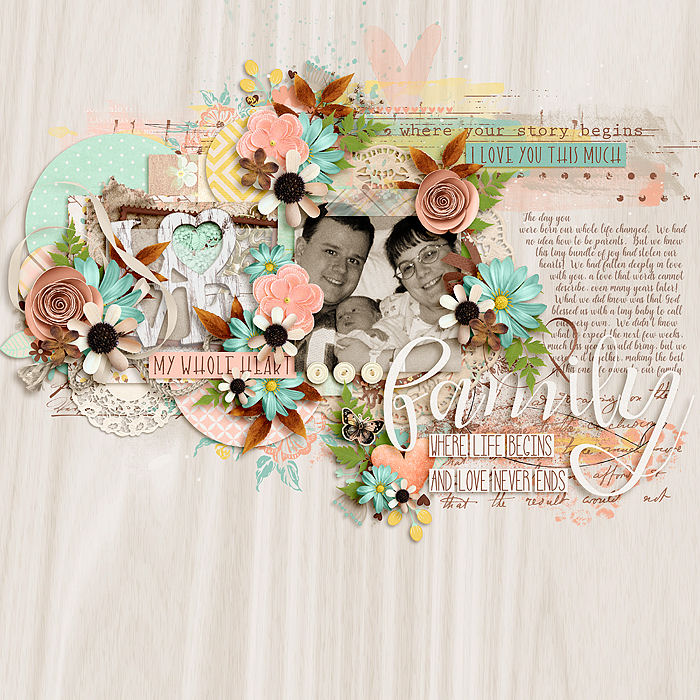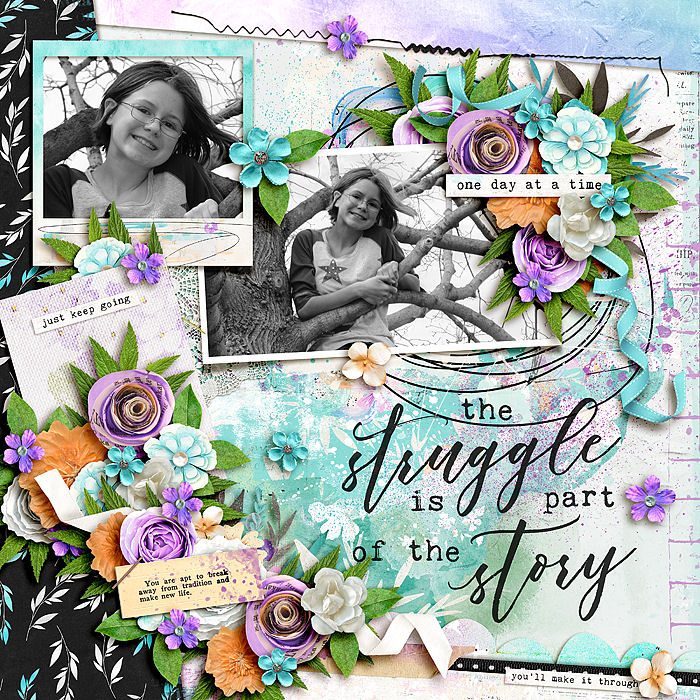 We asked some of the Sugar Babes to join our scraplift challenge, and check out how they have lifted Wendy's layouts.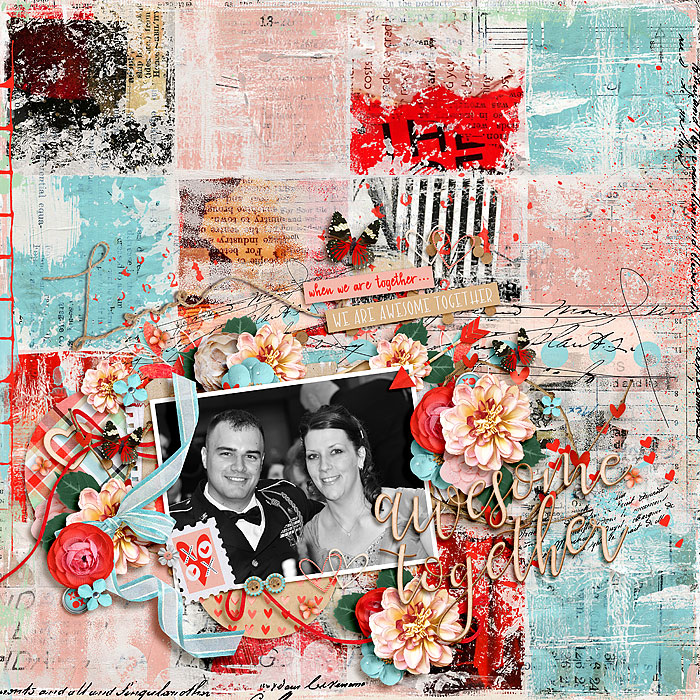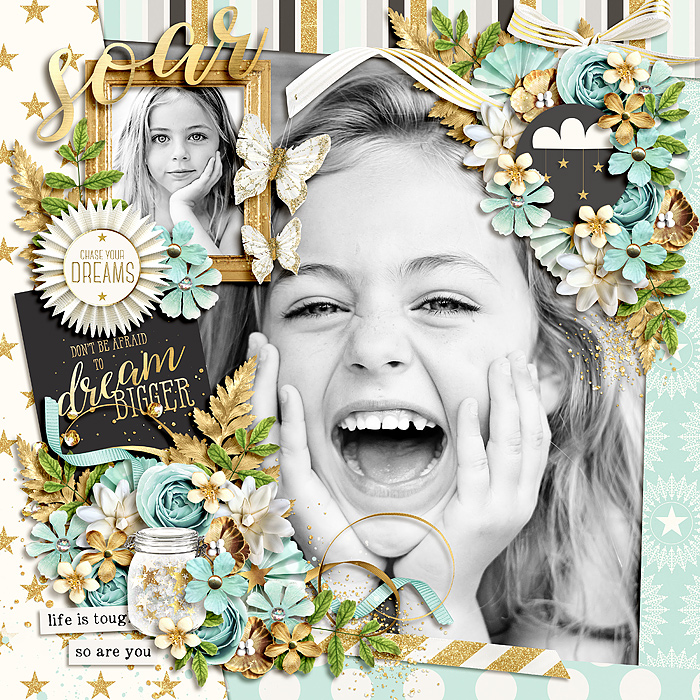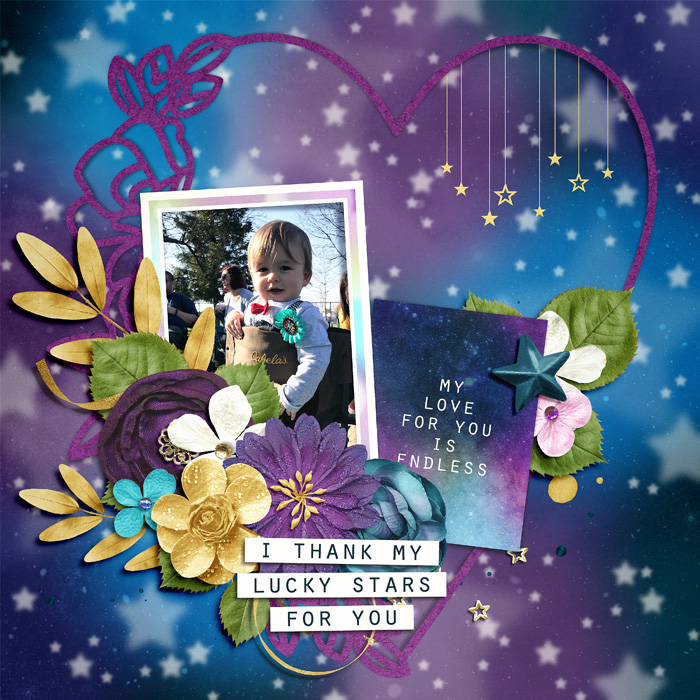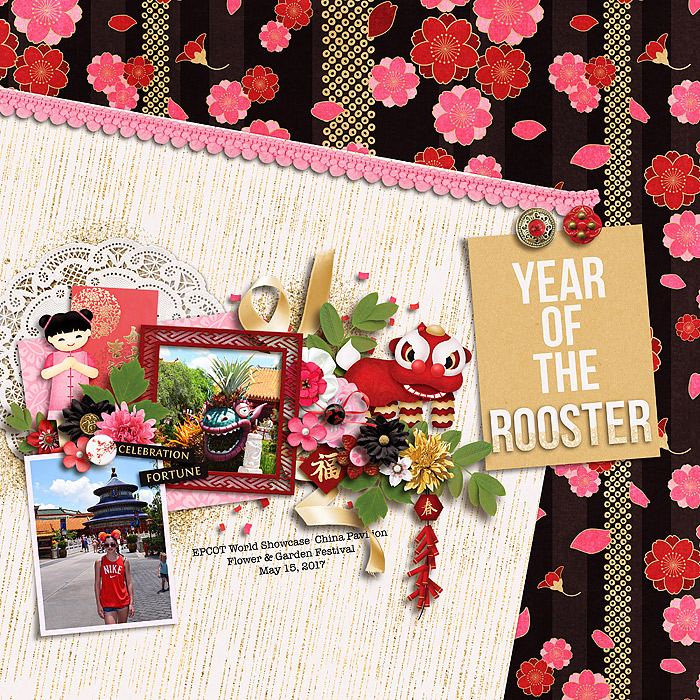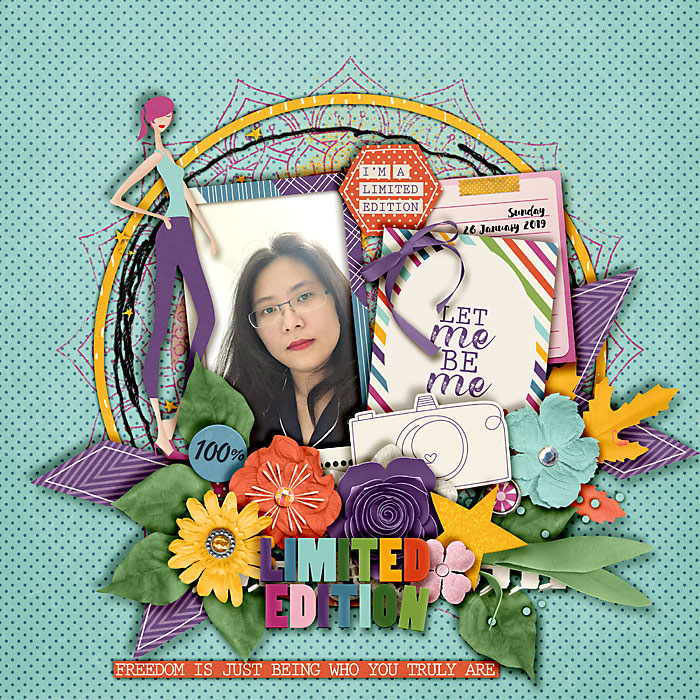 Thank you so much, Wendy, for taking the time to answer our questions and for sharing your layouts with us month after month.  We love our community here at The Shoppe!