Sweet Shoppe Saturday 3/2
Hey, hey Sweet Shoppers! We know March is here, but we've had such a packed schedule of events during our 13th Birthday Celebration that we thought it would be fine if we used this weekend to send our sweet celebration out in style with our annual Flashback Finale weekend!
As usual, I have a heap of gorgeous new goodies to show off to you guys tonight, but the big news this weekend is the debut of a brand new designer AND the opportunity for you to grab any of our limited edition collabs that you may have missed over the past 12 months during this special event! Before I get to all of the sweet details of what's going on this weekend here at the sweetest spot in town, here's your first look at…
As you guys know, our new release sale lasts all weekend long, and who doesn't love a sale, right? But this weekend, there are heaps of FREE goodies available too! In addition to getting a scrumptious freebie from our newest Featured Designer, Meagan of Meagan's Creations which I'll show off in just a moment, you'll also get your pick of kits from our annual Flashback Finale promotion when you spend $15, $20 or $25 in the shoppe too!
If you guys missed any of our collabs or special offers throughout the last year, NOW is your last chance to fill in the holes in your Sweet Shoppe stash during this special week-long event…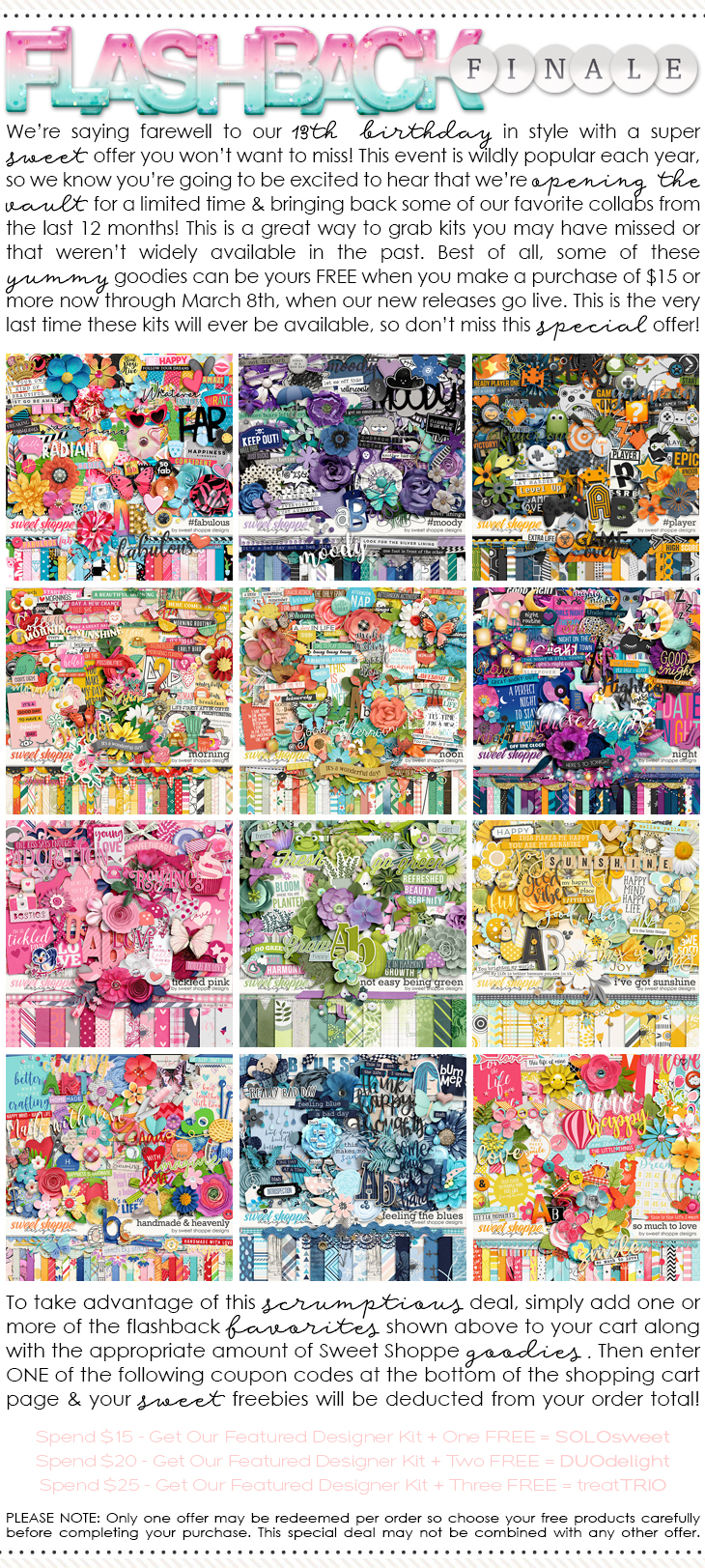 Because the sweet freebies included in our Flashback Finale are chosen by you, nothing is added to your cart automatically. Be sure to read the promotional details above carefully, so you know how to take advantage of this special deal. All of the coupon codes can be used multiple times (one code per order) so if you're missing more than 3 kits, feel free to place multiple orders to complete your collection. There are 12 absolutely awesome team collabs included in this year's event, so check out our Flashback Finale 2019 category and pick your faves NOW!
As if those freebies weren't sweet enough, we also have a scrumptious new featured designer freebie from one of the freshest faces on our team, Meagan Tuck of Meagan's Creations! I have absolutely loved having Meagan on the team over the past few months, and I think she is such a talented designer who brings amazing kits and templates to the shoppe week after week. Her featured designer freebie L is for Listen is no exception, and best of all, it's yours FREE when you spend $10 in the shoppe over the next two weeks…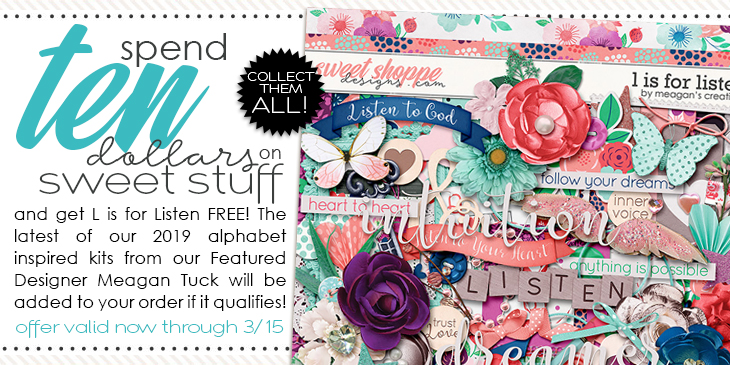 The Babes made some GORGEOUS layouts featuring Meagan's kit, and you can see every single one of them in today's post on the blog, but I thought I would share just a couple of beauties here to inspire you…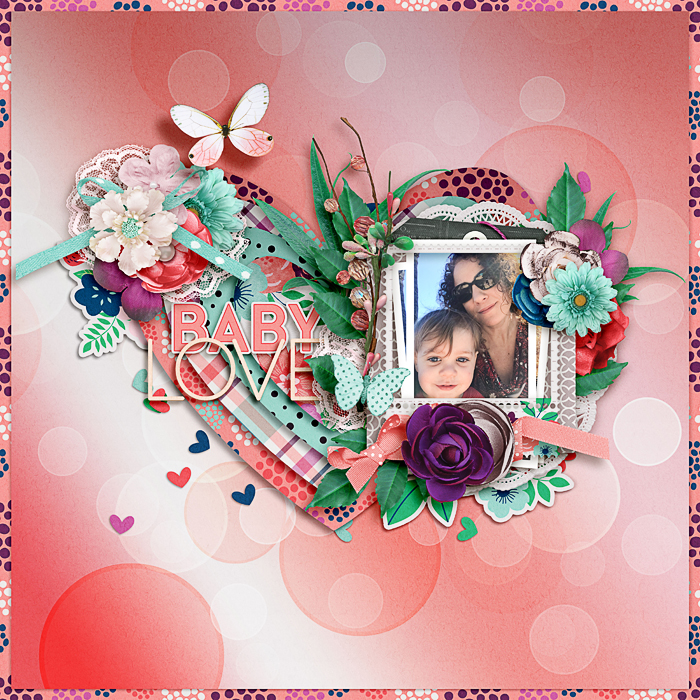 layout by SugarBabe Sheri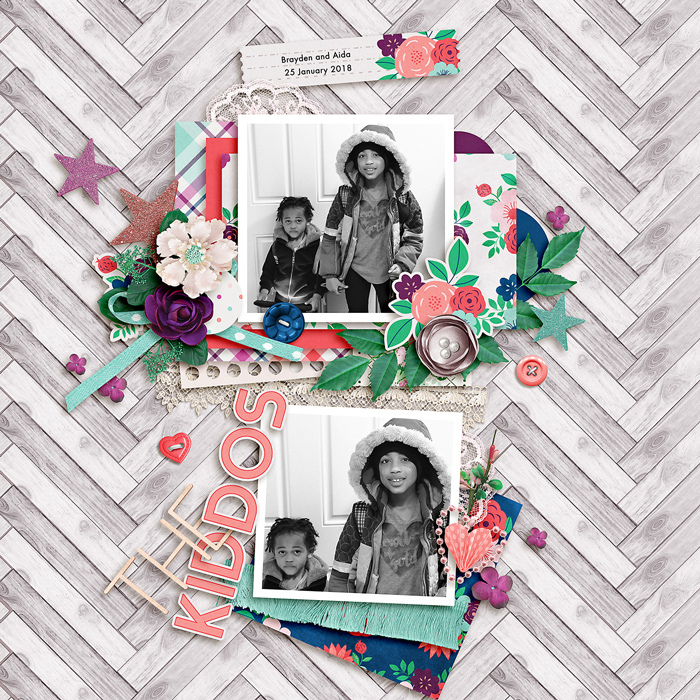 layout by SugarBabe Tronesia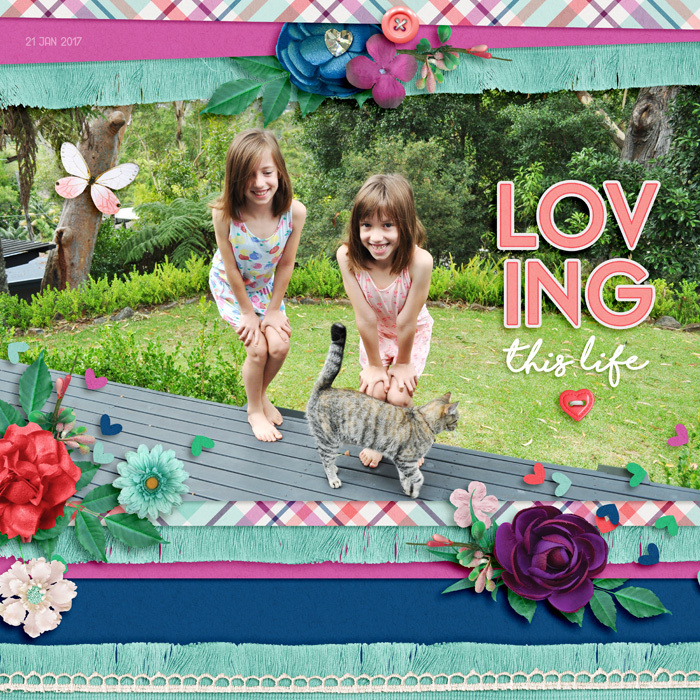 layout by SugarBabe Jacinda
Finally, I couldn't think of a better way to send our 13th Birthday off than to introduce you to the newest member of the Sweet Shoppe family, the ridiculously talented Jennifer Fehr who is the genius behind Simple Pleasure Designs! Jennifer's products caught my eye months and months ago, and I couldn't be happier that the day has come to have her amazing designs debut here at Sweet Shoppe Designs!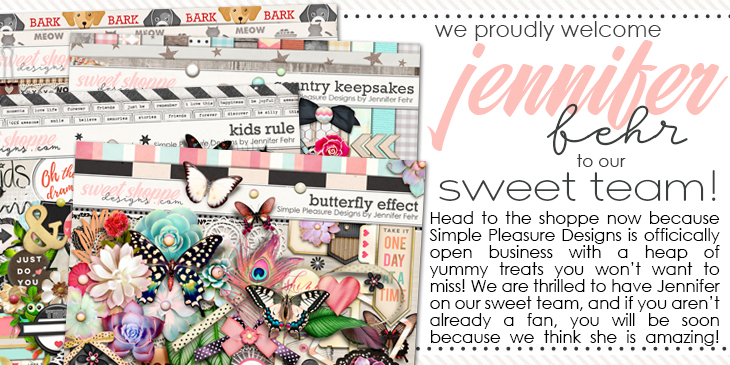 Jennifer has packed her store with some seriously scrumptious goodies for her premiere, so head to the shoppe NOW to meet the newest member of our sweet team! The Babes went nuts when they saw what Jennifer was bringing to the shoppe, her designs are truly one of a kind! So, before I head off for the weekend, I thought I would give you a taste of some breathtaking layouts using our newest designer's gorgeous products…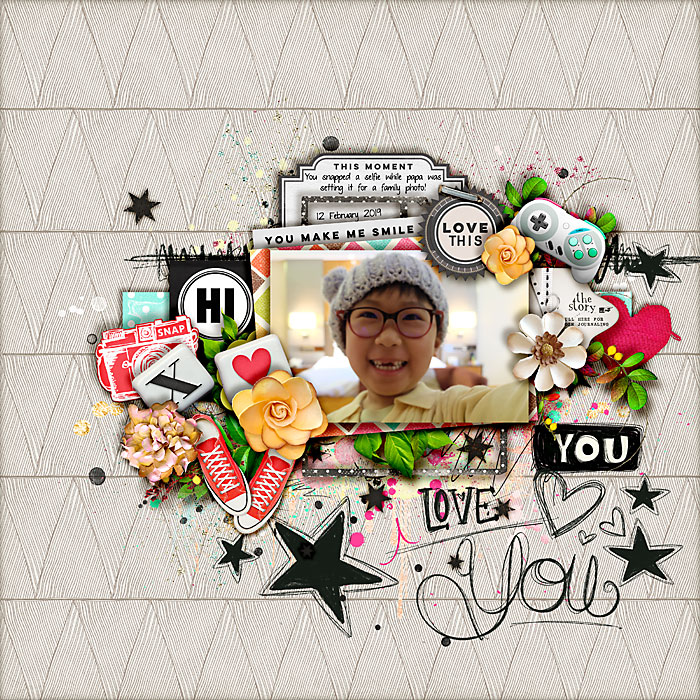 layout by SugarBabe Sherly feat. Kid's Rule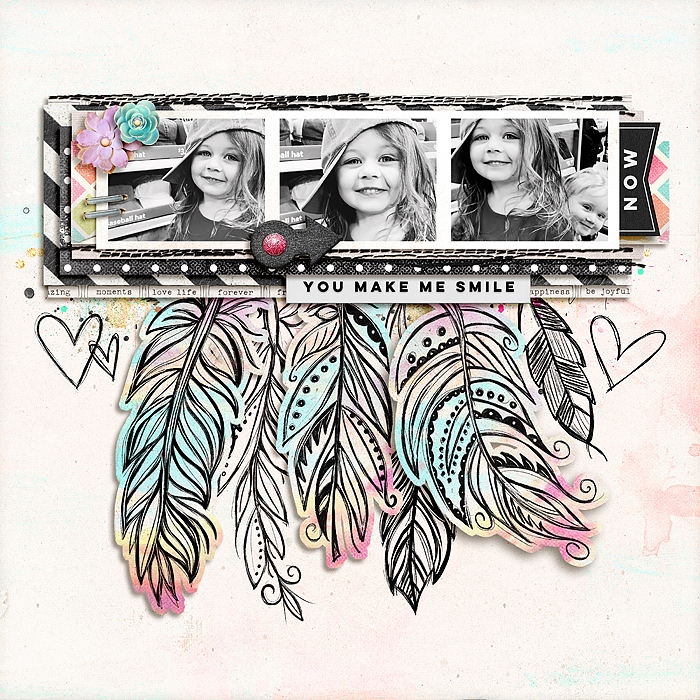 layout by SugarBabe Mary feat. Love My Tribe Doodles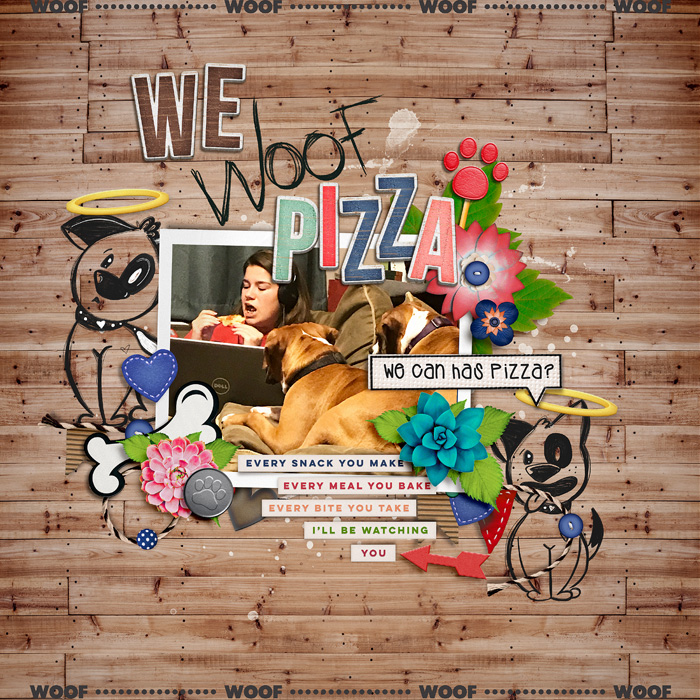 layout by SugarBabe Carrie feat. Life of Pets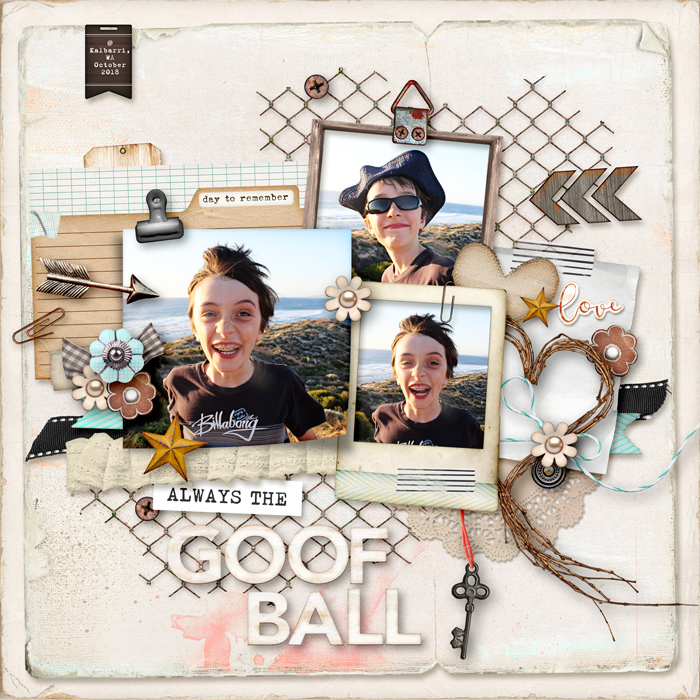 layout by SugarBabe Kim B feat. Country Keepsakes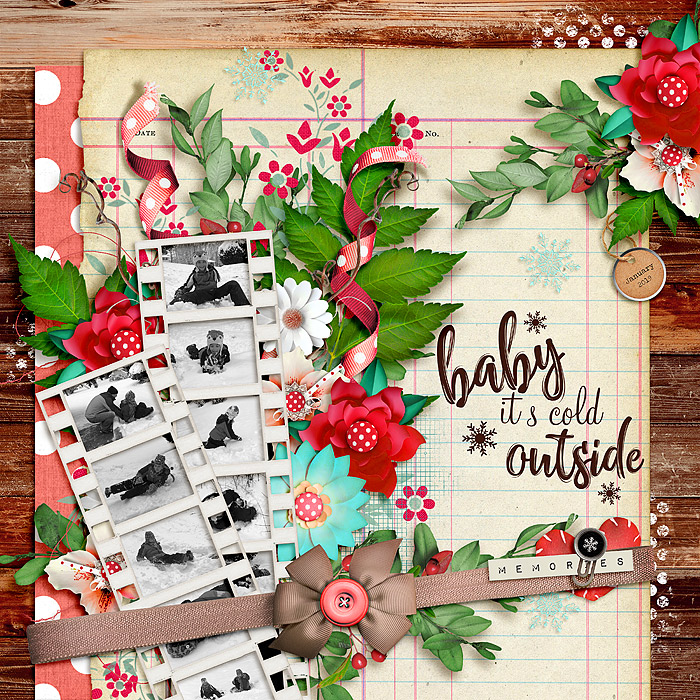 layout by SugarBabe Cassie feat. Peace, Love & Joy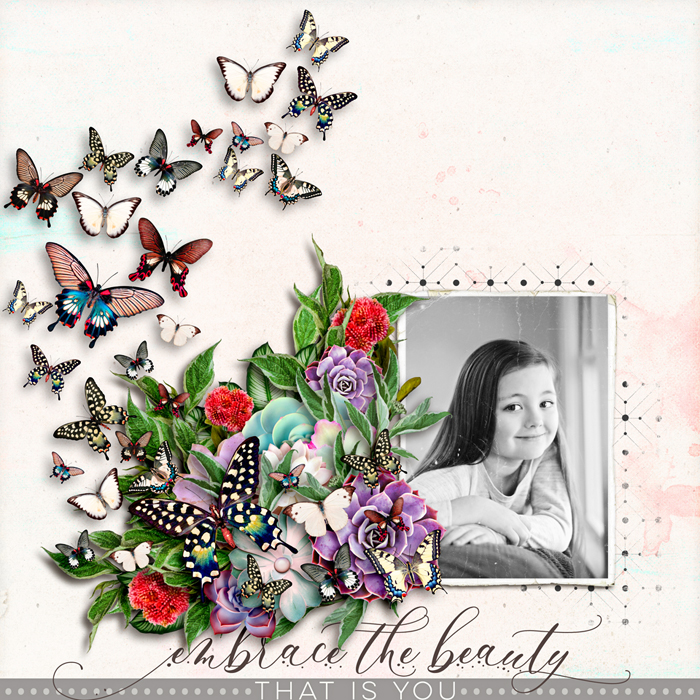 layout by SugarBabe Holly feat. Butterfly Effect
Whew! With that… on behalf of my entire team and I, thank you sooooo very much for being part of what we love to do day in and day out. We know we're incredibly fortunate to have a wonderful community of scrappers who love us and support us every single day. Here's to many more years to come celebrating the hobby we love so much!
I'll be here in your inbox on Tuesday for another scrumptious Oldies But Goodies sale! Until then, keep making memories & scrap more sweet friends!