Thursday Treats – Passport Help 4/11
Are you loving the new challenge system at Sweet Shoppe this year? The Passport Challenges seem to be a pretty big hit if we can judge by the participation in the Inspiration threads and in The Forum. If you haven't downloaded your April Passport to Nature yet, you'll find it here and the challenges are further explained in the monthly FAQ thread. Just download the Passport and start scrapping – the more you scrap, the sweeter your rewards and the better chance you have to win sweet stuff too!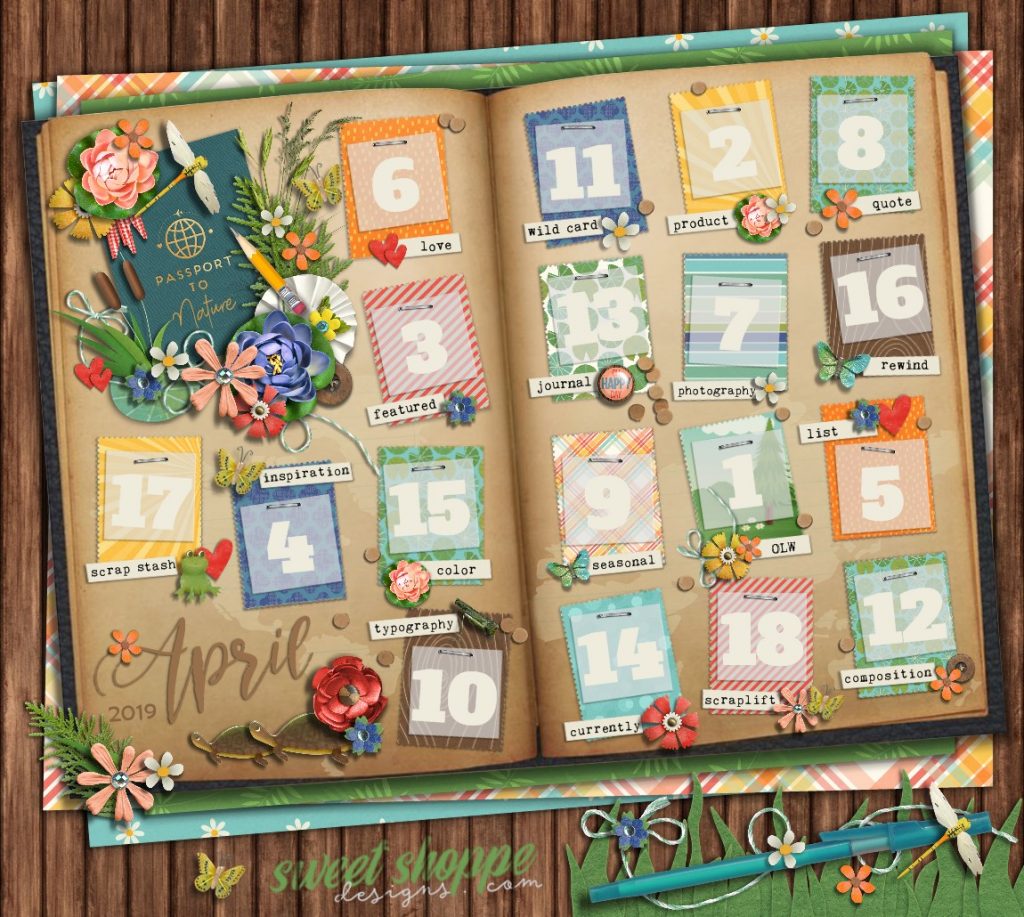 And just in case you're looking for a few suggestions for products for this month's challenges, I've got you covered! Check your stash… you might even have one of these already.
Show off those Passports in The Gallery when you're done!