Happy Friday Sweet Shoppers! After a week of teasing and sneak peeks, the BIG event is finally here! National Scrapbook Day is upon us, and I'm super excited because we have SOOO much in store for you guys this weekend! I have oodles of sweet things to share with you tonight, so read on for your first look at our newest treats, the amazing limited edition collection our designers have created for this special event, and all of the details on how you can scrap, share, win sweet stuff and SAVE BIG this year at the sweetest spot in town…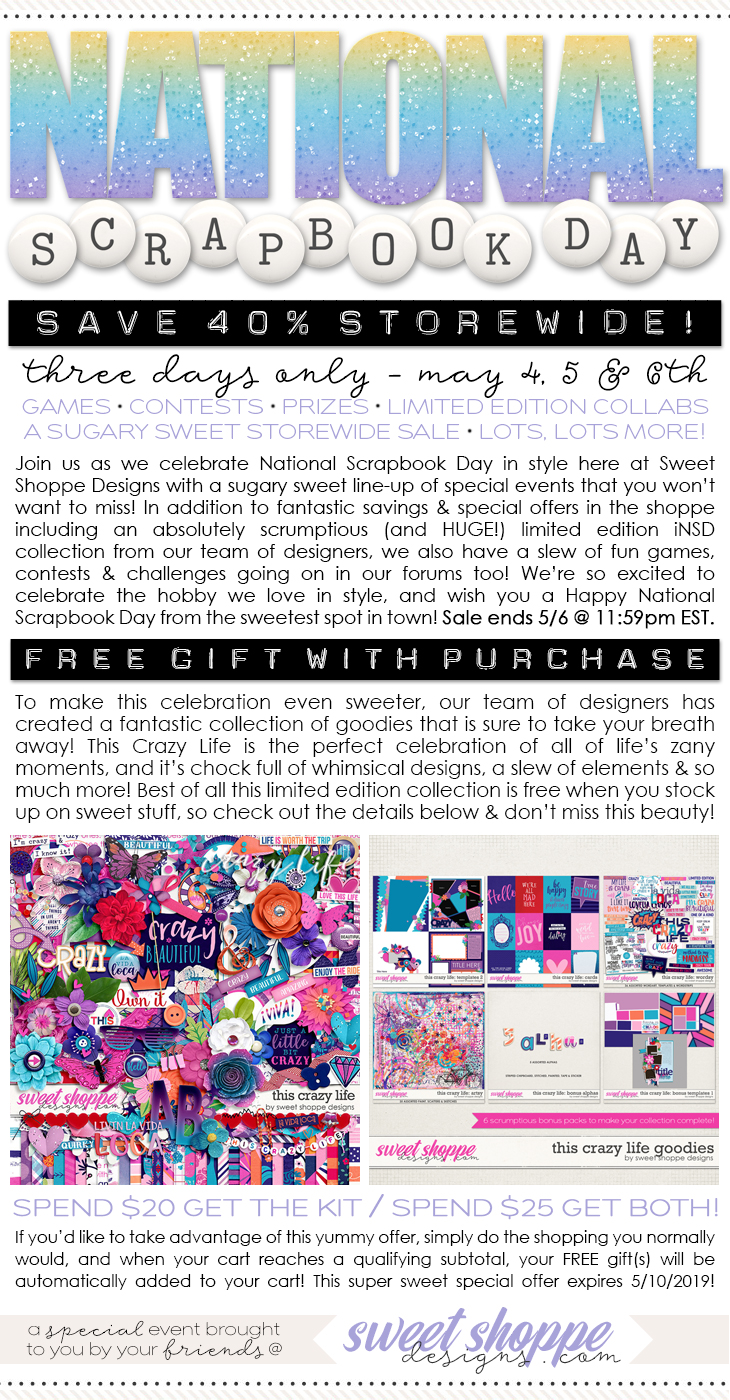 As you can see above, everything in the shoppe is 40% off all weekend long, including our newest releases! Even sweeter, when you spend $25 in the shoppe, you'll get our amazing 2019 National Scrapbook Day mega-collection, This Crazy Life, FREE with your purchase! This special collection is absolutely HUGE and packed with amazing goodies that you'll definitely want in your stash. You can pick up the massive kit with your $20 purchase, but for just $5 more you'll also get 6 bonus packs including seven 12 x 12 templates, a heap of project cards, 5 bonus alphabets and so much more! We know you're going to love it all, so don't miss this amazing gift!
Spending $25 should be a breeze because as usual, our designers have pulled out all the stops with an absolute slew of delightful treats hitting the shoppe this week! There are more than 150 brand new goodies making their debut tonight and everything is seriously amazing! I know you guys are eager to get shopping, so here's your first look at…
The designers always impress me on weeks like this because they are tireless in coming up with brilliant ideas to make your memories shine! There are so many themes and seasons covered in our new releases this week, so I hope you'll take some time to look through everything and choose a favorite or two! If you're a template fan, you'll definitely want to stop by because our designers have added so many new templates this week which should make scrapping this iNSD weekend a breeze!
Our fabulous SugarBabes also work incredibly hard for special events like this, and they've scrapped dozens of pages over the last week to support our team of designers and inspire our community. I can't possibly show off all of the gorgeous pages they've created this week, but here's a little eye candy that I hope gets you in the mood to do some scrapping of your own this weekend…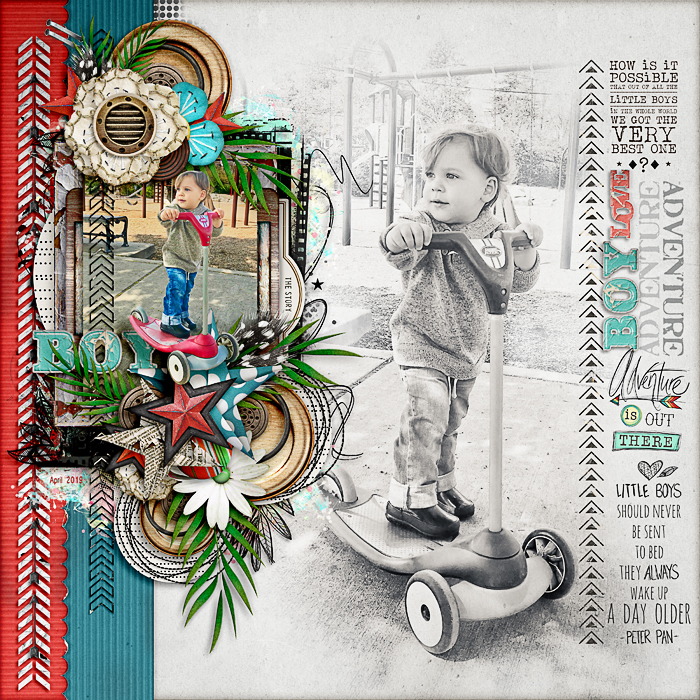 layout by SugarBabe Sheri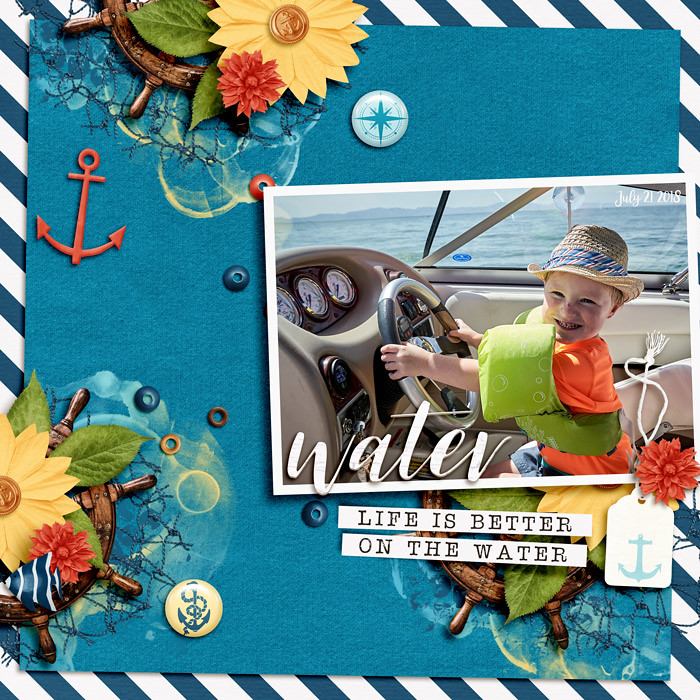 layout by SugarBabe Janelle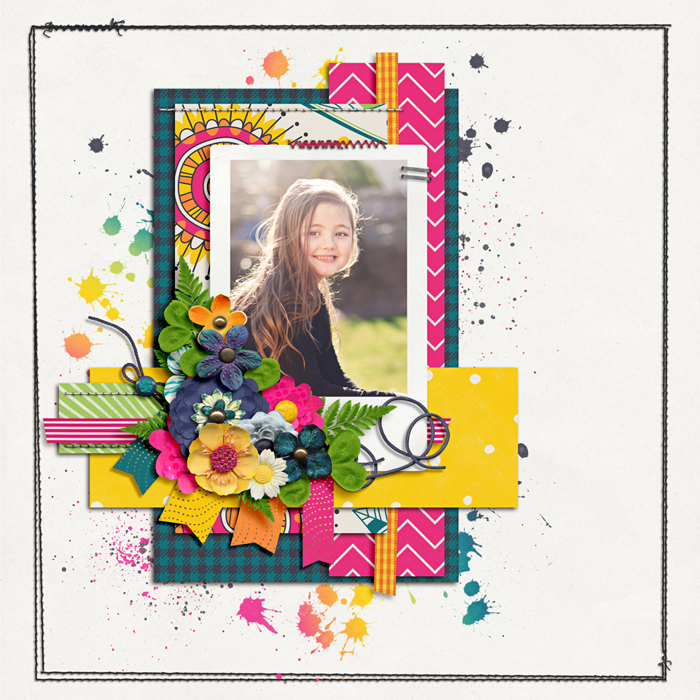 layout by SugarBabe Holly

layout by SugarBabe Niki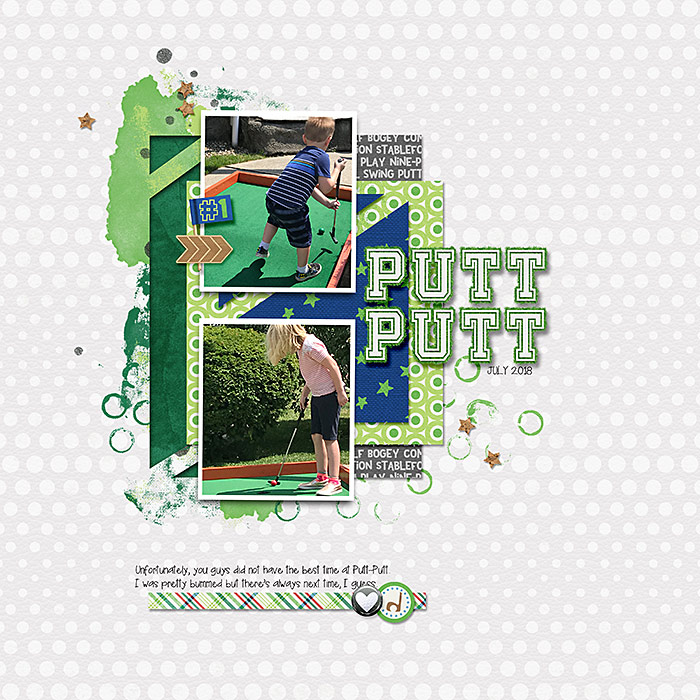 layout by SugarBabe LeeAndra

layout by SugarBabe Jacinda

layout by SugarBabe Cassie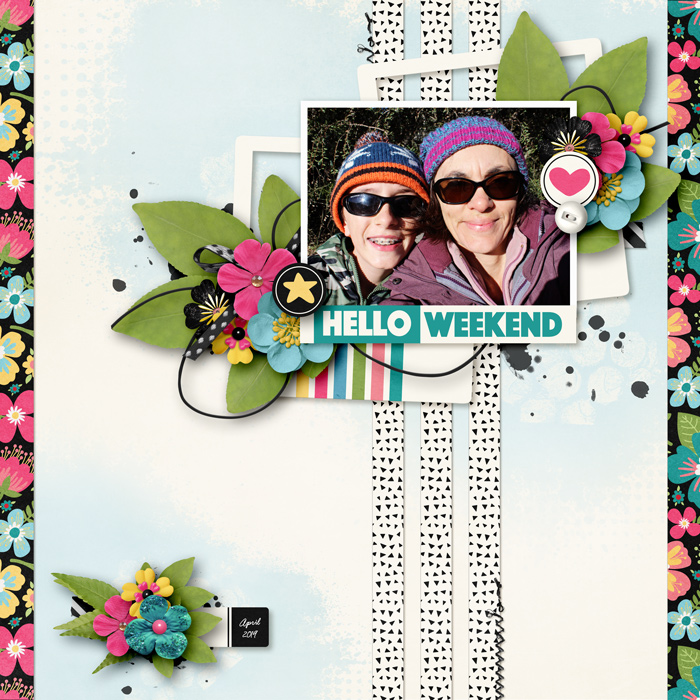 layout by SugarBabe Kim B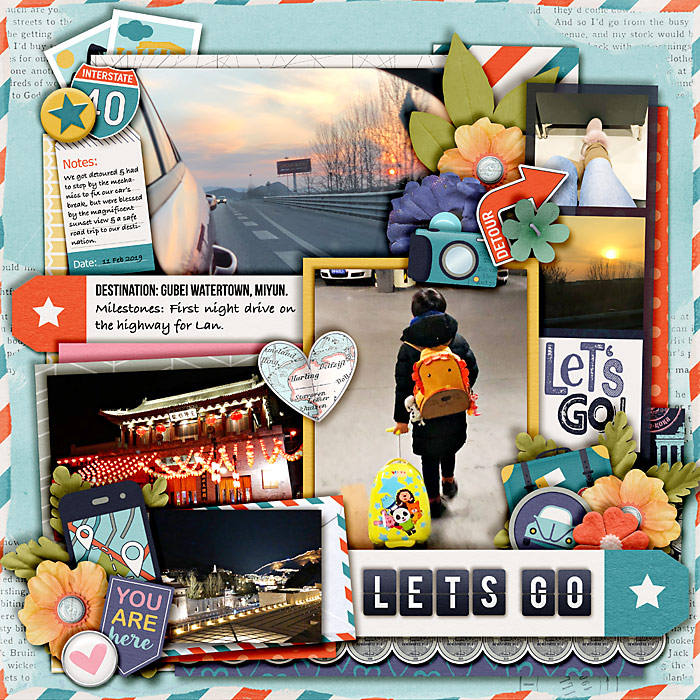 layout by SugarBabe Sherly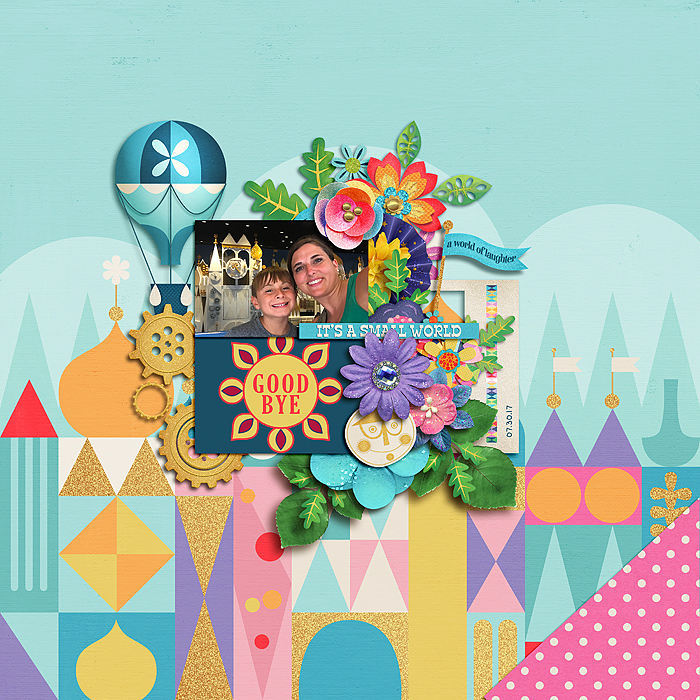 layout by SugarBabe Kendall
Finally, don't miss out on spending some time this weekend scrapping and playing along with the incredible array of games and contests we have going on in our special iNSD 2019 forum! Our community is one of the best around, so don't be shy… join us and jump into the fun all weekend long for your chance to win lots of sweet stuff including your chance to win a $100 Sweet Shoppe gift certificate by participating in this year's special edition iNSD Bingo game…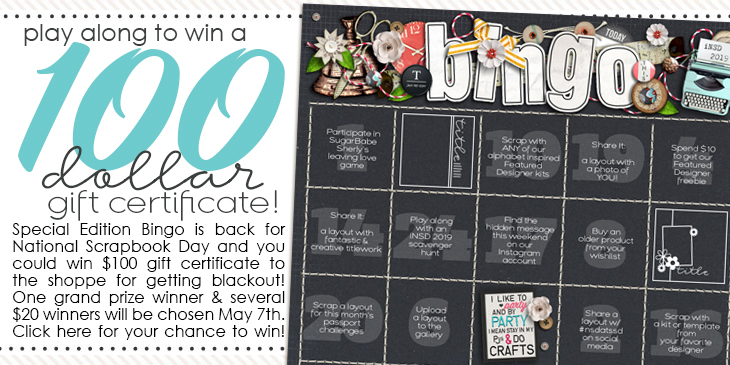 On that note, I'll let you go for the night, but I just wanted to say thank you for choosing Sweet Shoppe Designs! Your support means the world to our team of designers, and we're so proud to be part of your memory making!
Until next time sweet friends, keep making memories and scrap MORE!