Featured Designer FWP – Ponytails Designs
Happy Friday friends! It's a new day, and we're debuting a new Featured Designer! As you know, over the past year and a bit, we've had all of our designers in the spotlight as our featured designers, so we've started fresh with a new series of featured designer FWP products that will center around the letters of the alphabet! Natasha of Ponytails Designs is up next with the letter "S", and she has an amazing kit for us, S is for Summer. I LOVE that the letter "S" came up in the middle of the summer season (northern hemisphere) so that Natasha could take the opportunity to create this super fun kit. Take a look . . .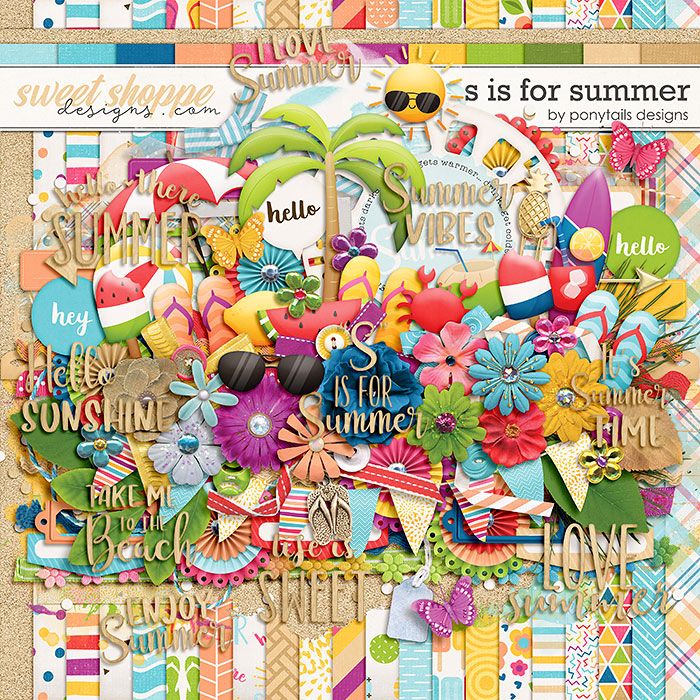 I asked Natasha a few questions about this kit and the process she went through to create it. Here's what she had to say:
Tell us a little bit about the direction you took for your letter of the alphabet.
This one was a no-brainer for me. Given the season, summer was the first thing that popped into my head. I wanted to created a fun, bright kit that embodied the best of all things summer!
Did you find it difficult coming up with a concept for your letter?
This was a fun one for me. I love summer! Anyone who knows me well knows that I'm at my happiest in flip-flops with the sun shining down on me. I love sitting by the pool and hanging out with my family and friends enjoy the hot summer days. I am definitely a sunshine girl!
I also asked Natasha a few more questions about herself, her love for this hobby of ours, and some of her favorite layouts or products:
Starting with any letter of the alphabet, show us 5 kits in your shoppe that have names beginning with consecutive letters.

When you aren't designing digital treats, what do you spend most of your time doing?
Aside from the usual mom stuff, when I'm not designing I can generally be found with friends. My husband and I have a very close-knit group that we see almost every weekend. We often visit local wineries for afternoon picnics, or hang out at each other's homes having BBQs and social time. In summer the pool is open!
Share a selfie of you in your natural habitat!
Me in my natural habitat—in my backyard pool with my daughter, Sarah (wine in hand, of course!)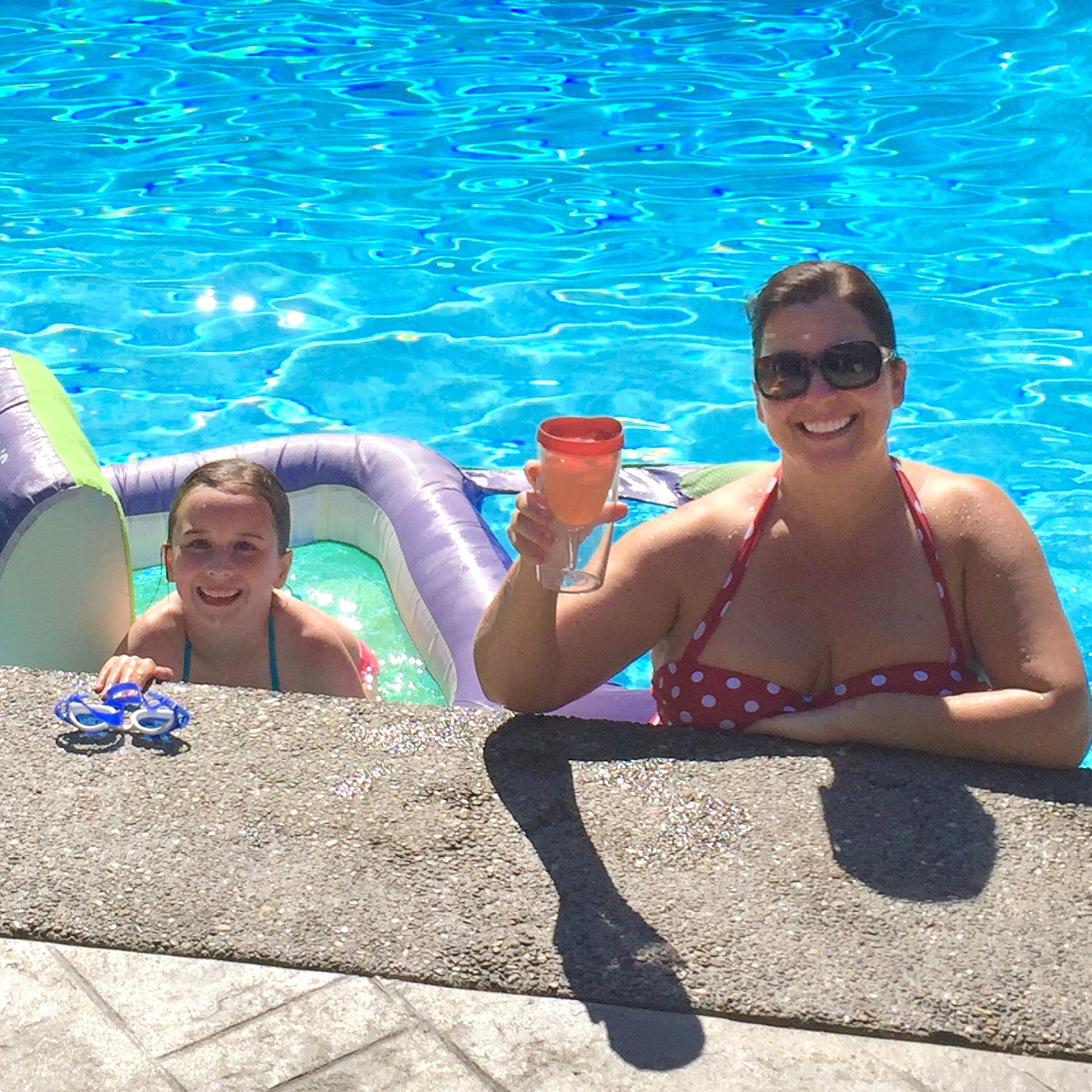 The Babes created some gorgeous layouts with S Is For Summer. I was seriously blown away by the wonderful, unique pages the Babes created with this kit! They really show off how amazing Natasha's kit is, and we hope their pages inspire you.
S0 go fill up your shopping cart with $10, and S is for Summer will be automatically added for FREE! This special offer will only be available through Friday, July 26 when our new releases go live, so don't delay! And don't forget to come back next week when we have a little sneak peek into our fun, bi-weekly sale involving our amazing featured designers! Have a great weekend!