Sweet Shoppe Saturday 9/7
Happy weekend Sweet Shoppers! Once again, it's that time of the week when I get to show off the scrumptious new goodies our designers have been working on all week long, and this week there are oodles of treats that I know you guys are going to love!
While our newest goodies are pretty sweet on their own, another one of our incredible designers just went into the spotlight a short time ago as our latest featured designer, and I absolutely adore the little treat that she has in store as your free gift with purchase over the next couple of weeks! I can't wait to show off that sweet and whimsical freebie, but before we get to that, here's your first look at…
I loved looking through this week's behind the scenes new release thread in our staff forum, because there are some really awesome new goodies hitting the shoppe this week! Studio Flergs is back with a Remember the Magic bundle featuring one of my favorite films, Ru & Kristin are releasing the next kit in their Note to Self series which is seriously phenomenal, and on top of those beauties, we also have a slew of fantastic new templates making their debut tonight too, so if you're looking for more tools to make your scrapping quick and easy, tonight is your night! Those treats are just the start of the latest and greatest goodies from the sweetest spot in town, so be sure to stop by the shoppe NOW to take a closer look at everything making a debut tonight!
As always, all of our newest treats are 25% off all weekend long, but this weekend is especially sweet because as I mentioned before, we have a brand new Featured Designer freebie for you too! Allie Llacer of Lliella Designs is the latest designer to shine in our Featured Designer spotlight, and the kit she's created for her alphabet inspired freebie is adorable perfection! I don't know why, but I always love kits about the weather, and W is for Weather is no exception! Maybe it's the sunshine, raindrops, rainbows and puffy little clouds, but I think weather kits are too cute. Best of all, this little beauty is our FREE gift to you when you spend $10 over the next two weeks, so don't miss it…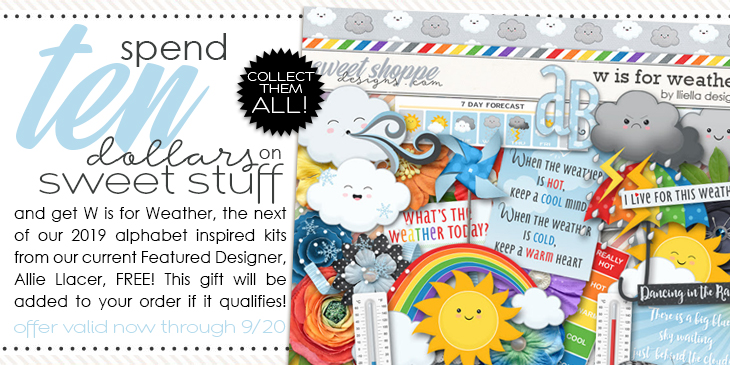 The Babes had a blast creating pages with our newest releases and Allie's featured designer freebie, so I had a really hard time narrowing down this week's newsletter inspiration! That said, I was able to pick a handful of beauties to share with you this week, so check out the eye candy below and head to the shoppe for lots more inspiration showcasing all of this week's sweet new stuff…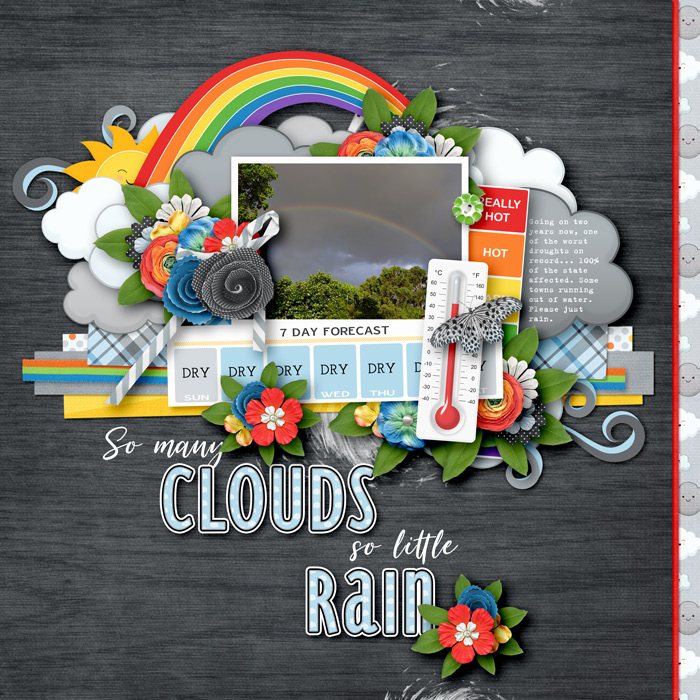 layout by SugarBabe Kim B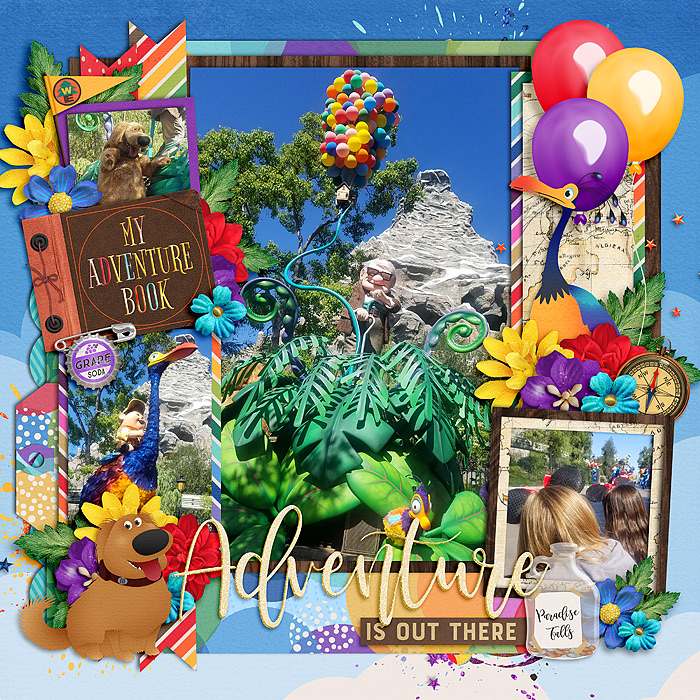 layout by SugarBabe Cassie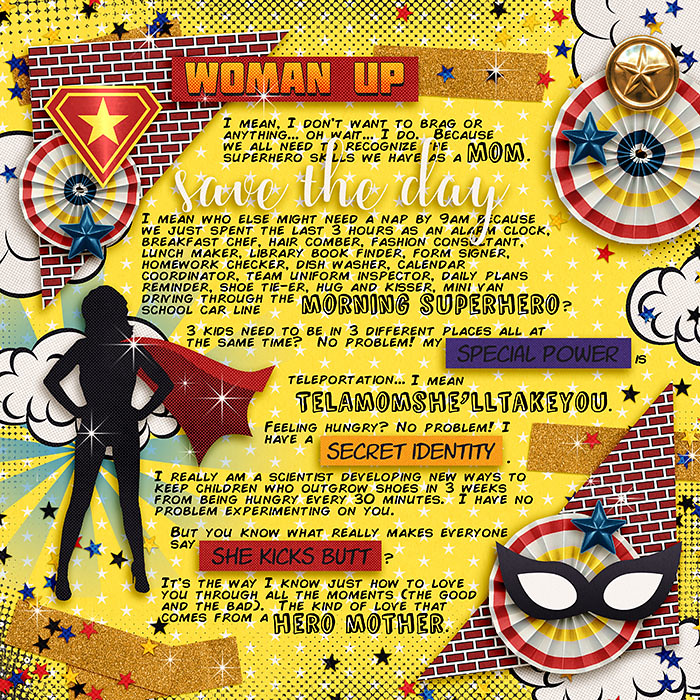 layout by SugarBabe Kim E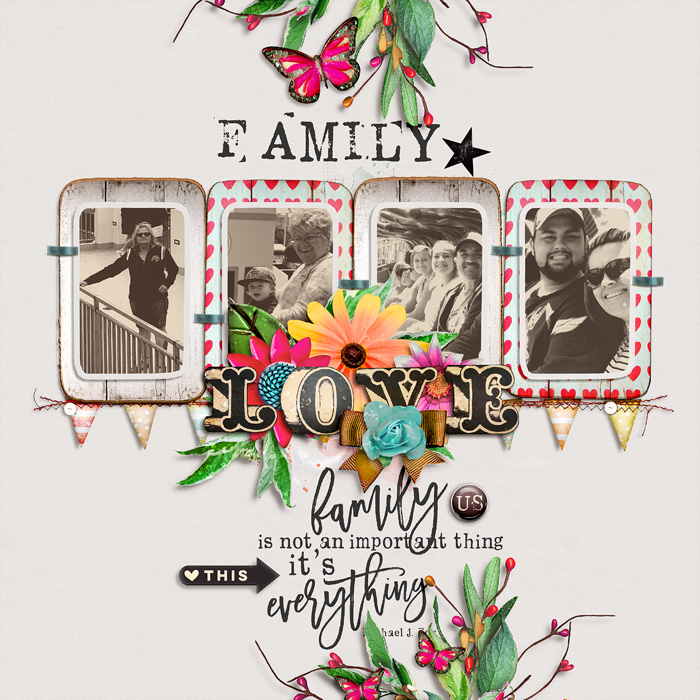 layout by SugarBabe Carrie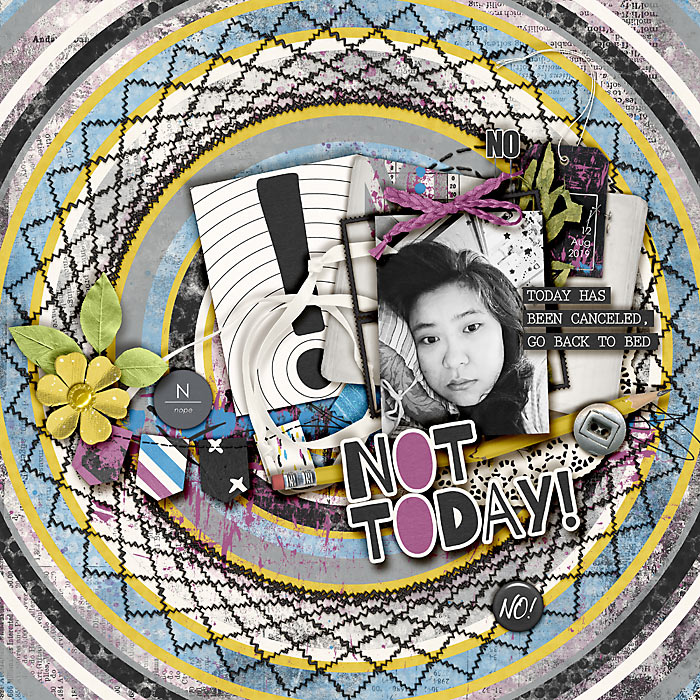 layout by SugarBabe Sherly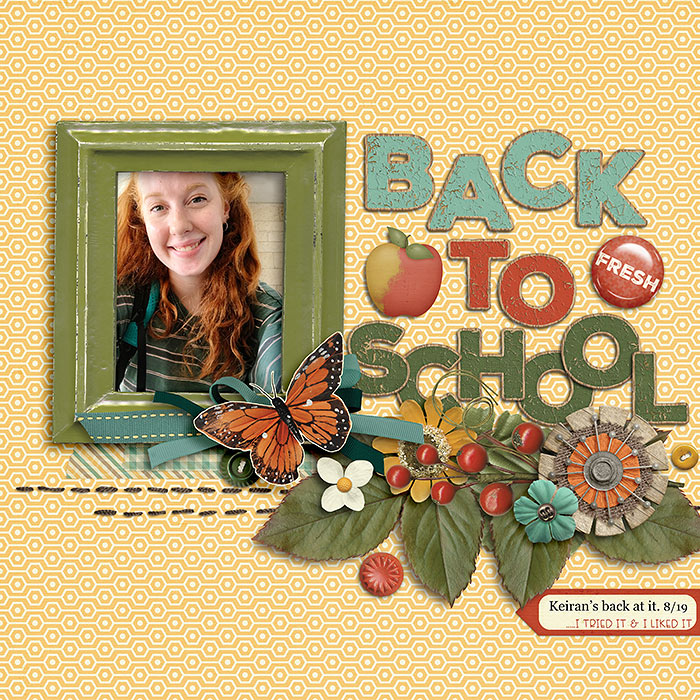 layout by SugarBabe Keely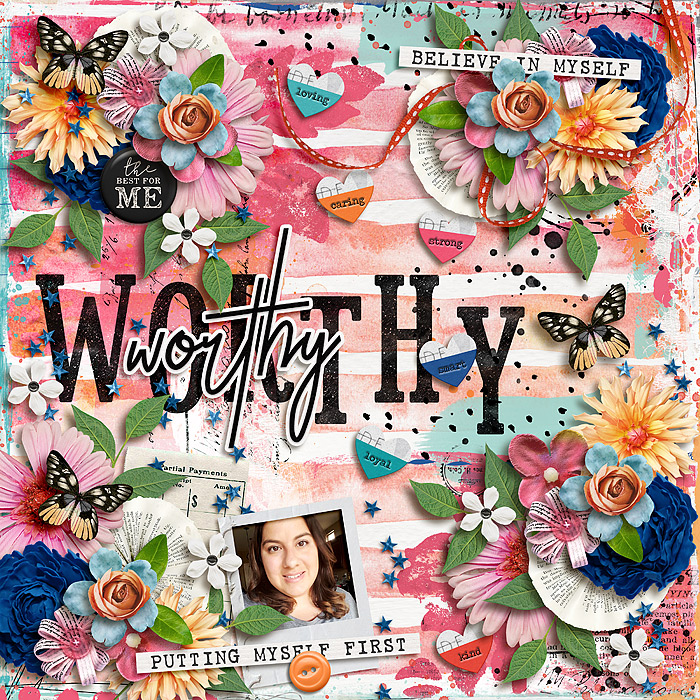 layout by SugarBabe Mary
Speaking of inspiring, we're nearly a week into September which means there's a fantastic set of new passport challenges waiting for you in our forums! If you aren't already playing along with this month's Passport to Learning, what are you waiting for? There are a heap of amazing challenges that are flexible and open to interpretation calling your name, and best of all, you can win sweet stuff and earn massive discounts each and every month, just for playing along…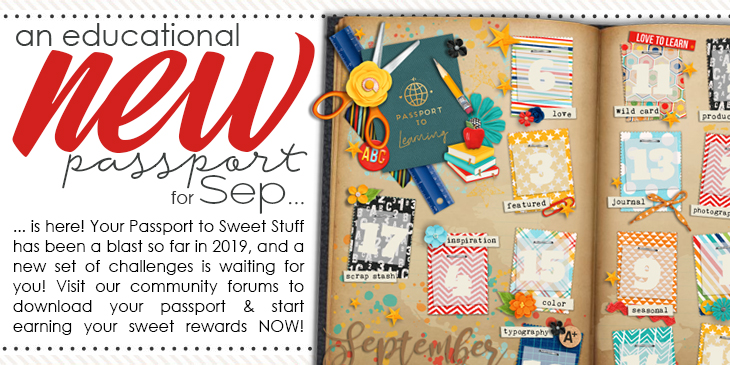 Finally, before I go, I have one final announcement to share with you guys! I'm not sure if you know this or not, but the ridiculously talented Kristin Cronin-Barrow hosts a guest creative team call every year, and that moment has arrived! Kristin is looking for some fresh faces to join her CT on a guest basis, and YOU could be one of those lucky scrappers if you apply! Check out the details below and get those apps in by September 14th for your chance to work with some of the sweetest products around…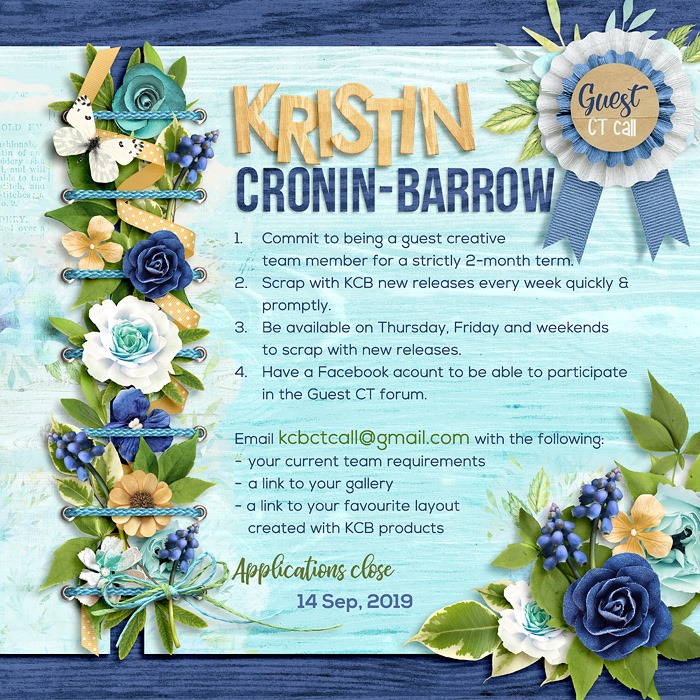 On that note, I'm off for the week, but I'll be here in your inbox on Tuesday to shine the spotlight on some older favorites that you may have forgotten in a scrumptious Oldies But Goodies sale! I can't wait to show off what the designer's have chosen for this sweet sale, so be sure to keep your eyes right here on your inbox for our Tuesday lunch date!
Until then, keep making memories and scrap MORE!