Sweet Shoppe Saturday 10/19
Happy weekend Sweet Shoppers! Another week has come and gone, and your favorite day of the week is here! I have lots of sweetness to show off to you this week including the very last kit in our alphabet inspired series of featured designer freebies from the only and only Jennifer Fehr, and her unexpected take on the letter Z is sure to delight you! I know you guys are eager to see what's new, so let's kick things off with your first look at…
As you can see above, all of this week's newest releases are fantastic, but if you love the spooky sweetness of Halloween, this is your week because the designers have come up with a slew of fantastic new treats just in time for the upcoming holiday, and our Babes made some incredible pages with them too! I thought I would show off a bit of eye candy featuring this year's happy haunts to inspire you as we get closer to the big event. Take a peek…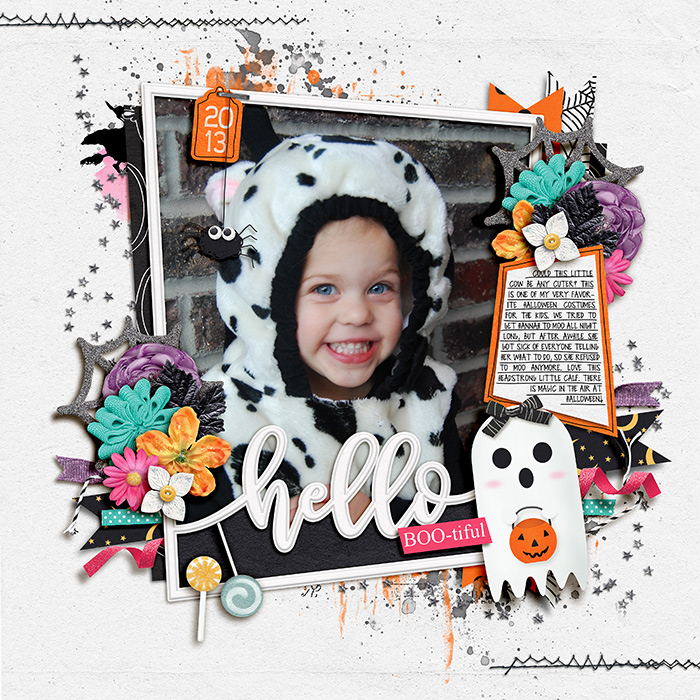 layout features Out and About: Trick or Treat by Studio Basic & Grace Lee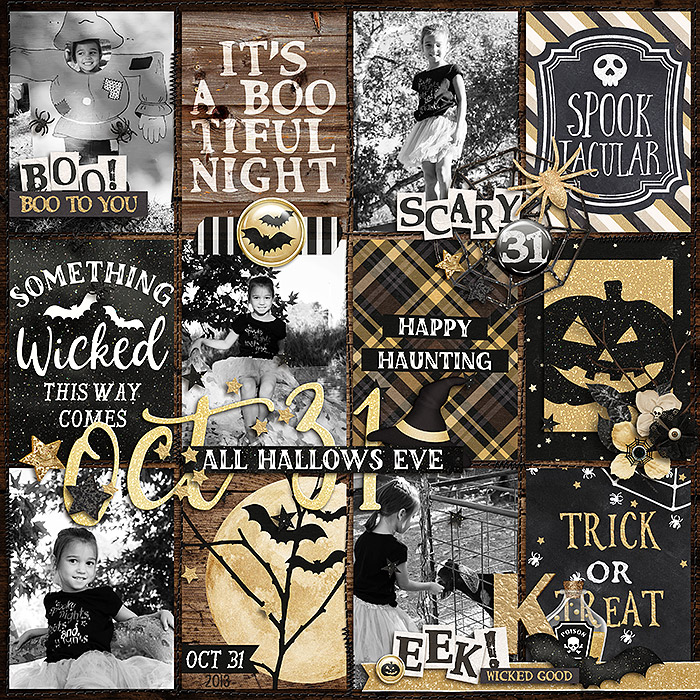 layout features Spooktacular by WendyP Designs & DSI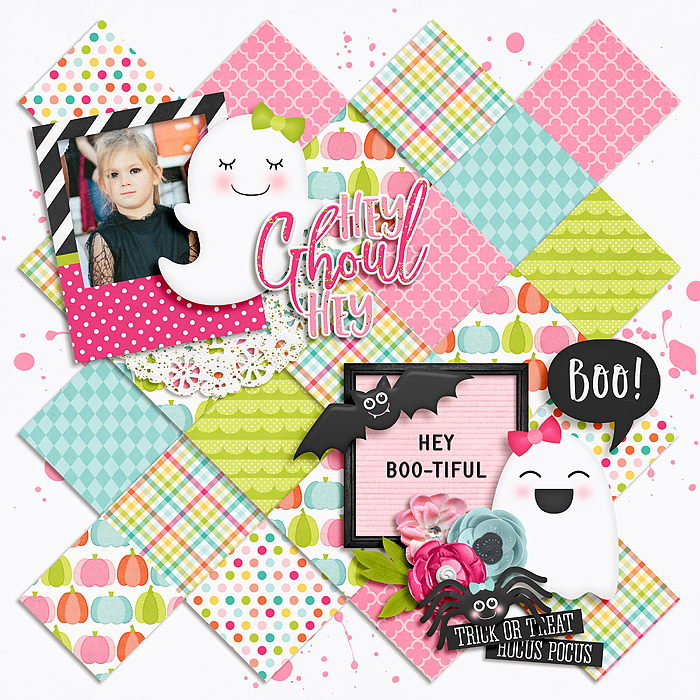 layout features Hey Ghoul Hey by Meg Mullens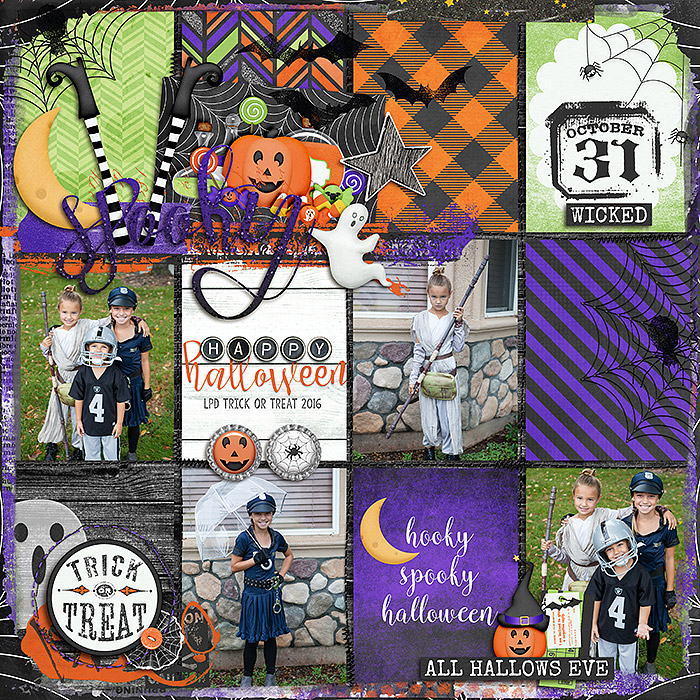 layout features Halloween Party from River Rose Designs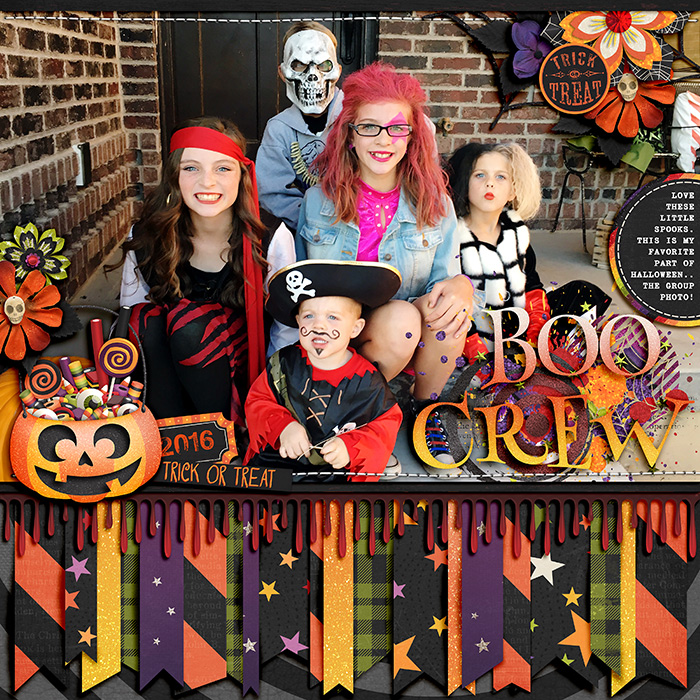 layout features Fright Night from Studio Flergs
Seriously guys, while I thought I would shine the spotlight on our latest holiday treats, the layouts above are just a taste of the sweetness in store for you this weekend! There are some incredible new kits and templates that are perfect for ANY occasion hitting the shoppe tonight, so be sure to stop by and pick up your faves while all of our newest goodies are 25% off!
Speaking of spotlights, we're wrapping up our alphabet inspired series of featured designer freebies in style this weekend with a brand new kit from the ridiculously talented Jennifer Fehr of Simple Pleasure Designs! I absolutely adore the gorgeous and shabby designs Jennifer brings to the shoppe, and couldn't have asked for a better send off for this fun series! Meet Z is for Zipadeedoodah which is yours FREE when you spend $10 in the shoppe over the next two weeks…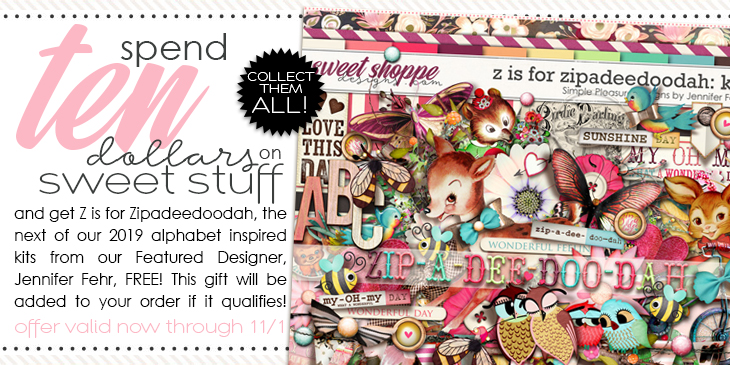 This kit is pink, and vintage, and shabby, and whimsical… and I LOVE IT! Jennifer's style is so distinct and fun, and I love that our featured designer freebies give you a way to try new designers risk free! Simply Spend $10 on anything you love and this beauty will be added to your cart automatically as our gift to you, which is so fun! Our Babes had a blast with this one too, so before I send you off for the weekend, here's a bit more eye candy that I hope inspires you to shop, scrap & share here at the sweetest spot in town…

layout by SugarBabe Sheri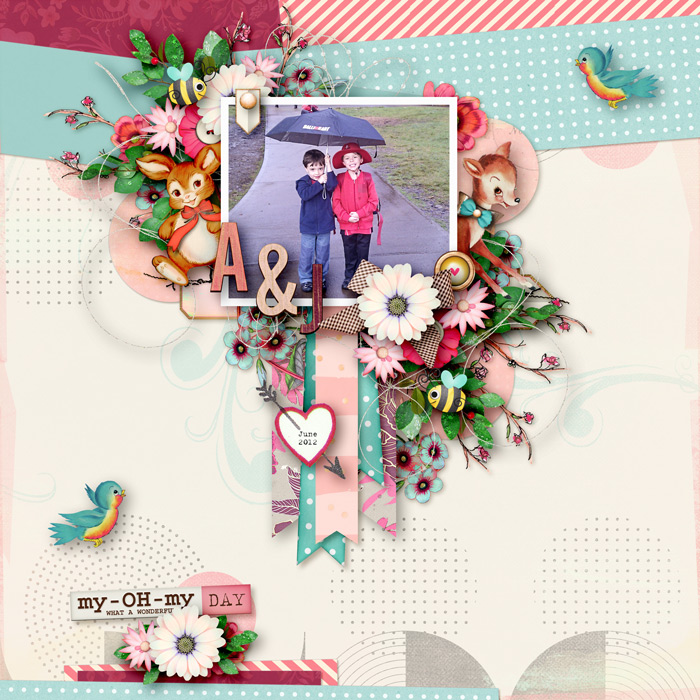 layout by SugarBabe KimB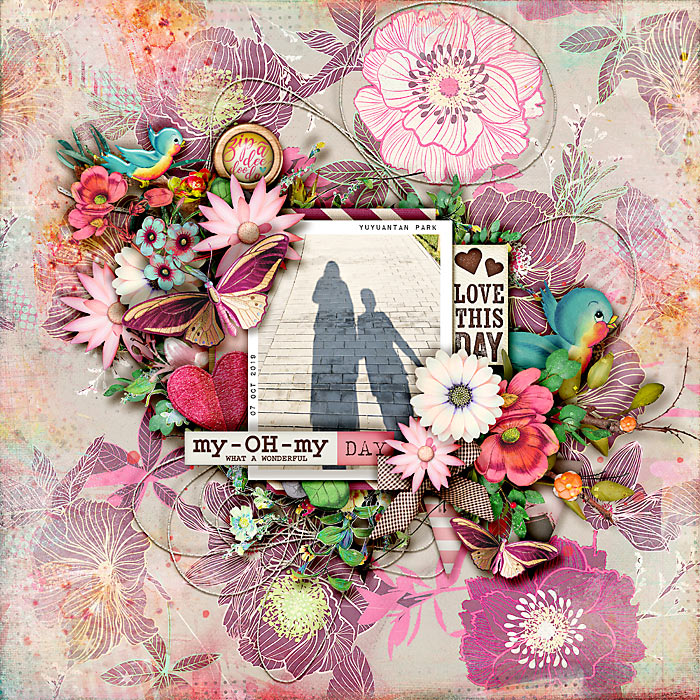 layout by SugarBabe Sherly
Finally, before I head off for the night, I have one last bit of bittersweet business to attend to because it's time to send one of our designers off on new adventures! Cheri Robinson of Dream Big Designs has made the decision to retire from digital designing to focus on other priorities in life. We are going to miss her bold designs that celebrate life's sweet moments, but we wish her nothing but the best and future success in everything she does! You can pick up all of her retiring scoops & solos for a whopping 50% off until our newest releases go live next Friday night…
With that, I'm off for the weekend, but I'll be here in your inbox on Tuesday with another fantastic and fun Oldies But Goodies sale!
Until then, keep making memories and scrap MORE!